By Xiaomei Cai, L.Ac., Ph.D. & Qineng Tan, L.Ac., Ph.D.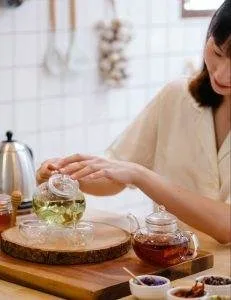 Why is it important to do a detox or body cleanse periodically? When done with the right support from an acupuncturist near me, detoxing can help improve your digestion, immune function, fertility, and many other aspects of your health. Store bought colon cleanse products or a juice cleanse won't really do the job, though. A detox program with acupuncture and Chinese herbs will do more to optimize your health than just a detox diet will.
When we recommend our Detox Program at Art of Wellness, we are not talking about fasting or detox drinks, like a master cleanse. The goal of our program is to detoxify the organ systems of the body: it's a liver detox, kidney cleanse, lungs, heart, and spleen. This is a full body cleanse designed to give you a health reset. According to TCM philosophy, your body knows how to repair and renew itself, but it cannot do this job when it is congested and out of balance.
In TCM, we have a broad concept of what "toxins" are and how they can affect our bodies and our health. Toxic chemicals that come from our environment, such as food additives, pesticides, cleaning products, and beauty and hygiene products are certainly part of the problem. Drugs, medicines, alcohol, and unhealthy foods can also be toxic. So can behavioral habits, like sitting and looking at our screens and devices too long.
But our own bodies produce toxins, too. The waste products our organs create are "toxic," and if they are held in the body too long without being adequately cleared out, they can negatively impact organ function. Imbalances in the system can cause conditions of excess heat or phlegm, which can lead to all kinds of problems with both your physical and mental health.
Stress, lack of sleep, and extreme emotions can also contribute to toxic conditions in the body and mind. When the organ systems are out of balance, the body is under constant pressure to keep functioning, but we do not feel our best.
Signs you need to detox include:
Inflammation is largely created by toxic conditions in the body, and most pain conditions and chronic illnesses stem, at least in part, from inflammation somewhere.
Why You Need a Liver Detox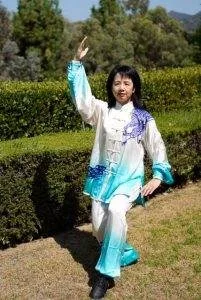 In conventional medicine, we think of the liver as being a sort of filter that removes toxins from the blood and helps metabolize fat. In TCM theory, we consider the liver to be the storehouse and distributor of blood; therefore, it also plays a crucial role in the menstrual cycle. The liver is also strongly connected to a person's emotional life. 
Stress, lack of sleep, too much sugar, alcohol, fatty, fried foods, pharmaceutical medicines, and recreational drugs all tax the liver above and beyond what it needs to do just to keep the blood flowing to nourish the body. When too many demands are placed on the liver, it can cause all kinds of symptoms, including: fatigue, insomnia, and headaches. Feelings of anger, frustration, anxiety, and irritability may arise. Conversely, when a person is feeling bitter and resentful, and isn't able to express it, those unresolved emotions may begin to cause trouble with liver function.
Just as the liver governs the blood, in TCM, the kidneys govern the water of the body, controlling elimination through the bladder, and maintaining blood pressure by keeping the right amount of water in the bloodstream. Signs that the kidneys are not balanced include: problems with blood pressure, edema, puffiness in the face or extremities, UTIs, chronic fatigue, and menopause symptoms, like dryness and hot flashes.
Detoxing the organ systems, including the liver and kidneys especially, can help rejuvenate the digestion and allow better nutrition to reach all parts of the body, as the quality and flow of blood and other bodily fluids will be improved.
Making sure that your excretory system is in good working order before starting a cleanse is important. If you are already having problems with constipation, for example, we will want to make sure we get things moving before we start cleansing the organs. Our detox also focuses on the body's largest excretory organ: the skin.
Top 10 Reasons To Detox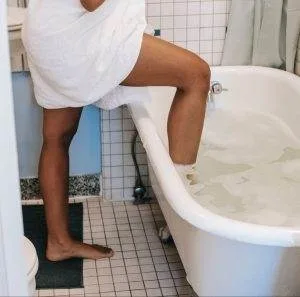 It is a good idea for everyone to detox periodically; detoxing every six months is reasonable for most people. Sometimes we will specifically recommend a detox for a patient when they are struggling with a particular health problem, or if they are planning a pregnancy.
Detoxing can help:
Boost Immunity – a cleanse will help get your lymphatic system, which produces and transports immune cells and removes waste from cells, moving, improving the efficacy of your immune system.

Break Free From Addiction – if you are ready, a commitment to the detox program and food plan can help you end patterns of substance abuse, drug use, alcohol addiction, smoking, and other types of dependency.
Infertility – We often advise people who come to Art of Wellness for fertility treatment to begin with the Detox Program. Not only will this help increase the chances of conception occurring, whether naturally or with the aid of ART, but it will also lay the foundation for your child's health in the future.
Improve sleep – This works both ways. In order for the body to do its routine daily work of removing toxic waste, it needs plenty of sleep. The Liver, in particular, is working hard through the night to clean and deliver fresh blood to the cells. Sleeping on your side enhances your body's ability to do this work, allowing the internal organs to drain properly. When your body is functioning well, your sleep will be of better quality, more restful and refreshing.
Improve skin and hair – Dull eyes and skin, dark circles or bags, puffiness, and thinning hair are signs of stagnant blood and Qi. Nutrients from the right foods and Chinese herbs help to nourish the skin, and clear heat, dampness, and dryness. When old cells are removed, hair and eyes can shine again. Acupuncture treatment can help stimulate collagen production, which also happens while you sleep.

Weight loss – While our acupuncture detox is not about how to lose belly fat fast, many people will find that it gives them a good foundation for new eating habits. Detoxing the liver and kidneys will help your body metabolize fat better. 

Balance hormones – severe PMS symptoms, bloated stomach and mood swings, perimenopause symptoms, infertility in women and infertility in men (oligospermia) can all be improved when hormone function improves. Acupuncture treatment can also help relieve conditions like PCOS, fibroids/leiomyoma, and endometriosis for women, and BPH in men.
Reduce inflammation – many illnesses and pain conditions are inflammatory in nature. If you are suffering from pain due to plantar fasciitis, gout, rheumatoid arthritis, tennis elbow, carpal tunnel syndrome, shoulder or hip pain, acupuncture can help.

Increased energy – better nutrition, better circulation, better sleep, and better organ function will all work synergistically to help you feel more energetic.

Chronic illness – many chronic illnesses are rooted in toxic conditions within the body or exposure to toxins. Hard-to-treat conditions like autoimmune conditions and other systemic problems may be helped with alternative medicine when conventional medical treatments have not been successful. We treat many conditions with acupuncture and herbs, such as: lupus, lyme disease, celiac disease, fibromyalgia, and Crohn's disease. We also provide support for people going through cancer treatment.
7 Steps of Detox Program With TCM Acupuncture and Herbs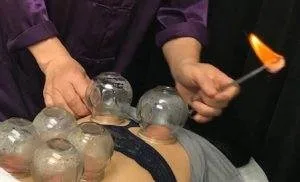 Pain and dysfunction occur when there is imbalance and when there are areas of stagnation within the body. Think of the metaphor of a house that needs to be deep-cleaned; there are dark corners of the body that have been ignored for a while, where dust and cobwebs have gathered. The Detox program reaches into these pockets of stagnation, sweeps them clean, and makes sure they get some fresh air and sunlight shining on them, in the form of invigorated Qi and blood.
Acupuncture Treatments – the primary goal of acupuncture treatments during the detox phase is to get Qi moving freely, remove blockages, and to assist in elimination of toxins from the body.

Cupping Treatment – the TCM modality of cupping creates a vacuum-like suction that moves Qi and blood from the innermost parts of the body outwards. During the detox program, cupping helps to pull toxins out of the lungs and other organs.

Detox Herbs – the Chinese herb detox tea helps to clear heat and toxins from the body and improve digestion and elimination.

Foot Pad Detox – detox foot patches, worn as you sleep at night and removed in the morning, help to pull toxins and fatty deposits from the body. 

Detox Bath – Sweating is an excellent way to remove toxins through the skin; this is why so many traditions rely on saunas and hot baths. Our herbal sachets allow you to enjoy a therapeutic herbal soak in your own bathtub.

Exercise – Your acupuncturist will instruct you on how to practice daily exercises, based on QiGong movements, that will help to get Qi and blood moving.

Nutrition – the food plan during the detox is based on whole grains, lean proteins, and plenty of vegetables, flooding your system with nutrients.
Detox Near Me Los Angeles, Westside
The beginning of the year, springtime, after recovery from a long illness, while preparing for a healthy pregnancy–anytime may be the right time for you to detoxify your system and get a fresh start. We recommend that you take the time to dedicate yourself to a week of cleansing with the Art of Wellness Detox Program at least twice a year for optimal health benefits.
*This article is for education from the perspective of Traditional Chinese Medicine only. The education provided by this article is not approved by FDA to diagnose, prevent, treat and cure human diseases. It should not stop you from consulting with your physician for your medical conditions. Traditional Chinese Medicine is based on Qi, which is an invisible force that usually cannot be observed by modern science. Because science focuses on testing ideas about the natural world with evidence obtained through observation, these aspects of acupuncture can't be studied by science. Therefore acupuncture and Chinese herbs are often not supported by double-blind, randomized trials, and they are considered alternative medicine therapies in the United States.