By Qineng Tan, L.Ac., Ph.D. & Xiaomei Cai, L.Ac., Ph.D.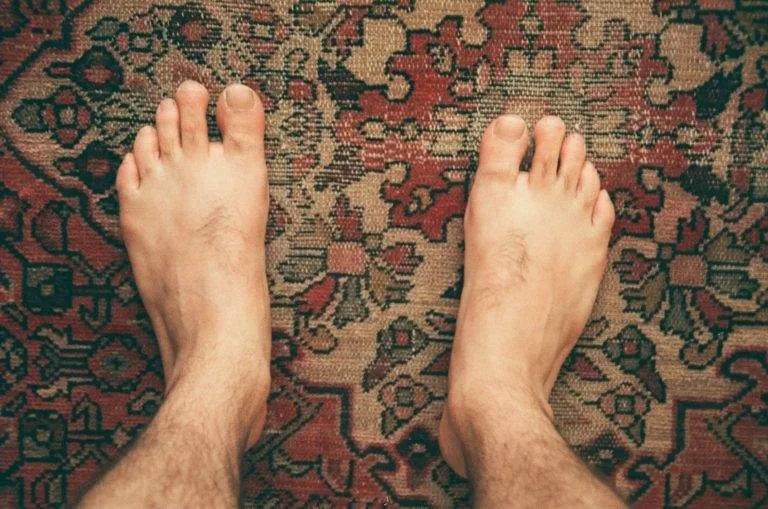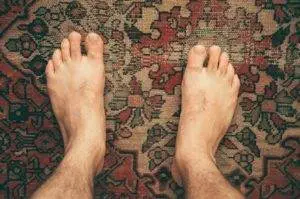 Sudden, intense pain and swelling in the big toe? Foot, ankle, knee, or elbow is red, hot, swollen and very painful? It may be a type of arthritis called gout that is caused by unusually high uric acid levels in the body. TCM methods have been used to effectively manage gout with acupuncture and herbs for thousands of years.
Gout, sometimes called gouty arthritis, is a kind of arthritis that develops over time due to other underlying conditions. When there is a sudden flare-up that creates a lot of pain and swelling in a joint, it is called an acute attack of gout. Gout is almost always related to a person's diet and lifestyle, and part of any treatment plan is reducing intake of beverages and foods that cause gout.
Conventional treatment for gout involves first allowing the acute attack to subside, then using medications and monitoring to bring down high uric acid levels. Acupuncture and TCM have been shown in clinical studies to be even more effective at providing immediate gout pain relief and bringing down uric acid levels than typical drug therapies.
What Is Gout? 
Gout is a very painful form of inflammatory arthritis caused by the buildup of uric acid crystals in a joint, often the big toe joint. Uric acid is formed as a byproduct of digestion; when the body breaks down purines–chemicals in certain foods–the resulting uric acid is processed by the kidneys and leaves the body in liquid waste. If too much uric acid is being produced, or if the kidneys are weak and unable to process it adequately, the level of uric acid in the bloodstream rises (hyperuricemia), and deposits of uric acid crystals begin to gather in the joints. These crystals have sharp edges, which are what cause the severe pain and swelling of a gout attack.
While older men are generally at higher risk for developing gout, gout can affect people of all ages and genders. Women are more likely to develop gout after menopause, when their uric acid levels tend to rise. People who are high risk for gout are those who already suffer from:
Obesity

Heart failure

Kidney disease
People  who have a family history of gout, or who tend to eat a lot of meat and/or drink a lot of alcohol also face a higher risk for gout. Regular use of diuretics can precede attacks of gout.
The symptoms of gout can be very similar to those of other types of arthritis, but gout causes are different than those of rheumatoid arthritis. Thus is it important to seek help from your health care providers for diagnosing rheumatoid arthritis versus gout.
Top 5 Signs and Symptoms of Gout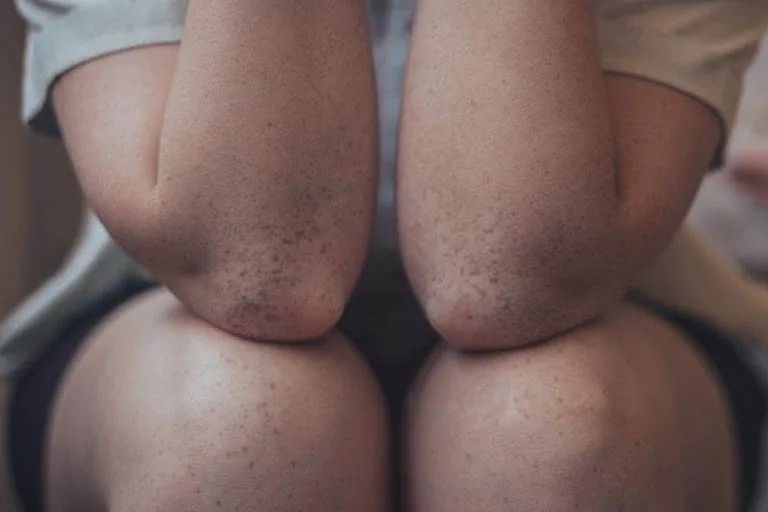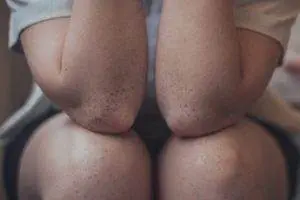 The underlying condition that causes gout is related to the kidneys, but the actual experience of gout is a form of acute inflammation, usually in one of the smaller joints of the limbs or extremities– most often there is gout in feet, especially the big toe joint. A person may have hyperuricemia for a long time, causing uric acid buildup in the body, but it doesn't actually become "gout" until there is a flare-up of painful symptoms. The signs of a gout attack are:
Intense pain in a joint (gout in big toe, gout in foot, gout in ankle, gout in hands, heel pain are all common)

Redness

Swelling

Tenderness to even a slight touch

Hot to the touch
Diagnostics for gouty arthritis include blood tests to check for uric acid levels, or extraction of fluids from the joint to check for uric acid crystals. Signs of gout in the joint may also show up in x-rays, or in an ultrasound or CT scan. 
What is the Medical Treatment for Gout?
There are two components to conventional medical gout treatment: treatment for immediate gout pain relief, to reduce the pain and swelling of an acute attack of gout, and treatment to prevent a future gout attack by reducing the levels of uric acid in the blood. 
For pain and swelling, most patients with gout are recommended NSAIDS for pain relief. People who cannot take NSAIDS due to stomach ulcers or kidney problems are often given corticosteroid injections in the affected joint. Many patients are also prescribed a drug called colchicine, which works by disrupting a specific inflammatory response in the body, which can help to reduce the formation of uric acid crystals. The rate of colchicine side effects such as nausea, vomiting, diarrhea, and stomach pain is fairly high.
To stabilize blood uric acid levels, there are medications that block the production of uric acid (Lopurin, Zyloprim, Uloric) and medications that break down and/or remove uric acid (Benemid, Zurampic, Krystexxa). These medications have to be carefully managed according to changes in uric acid formation and kidney function, as well as possible interactions with other medications. Many people who have gout also have heart problems or high blood pressure. This type of medical treatment for preventing and controlling gout often goes on for years, or even for the rest of a person's life. Unfortunately, because it can be so difficult for both doctor and patient to keep up with monitoring, taking medication consistently, and changing dosages frequently, this sort of medical treatment often doesn't work to prevent more gout attacks.
Can Acupuncture Help Gout?
TCM theory designates several internal pathogenic processes that can occur within the organ systems. TCM views gout as a problem of dampness and heat, and/or stagnation and buildup of phlegm in the joints. As we mentioned earlier, many, if not most, people who suffer from gout also have other health problems like hypertension or diabetes. So, the TCM provider is also looking at the root causes of those health issues and will treat those with acupuncture and herbs at the same time. The goal of acupuncture and herb supplementation is always to bring the all of the organ systems back into harmony. TCM herbs to help gout will work to strengthen the spleen, kidneys, and liver, clear heat and dampness, and improve blood circulation.
A systematic review of studies relating to TCM treatment of gout with acupuncture showed that patients receiving acupuncture and herbs fared better overall than those in the control group being given typical medical therapy. The studies measured the "resolution" of an attack of gout; meaning, whether or not the pain and swelling was completely reduced within a 24-hour period. They also measured the reduction of uric acid levels in the blood before and after treatment. According to both measures, patients who received TCM treatment for gout had better results than those taking western medicines like colchicine or allopurinol.
A controlled clinical trial conducted at a research hospital showed a 92.5% efficacy rate for treating an acute gout attack, versus an 82.5% efficacy rate for patients who were given NSAIDS to treat the pain.
Top 5 Home Remedies for Gout According to TCM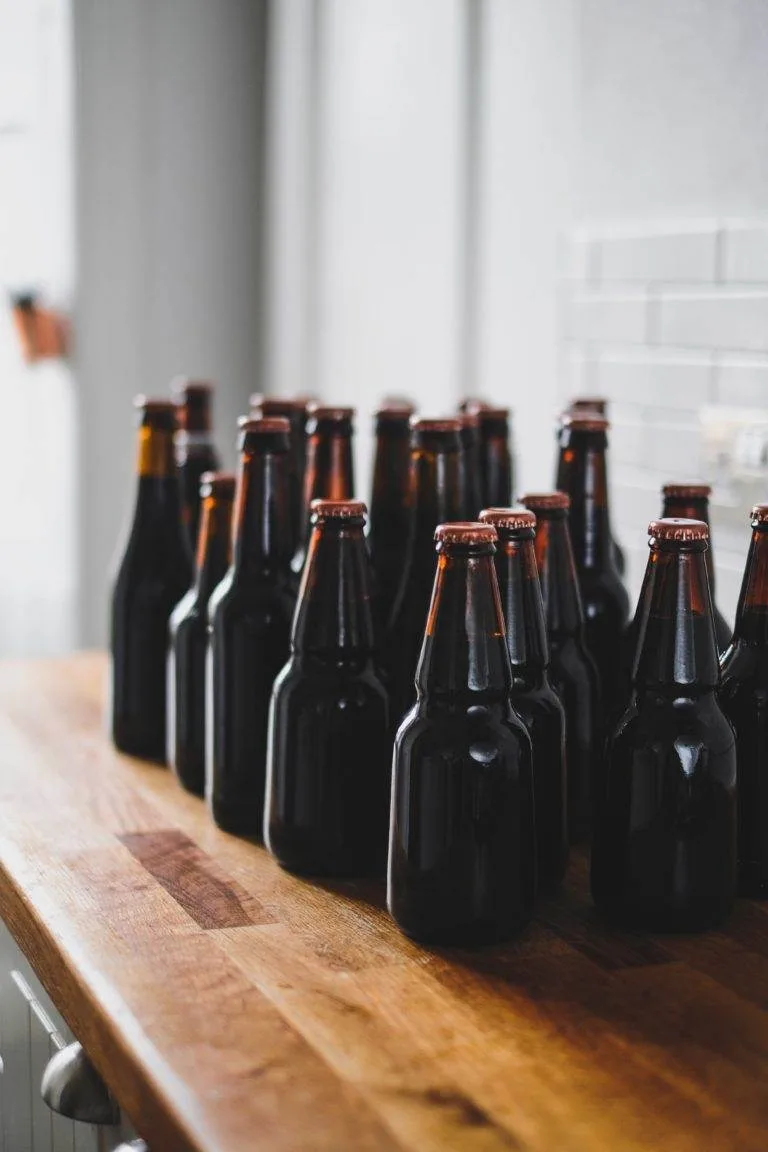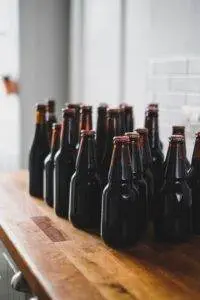 First and foremost, it is necessary to plan and follow through on an appropriate gout diet: knowing what foods to avoid with gout is vital to prevent future attacks.
Avoid Foods that cause Gout – foods that are high in purines include red meat, organ meats, seafood and alcoholic beverages, including beer, wine, and liquors. Risk for gout rises dramatically when people drink 2-4 or more alcoholic beverages per day. This may be because the body has to prioritize processing the alcohol over removing uric acid.
Avoid sugar – Especially sugary drinks like sodas, and sweetened juices. Fructose appears to be particularly linked to higher incidence of gout, so read labels and avoid products sweetened with fructose or high fructose corn syrup.

Avoid refined flours and yeast – the combination of yeast, white flour, and white sugar does not provide much nutritional value, and can raise uric acid levels.

Emphasize whole, natural foods – all fruits, vegetables, and legumes are safe to eat with gout. Eggs and low-fat dairy products are safe sources of protein.

Drink more water – this helps your body to more effectively flush out excess uric acid.
Exercising more and working on healthy, gradual weight loss will also help to prevent future gout attacks. Your acupuncturist can help you to develop a specific gout diet that will work for your constitution.
Acupuncture Near Me for Gout
While treating gout can be tricky due to the fact that it is usually not the only health issue that needs attention, the good news is that gout is one of the few types of arthritis that can be reversed. A holistic approach that takes into consideration a person's diet, lifestyle, and other health problems is the best way to keep the intense pain of gout at bay. Acupuncture and TCM offer a solid alternative treatment method that can relieve gout and improve your overall health, all without unwanted side effects.
*This article is for education from the perspective of Traditional Chinese Medicine only. The education provided by this article is not approved by FDA to diagnose, prevent, treat and cure human diseases. It should not stop you from consulting with your physician for your medical conditions. Traditional Chinese Medicine is based on Qi, which is an invisible force that usually cannot be observed by modern science. Because science focuses on testing ideas about the natural world with evidence obtained through observation, these aspects of acupuncture can't be studied by science. Therefore acupuncture and Chinese herbs are often not supported by double-blind, randomized trials, and they are considered alternative medicine therapies in the United States.