By Xiaomei Cai, L.Ac., Ph.D. & Qineng Tan, L.Ac., Ph.D.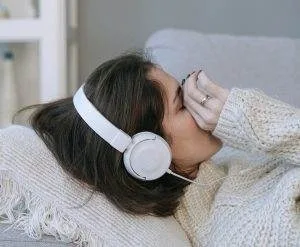 Mental health problems are becoming more and more prevalent, yet more than half of Americans experiencing mental illness do not get treatment. Mental disorders like depression, anxiety, panic attacks, PTSD, SAD (seasonal affective disorder), OCD, and postpartum depression can be improved with acupuncture and TCM, without negative side effects.
According to the most recent statistics, 19% of all adults in America are currently living with mental illness, while 15% of teenagers report having experienced major depression. Anxiety is the most common mental health condition, with 18% of the population reporting some form of anxiety disorder every year.
Addiction and substance abuse are also on the rise among both adults and teens. About 20% of people who have a mental disorder also have a problem with drug or alcohol addiction. Many people use drugs and alcohol to mask symptoms of depression and anxiety, but this only compounds the problem.
Mental health is about our emotions, our thoughts, and our relationships and social interactions with others. Mental health issues affect our behaviors, our thought patterns, and our responses to stress. TCM is an excellent form of care for mental health, because we take the whole person and their symptoms–mental, emotional, and physical–into consideration every time we work with them. 
It is generally understood that mental health problems can come about due to a combination of factors, including imbalances in brain chemistry, trauma or abuse, and genetics or family history of psychological disorders.
Typical treatment for depression, anxiety, and other mental health problems involves talk therapy and/or prescription medications like antidepressants. Many people are not getting the relief they need from these forms of therapy, and medications can cause unwanted side effects, including headaches, nausea, weight gain, and trouble sleeping. 
TCM takes a holistic approach to mental health and can help relieve signs of depression and anxiousness. TCM herbs and acupuncture can also provide an alternative treatment for many chronic illnesses that can contribute to depression.
Who Is At Risk for Depression, Anxiety, and Other Mental Disorders?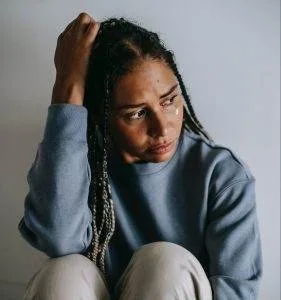 Everyone feels deep sadness and worry at times. When these feelings persist for a long time, they need to be addressed. Anyone, at any age, can experience symptoms of anxiety or depression. But some people are more at risk for mental health problems.
Risk Factors for mental illness include:
Family history – if other people in your family have experienced mental illness, you may be more likely to have mental health issues, too.

Stress – people who are going through financial insecurity, severe job stress, the loss of a loved one, or the breakup of a relationship are more likely to feel depressed.

Trauma – having gone through a traumatic experience, such as abuse in a relationship, or being in an accident, or witnessing something terrible, can lead to feelings of depression, anxiety, or PTSD.

Minority and marginalized communities – people who have experienced discrimination due to their race/ethnicity, gender, or sexual orientation are at a higher risk for mental health problems and often face extra barriers when they try to get help.

Head trauma – having an injury to the head or brain can cause mental disorders.

Chronic illness – having a longstanding serious illness or pain condition that dramatically impacts a person's quality of life can lead to depression.
Medical science has been able to discern that certain imbalances in brain chemistry, including malfunctioning neurotransmitters in the brain and nervous system, are part of the physical root cause of depression, anxiety, and other mental disorders. Low serotonin, especially, is associated with a depressed mood, insomnia, panic attacks, obsessive-compulsive disorder (OCD), and even suicidal ideation. This is why the medical solution for depression and anxiety is often prescription medications like SSRIs, which impact the levels of serotonin in the brain.
Acupuncture and other TCM treatments can also have a positive effect on neurochemistry, without the dependence or side effects that medications can cause.
Can Acupuncture Help Mental Health Problems?
TCM has become more and more accepted by the scientific community as an effective way to relieve depression, anxiety, PTSD, and other mental disorders.
The Five Elements Theory used in TCM allows us to link physical, emotional, and mental symptoms of depression and anxiety and see specific patterns.
A medical doctor or therapist may hear that a patient has headaches, gastric upset, sleep problems, and episodes of anger, and view these as separate symptoms, treatable by separate medications. The acupuncturist sees a pattern that points to a particular imbalance in the organ systems. 
TCM can help many mental health issues, including: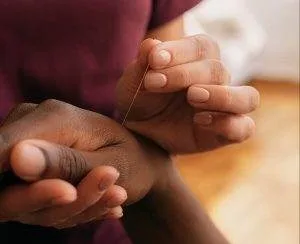 Acupuncture can also help people who are struggling with substance abuse and addiction. Addictive behaviors are related to brain chemistry, and acupuncture can be utilized as an effective treatment for symptoms of withdrawal and as support for the mental and emotional aspects of recovery from alcohol or drug addiction.
Many people who are living with serious chronic illnesses also suffer from depression. When a health condition impacts a person's quality of life every day, it can feel defeating and exhausting. 
Neurological disorders that affect the brain, such as Alzheimer's, dementia, and Parkinson's disease, can create feelings of anger and frustration, bringing about changes in personality. 
Autoimmune disorders like Crohn's disease, Rheumatoid arthritis, ME/CFS (chronic fatigue syndrome), Lyme disease, MS (multiple sclerosis), and Lupus–can also engender feelings of depression because it can be so difficult to find treatment for their symptoms. People with serious conditions like HIV/AIDS and ALS are also apt to suffer from depression. Acupuncture and TCM not only provide help for the depression, but may be able to provide an adjunct or alternative treatment for these conditions, providing long-sought relief from symptoms and frustration.
Acupuncture Near Me For Mental Health Care in Los Angeles
If you or someone you know is suffering from mental illness, consider acupuncture as an alternative or adjunct to therapy and medications. People with mental health issues need a support system. At Art of Wellness in West LA, we have over 30 years of experience helping people find relief from the emotional, mental, and physical symptoms of anxiety and depression.
*This article is for education from the perspective of Traditional Chinese Medicine only. The education provided by this article is not approved by FDA to diagnose, prevent, treat and cure human diseases. It should not stop you from consulting with your physician for your medical conditions. Traditional Chinese Medicine is based on Qi, which is an invisible force that usually cannot be observed by modern science. Because science focuses on testing ideas about the natural world with evidence obtained through observation, these aspects of acupuncture can't be studied by science. Therefore acupuncture and Chinese herbs are often not supported by double-blind, randomized trials, and they are considered alternative medicine therapies in the United States.