By Qineng Tan, L.Ac., Ph.D. & Xiaomei Cai, L.Ac., Ph.D.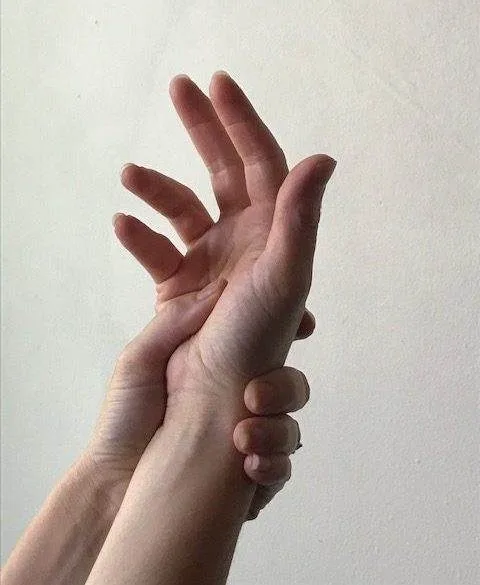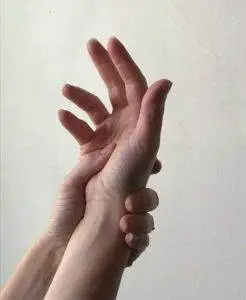 Tingling in fingers? Wrist Pain? Do you keep dropping things? It could be carpal tunnel hand pain and weakness caused by a repetitive stress injury. Carpal Tunnel Syndrome is a condition caused by an impingement of the median nerve, which travels through the wrist joint to give sensation to the hand and fingers. When this nerve is compressed, there may be pain or numbness in the fingers and hand. Carpal Tunnel Syndrome often gets worse as time goes on. It is important to seek out treatment for carpal tunnel to help reverse the progression of the problem.
Carpal tunnel is the most common form of peripheral neuropathy in the United States, affecting over eight million people per year. Almost a quarter of a million people undergo surgery to try to correct carpal tunnel syndrome annually. Carpal tunnel affects women more often than men, and unfortunately can cause disability, making it difficult or impossible for people to continue their work. Acupuncture treatment combined with Chinese herbal remedies has been shown to significantly reduce the tingling pain in fingers and weakness of the hands caused by carpal tunnel syndrome.
Do I have Carpal Tunnel Syndrome?
Carpal Tunnel Syndrome is a type of compression mononeuropathy, in which damage to a single nerve causes pain, numbness, and weakness of a particular part of the body: in this case, the wrist, hand, and fingers. Carpal Tunnel can also cause neck and shoulder pain and various types of headaches.
While pain and tingling in the fingers are the most common signs of carpal tunnel, it is also true that several other neurological conditions can cause pain and numbness in the hands. Compression of one of the nerves travelling through the cervical spine can also affect the hands. Impingement of the ulnar nerve, which travels down the arm and alongside the elbow (the "funny bone"), is known as cubital tunnel syndrome, and can also cause tingling in the fingers. The difference here is that usually carpal tunnel causes the sensations in the thumb, index and middle fingers, while cubital tunnel causes numbness or pain in the ring and pinky fingers. Thoracic outlet syndrome, which causes impingement of nerves between the collarbone and upper ribs, and Reynaud's phenomenon, which causes restriction of blood flow through the blood vessels of the extremities, are rarer conditions which can also cause numbness in the fingers. 
Top 5 Symptoms of Carpal Tunnel:
Tingling and numbness in the hand and fingers, especially the thumb, index, and ring fingers. May feel like a burning sensation, or occasional short "shocks"

Weakness of the hand, tendency to drop objects

Wrist pain, hand pain, and pain in the forearm

Fingers feel swollen, even if they don't appear puffy

Tingling that travels up the arm, neck and shoulder pain
Carpal tunnel syndrome symptoms usually begin subtly and develop gradually over time. Often people first notice some tingling or a sense that the fingers are swollen, especially at night. You might feel the urge to "shake out" your hands and wrists when you get up. As carpal tunnel becomes more serious, people will start to feel weakness in their hands as they go about their daily activities. In extreme cases, people with carpal tunnel may lose muscle mass in their thumb pad area, or cease to be able to sense hot or cold with their hands, which puts them at risk for burning themselves.
Carpal Tunnel Syndrome and Migraines
Recent research has suggested that there may be a link between carpal tunnel and migraine headaches. A study found that people with carpal tunnel were two times as likely to also suffer from migraines, and that people with migraines were twice as likely to also have symptoms of carpal tunnel. This information may help medical professionals learn more about migraine, which remains a mysterious condition, and has not been traditionally viewed as a problem with nerve compression.
While conventional medicine still has limited understanding of migraine, acupuncture is an effective modality for headache relief. A TCM practitioner can help headache, wrist pain, hand pain, neck and shoulder pain, all simultaneously, without any negative side effects.
Carpal Tunnel Causes and Treatment for Carpal Tunnel
Repetitive movements that cause inflammation in the wrist joint are the primary causes of carpal tunnel syndrome. This kind of repetitive stress injury occurs when you perform the same motions with the wrist and hand over and over, as when working with tools or assembly, chopping with a knife, playing an instrument, or typing on a keyboard. When you seek treatment for carpal tunnel, diagnostic testing will first be done to determine exactly what bones, nerves, muscles, or tendons might be causing symptoms of pain and tingling. Diabetes can also be a cause of mononeuropathies like carpal tunnel.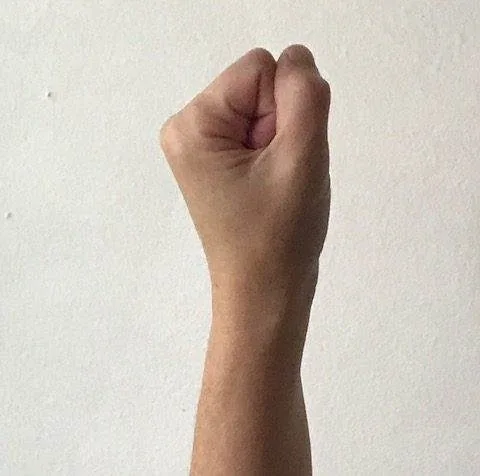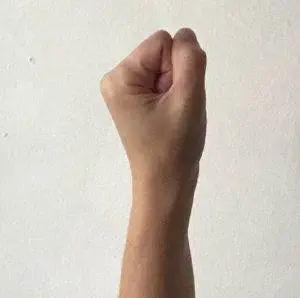 The first treatment for carpal tunnel usually involves some immobilization of the wrist (with a wrist splint or brace) and anti-inflammatory medications or injections. If the condition does not improve after reduction and modification of the repetitive motions that were causing carpal tunnel symptoms, then a specialist may recommend surgery. Electroscopic procedures may make small incisions in the tendon of the wrist to relieve pressure on the median nerve. 
Early treatment of carpal tunnel is crucial for preventing further damage to the median nerve. Addressing symptoms of carpal tunnel syndrome as soon as possible with alternative modalities such as acupuncture and therapeutic tui na massage can help restore full function of the nerves and the mobility and strength of the hands and fingers.
How Acupuncture Helps Carpal Tunnel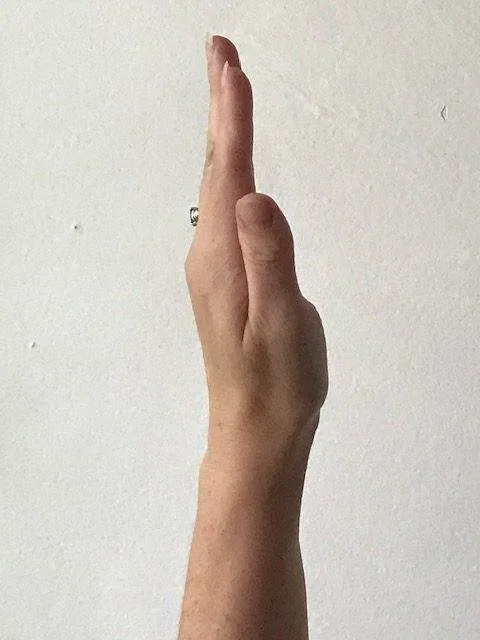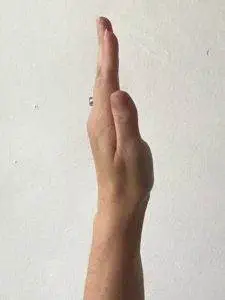 Traditional Chinese Medicine uses a combination of therapies to address conditions like carpal tunnel syndrome. Acupuncture treatment works on the principle that pain and loss of mobility in the body is often due to blocked energy (Qi) along the meridians (energy pathways) of the body. Acupuncture treatment combined with herbal supplementation can reduce inflammation and help with the regeneration of nerve and other tissues.
According to TCM theory, carpal tunnel syndrome is usually attributed to "wind" or cold invading the muscles and ligaments, along with Qi and/or blood stasis causing blockages. One study showed that acupuncture treatment combined with a topical herbal treatment reduced pain in 90% and improved wrist function in 85% of the participants.
Another study in an American hospital, aimed at proving scientifically the unknown ways in which acupuncture works, used electrodes to show how treatment affected nerve impulses and produced changes in the somatosensory cortex. This study objectively quantified that acupuncture improved the conductivity of nerves in the wrist and effected changes in the brain deemed related to their carpal tunnel syndrome.
Top 5 Tips for Carpal Tunnel Relief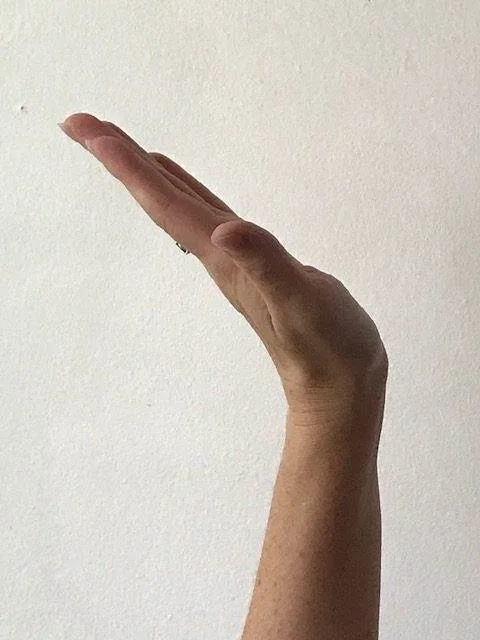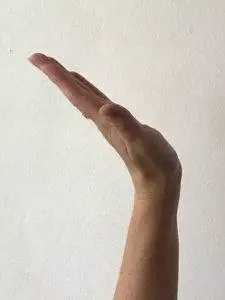 Here are some carpal tunnel exercises and acupressure points for carpal tunnel that you can practice to help prevent carpal tunnel and relieve carpal tunnel symptoms.
Your doctor may recommend nerve gliding exercises, sometimes called nerve flossing or neural gliding. These gentle exercises are designed to help facilitate the smooth movement of the tendon through the carpal tunnel of the wrist bones, so as to alleviate pressure and inflammation of the median nerve.

Using acupressure points for carpal tunnel can help relieve symptoms. Try applying firm pressure to PC6 Nei Guan, located on the inner arm, three finger-widths below the wrist.

Be especially mindful when you are performing repetitive tasks with your hands. Take frequent breaks to stretch and rub your wrists.

Pay attention to your sleep position. Avoid putting pressure on your wrists or holding them in a bent position during the night. Elevate your hands and wrists if possible.

Keep your hands and wrists warm. Wear gloves whenever appropriate to the temperature in your environment. Keep a cup of hot tea nearby while you work, to warm your hands.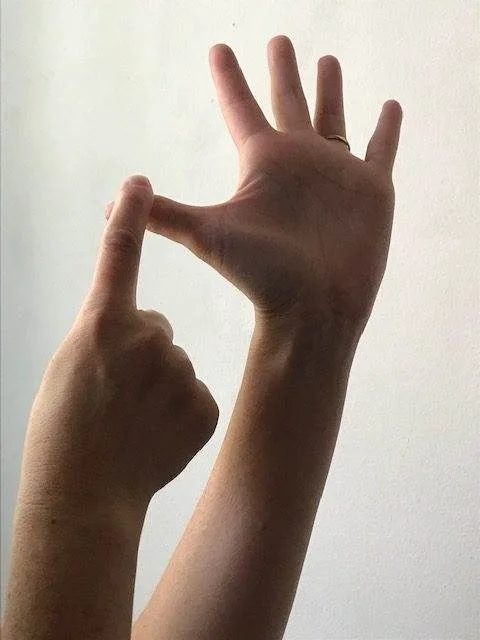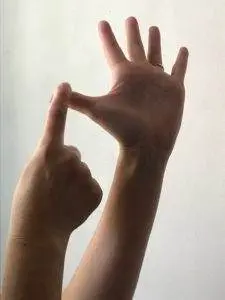 Acupuncture Near Me for Carpal Tunnel Syndrome
Carpal Tunnel tends to worsen over time as we age and continue to engage in repetitive movements through our daily activities. If you or someone you know is experiencing tingling in the fingers, hand pain, or wrist pain–or even having migraine headaches or neck and shoulder pain that may seem unrelated–it is important to address it promptly. Integrative care combining conventional medicine and acupuncture treatment for carpal tunnel can help to reduce hand pain, numbness in the fingers, and weakness in the wrist. Contact Art of Wellness to get started with the best acupuncture near me in the Los Angeles area for carpal tunnel syndrome and related migraine headache relief. 
*This article is for education from the perspective of Traditional Chinese Medicine only. The education provided by this article is not approved by FDA to diagnose, prevent, treat and cure human diseases. It should not stop you from consulting with your physician for your medical conditions. Traditional Chinese Medicine is based on Qi, which is an invisible force that usually cannot be observed by modern science. Because science focuses on testing ideas about the natural world with evidence obtained through observation, these aspects of acupuncture can't be studied by science. Therefore acupuncture and Chinese herbs are often not supported by double-blind, randomized trials, and they are considered alternative medicine therapies in the United States.