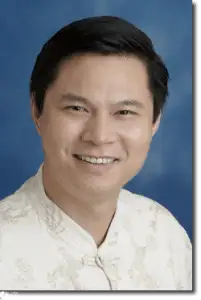 Dr. Tan comes from a long line of doctors of Traditional Chinese Medicine. An eighth-generation acupuncturist, Dr. Tan's training started at age 5, when he began studying martial arts and qigong, practices that awaken one's inner chi or subtle energy.
Throughout the many thousand year history of Traditional Chinese Medicine only a doctor with inner cultivation has been viewed as able to heal patients. Dr. Tan's rare background combines a mastery of China s ancient healing and martial arts along with in-depth training in modern Western medicine.
To know more about Dr. Tan. Click here
---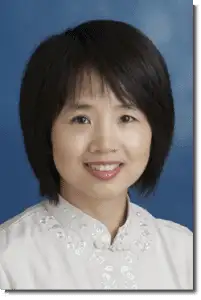 As a child if anyone in the family, a neighbor or someone from her hometown fell ill, Dr. Cai's father, a self-taught herbalist, would take his daughter with him into the forest or along the riverbank in search of the right plant, grass or root to cure the sick person's ailment. This folk wisdom, spirit of service and concern for others inspired Dr. Cai to become a doctor and instilled in her a deep appreciation for the power of traditional medicine.
Dr. Cai grew up during a time of political chaos in China, a turbulent period when the culture's ancient wisdom and traditions were scorned. Despite this, her parents taught their daughter about traditional Chinese philosophy and culture and took her on secret pilgrimages to sacred Buddhist and Taoist temples and shrines.
To know more about Dr. Cai. Click here