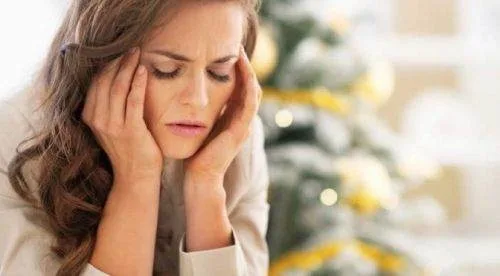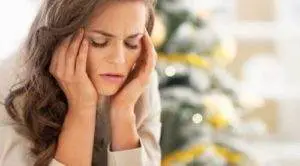 by Qineng Tan L.Ac., Ph.D. and Xiaomei Cai L.Ac., Ph.D.
Headaches are extremely common. Virtually everyone gets a headache occasionally. But many people experience chronic and/or severe headaches that regularly disrupt their lives. With acupuncture and TCM, it is possible to get to the root cause of your headache without relying on pain medications that only mask the problem and can cause side effects.
The first U.S. survey study to examine the prevalence of different types of headaches showed that about 4% of the general population suffers from chronic headaches (defined as experiencing headaches about 180 days per year – or half the time). Half of those surveyed demonstrated characteristics of tension-type headaches, while roughly a third met the criteria for migraines.
In fact, headaches are one of the conditions most commonly seen in acupuncture clinics today. TCM doctors using acupuncture can offer relief headache without the side effects that prescription and over-the-counter drugs can cause.
Headaches that can be treated with acupuncture include migraines, tension headaches, headaches occurring around the menstrual cycle, sinus headaches and stress-related headaches.
In this article, we will analyze the various types of headaches and their causes, discuss how they can be treated with acupuncture and TCM, demonstrate scientific evidence of the efficacy of those treatments, and offer some great tips for how you can prevent and manage headache pain with lifestyle modifications.
Seven Types of Headaches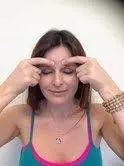 When treating with acupuncture, headaches are often classified by their location. This is only a broad guideline which needs to be further refined and integrated into the treatment for each individual, but this shows meridians and patterns that affect each area of the head.
Top of Head: liver Meridian (Liver Blood Deficiency, Liver yang Rising)

Sides of Head: Gall-Bladder Meridian (Liver-yang, Liver-Fire or Liver wind Rising)

One Side Only: Gall-Bladder Meridian (Liver-Yang or Liver-Fire Rising)

Temples: Gall-Bladder Meridian (Liver-Yang, Liver-Fire or Liver Wind Rising)

Behind the Eyes: Liver Meridian (Liver Blood Deficiency, Liver Yang Rising)

Forehead: Stomach Meridian (Stomach Deficiency or Stomach-Heat)

Whole Head: Kidney-Essence Deficiency or External Wind 
Many variables are taken into consideration in order to properly diagnose and successfully treat headaches. Each individual is treated differently depending on their unique symptoms.  
Some of the factors that will determine what acupuncture points and other treatment techniques are used include: what triggers the headache; the location, frequency and intensity of the headaches; the quality of the pain; the time of day that they occur, what helps the headaches and what makes them worse.
What Causes a Headache?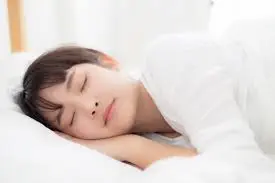 A patient's answers to the questions above help the TCM practitioner decide whether the headache stems from internal factors–such as emotions, hormone imbalance, PMS, lack of sleep or nutrition–or from external factors–such as toxins in the environment, pinching in the neck due to pillow positioning, or TMJ tension in the jaw. Occipital headaches occur when the occipital nerves in the back of the head and neck are irritated. The presenting symptoms, quality and location of the pain, also help to clarify whether there is a deficiency (tiredness) or an excess (feelings of anger). Often, there is a combination of various contributing factors, and the practitioner tailors the treatment to address them in concert. 
Acupuncture and TCM Herbs for Headaches
Once the practitioner has determined the root causes of the headache, she will choose a combination of points to stimulate with acupuncture treatment. Many migraine headaches are associated with the liver, for example, so points might be chosen to cool yang fire in the liver. Tension-type headaches may be related to tension in the neck and shoulders, so the acupuncturist will work to release blockages in those areas. Usually, patients are encouraged to get two treatments per week for eight weeks. 
Systematic reviews published by Cochrane in which the results of several scientific trials were consolidated demonstrate that acupuncture is an effective treatment for prevention and relief of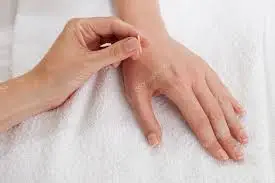 both tension-type headaches and migraines. They showed that patients receiving acupuncture treatment had on average about half as many headaches as those patients not receiving acupuncture. The results were also long-term, lasting for months beyond the cycle of treatment.
In addition to acupuncture treatment, the practitioner will likely recommend an herbal formulation that will address the patient's specific needs. The daily use of the herb formula works to regulate the qi, balance yin and yang energies in the body, clear blockages and disperse stagnation. Studies have shown that consistent use of herbs over a period of several weeks can help significantly reduce headache pain.
Eight Self-Care Practices for Headache Prevention
Healthy habits can help prevent or reduce the frequency and severity of headaches. Focus on what you can do to "get ahead" of your headaches.
Nutrition

– Eat meals and snacks at regular times (every 3 hours or so) to maintain steady blood sugar levels. Avoid foods and drinks that are known to trigger headache attacks, including: processed meats, aged cheese, alcohol, and items sweetened with aspartame. Dehydration is a common cause of headaches; be sure to drink plenty of pure water throughout the day in addition to other liquids.

Sleep

– Establish and maintain a regular sleeping schedule – rising and retiring at about the same time each day – including weekends and vacations. Sleep needs vary from person to person; figure out how much is optimal for you, and then strive for that nightly.

Stress

– Stress is one of the most common headache and migraine triggers. Incorporate stress reduction techniques into your daily life. Set firm boundaries about taking on extra commitments, set aside time for meditation or other quiet activities that help you unwind and focus, such as knitting, reading, cooking – whatever brings you peace. Avoid screen time in the hour or two before bed, and establish a grounding morning routine that you practice before looking at email and rushing to get somewhere.

Activity – Cardiovascular exercise stimulates the body to release endorphins, which are brain chemicals that improve mood and relieve stress. Walking or hiking in nature is a great choice. Gentle stretching exercises such as yoga can help you become aware of tensions and release them. Massage is also helpful.
Acupressure points –

For tension type headaches, try a pressure point called "Large Intestine 4."  This point is located between the thumb and forefinger. Apply firm pressure, squeezing deeply into the webbing there.

Acupressure point LI4

Headache Diary

– Keep a diary of when your headaches occur, along with any triggers, and share the information with your healthcare provider.

See your healthcare provider

– Make an appointment with your healthcare provider to specifically discuss your headache.

Be a partner in your headache care – Be informed, be a participant in your treatment and be an advocate for your headache care.
Don't let chronic headaches keep interfering with your life. Talk to your TCM provider, and get started on a treatment regimen that will help you live more days headache-free. 
For more information, see our previous article about different types of headaches and triggers and this article about how acupuncture can treat migraines.