By Qineng Tan, L.Ac., Ph.D. & Xiaomei Cai, L.Ac., Ph.D.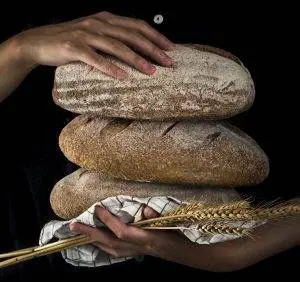 Do you have digestive problems like a bloated stomach, diarrhea, and abdominal pain? Unintentional weight loss, fatigue, skin rashes? These can all be signs of Celiac disease. Different from food allergies, Celiac is a serious autoimmune disorder that can lead to malnutrition and other debilitating health problems. TCM herbs and acupuncture treatment offer a good alternative way of managing Celiac disease and gluten intolerance symptoms.
In recent years, you have probably heard a lot of people saying they are switching to a gluten free diet because they have a gluten allergy or gluten intolerance. Sometimes people may just be trying to see if they feel better when they cut out wheat products, or they are going on a low carb diet to help them lose weight. Other people may be experiencing symptoms like diarrhea and nausea and hope that going on an IBS diet will help.
What is gluten? Gluten is a protein that is present in some grains, including wheat, barley, and rye. When a person has Celiac disease, gluten is perceived by the immune system as a dangerous foreign substance, triggering an immune response. Antibodies (white blood cells) are produced as a reaction to gluten entering the body, and the antibodies end up causing inflammation and damage to the inside of the intestinal tract.
This damage to the small intestine is called villous atrophy, and this is what causes inflammation and malabsorption of nutrients, leading to the myriad symptoms of Celiac. Celiac symptoms vary widely, and can include both digestive problems, and other conditions, like anemia, that stem from the lack of proper nourishment to the body.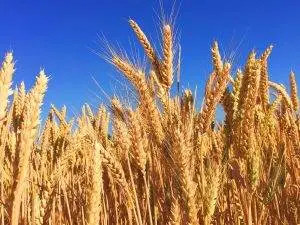 There is such a thing as a true wheat allergy, which for some people causes respiratory problems like difficulty breathing and nasal congestion, and other allergy symptoms like swelling and itching around the mouth and throat, hives or other itchy skin rashes, and headaches. Wheat allergies are a response to chemical compounds in wheat, which is found in a wide variety of food products. In some cases, exposure to wheat can cause anaphylaxis, which requires emergency medical attention because it can involve trouble breathing and swallowing, chest tightening, throat swelling, dizziness, and fainting.
Some doctors now recognize gluten intolerance or non-celiac gluten sensitivity as a separate condition from Celiac disease. For some people, gluten causes an immune response and symptoms, but not the same kind of damage to the intestines that Celiac does. If gluten intolerance is suspected, then following a gluten free diet for a period of time and noticing if symptoms clear up is usually the recommended course of action.
Celiac disease tends to run in families, and so is considered to be passed genetically. People can begin to show signs of Celiac at any age. It is estimated that at least 1% of the population has Celiac disease, but that number may be significantly higher, as it is still not a very well understood condition. Many people who have Celiac disease are unaware of it, or have been misdiagnosed with other conditions. Researchers believe that the incidence of Celiac disease is increasing worldwide, probably due to some environmental factors.
Acupuncture and TCM herbs provide a holistic way to treat Celiac disease, relieving the painful symptoms and providing detailed guidance for lifestyle and dietary changes that can help people manage Celiac and gluten intolerance. Nutrition is considered to be one of the primary branches of TCM, along with acupuncture and herbs. A TCM practitioner will be able to give you dietary recommendations far beyond just telling you to eat gluten free foods.
Top 10 Celiac Disease Symptoms
People can experience a variety of gluten intolerance symptoms, including digestive problems, allergy symptoms like skin rash, and other symptoms related to nutritional deficiency, like anemia and weight loss. Signs of gluten intolerance may be different in children, who are more susceptible to malnourishment that can lead to a failure to thrive.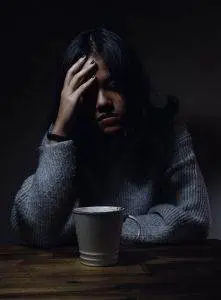 Celiac symptoms include:
Weight loss

Diarrhea, pale colored stools, foul-smelling, fatty, greasy stool

Abdominal bloating, bloated stomach, gas, stomach pain, abdominal pain

Nausea, vomiting

Constipation

Headache, headaches, migraines, migraine headaches

Skin rash, mouth ulcers, mouth sores, canker sores

Neuropathy, numbness or tingling in hands and feet, problems with balance, joint pain
Cognitive problems, foggy head, difficulty concentrating
Celiac can lead to anemia, iron deficiency, loss of bone density (osteoporosis), weak bones, soft bones, bone loss (osteopenia), joint pain, or arthritis. People can also have liver problems, including fatty liver.
Dermatitis herpetiformis is a specific type of skin rash that causes itching and blisters to appear, primarily on the knees, elbows, torso, top of the head, and buttocks.
Women may find that celiac disease affects their hormones, menstrual periods, and can have an impact on fertility, even causing recurrent miscarriages. 
Celiac disease can also contribute to infertility and low sperm count in men.
When a child develops celiac disease, the inability to absorb nutrients from food can cause problems with normal growth, such as short stature, delayed puberty, and damage to tooth enamel. Developmental disorders and behavioral issues can also be related to celiac, like ADD/ADHD and irritability. 
In extreme cases, Celiac can cause seizures.
Celiac Disease Diagnosis and Treatment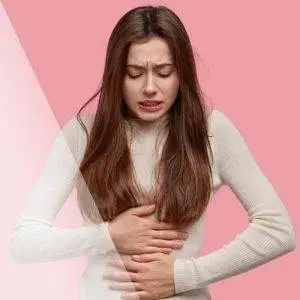 Going through the process of being diagnosed with Celiac disease or gluten intolerance is quite complicated and involves multiple tests. From the medical standpoint, it is best that you do not eliminate gluten or change your diet before the testing, so that it can accurately show how gluten is affecting your immune system and your intestines.
First, you will probably have a blood test that looks for certain antibodies that would indicate an autoimmune reaction to gluten. Some people may test negative for antibodies, and yet still have Celiac, though, so this blood testing is not enough to be conclusive. Genetic testing may be done, which looks for specific antigens to rule out Celiac. If testing shows that a person has antibodies, and they also have a specific type of skin rash (dermatitis herpetiformis), that is usually enough for a doctor to give an official diagnosis of Celiac disease.
Endoscopy is an imaging test which uses a little camera to see if there is damage to the intestinal lining. They will also take some tissue samples from the lining of the intestine to check for inflammation and damage. The results of these tests may lead to a formal Celiac diagnosis. People will often need to have an endoscopy to find out if they have Celiac disease, and then possibly repeated endoscopies to see if the inflammation is getting better or worse.
Sometimes people will try figuring out what is going on themselves with a food sensitivity test or food intolerance test kit that you can do at home and send in for results. Food allergy testing may give you some information as to whether you have a reaction to a specific allergen (egg allergy, milk allergy, peanut allergy, shellfish allergy) or have a food sensitivity, but they cannot tell you if you really have Celiac disease or gut inflammation.
Going through the diagnostic process for autoimmune diseases like Celiac disease can be exhausting in and of itself. Meanwhile, you aren't yet getting treatment for your symptoms. The only treatment available in conventional medicine for Celiac disease really is to follow a gluten free diet. Most doctors are not able to do much beyond give you a list of foods you shouldn't eat, or refer you to a dietitian.
TCM has the ability to provide more comprehensive care for people with Celiac disease, and many other autoimmune conditions. Acupuncturists are highly trained professionals when it comes to offering patients detailed guidance for following an effective Celiac disease diet.
Can Acupuncture Help Celiac Disease and Gluten Intolerance?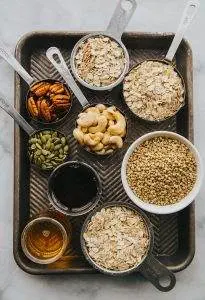 TCM has more to offer than just acupuncture treatment and herbal medicine. Nutrition is one of core competencies every TCM practitioner must master. 
Acupuncture treatment can help relieve digestive symptoms like abdominal pain and bloating, and also have a positive impact on the system malfunctioning that leads to autoimmune reactions. With Chinese herbs, we are able to get very potent nutrients into the body that wouldn't normally come from food. For people with Celiac, or other problems like food allergies or sensitivities, malnutrition due to malabsorption is a real problem. 
A TCM nutrition approach can help restore the body's health with foods and herbs better than a simple elimination diet for Celiac disease can. An acupuncturist listens carefully to the particular symptoms and sensations you describe. These provide important clues as to which organ systems are involved, and where yin and yang are out of balance. Then TCM provides a framework for tailoring the treatment and food plan for Celiac disease to each individual's needs.
According to TCM theory, the stomach and spleen are responsible for digesting food. Celiac disease symptoms are, according to a typical TCM diagnosis, related to a spleen deficiency. When Qi in the spleen is weak, the body is not getting the nutrients it needs. Building up the strength of the spleen will often be the focus of the acupuncture portion of the treatment. Herbs and specific nourishing foods will be recommended, which will help anemia and soothe the digestive tract.
Acupuncture Near Me For Celiac Disease, West Los Angeles
Autoimmune diseases like Celiac disease can be especially frustrating because they seem to take over your whole life. Not only physical health, but mental health is compromised. Treatment options are limited. Fortunately, TCM offers a complementary form of medicine that is able to provide multi-faceted care for autoimmune disorders like Celiac, including: Crohn's disease, Type 1 diabetes, hyperthyroidism, Lupus, rheumatoid arthritis, fibromyalgia, and multiple sclerosis (MS). Acupuncture treatment can help reduce feelings of anxiety and depression as you learn to manage your illness.
If you or someone you know has been suffering from digestive issues, and you suspect it may have something to do with gluten intolerance or Celiac disease, be prepared to go through testing, but also give some thought to adding a TCM provider to your health care team. At Art of Wellness, we have over 35 years of providing excellent care through TCM treatments, including expert nutrition services. It is like getting an acupuncturist and dietitian in one.
*This article is for education from the perspective of Traditional Chinese Medicine only. The education provided by this article is not approved by FDA to diagnose, prevent, treat and cure human diseases. It should not stop you from consulting with your physician for your medical conditions. Traditional Chinese Medicine is based on Qi, which is an invisible force that usually cannot be observed by modern science. Because science focuses on testing ideas about the natural world with evidence obtained through observation, these aspects of acupuncture can't be studied by science. Therefore acupuncture and Chinese herbs are often not supported by double-blind, randomized trials, and they are considered alternative medicine therapies in the United States.