By Xiaomei Cai, L.Ac., Ph.D.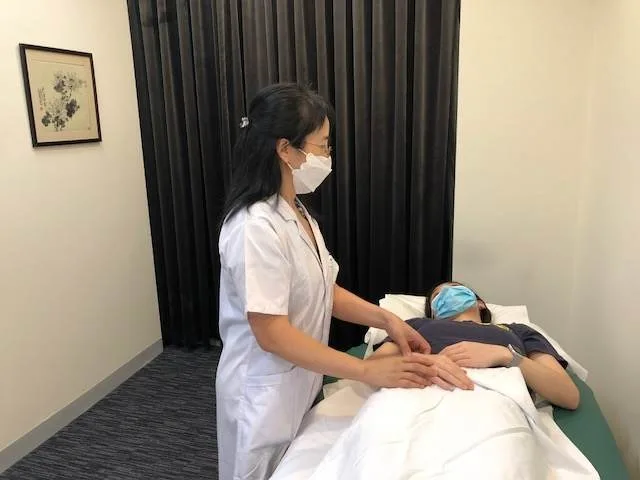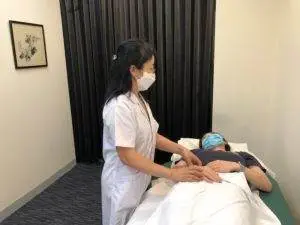 Miscarriage is the spontaneous loss of pregnancy. While it is not talked about much, it is very common; 10-20% of pregnancies end in early miscarriage. TCM and acupuncture methods, well-known for helping women with infertility issues, can be used successfully to prevent threatened miscarriage.
Sometimes called spontaneous abortion, miscarriage at 12 weeks or earlier is often due to chromosomal abnormalities in the developing fetus. In some cases, miscarriage or recurrent miscarriages are caused by the mother's health condition. 
While miscarriage is common, and very early miscarriage, sometimes called chemical pregnancy, may even go unnoticed, women who have experienced this should seek out care. The spontaneous ending of pregnancy is emotionally difficult no matter the circumstances, and hormone imbalances can cause other problems if left unaddressed. Acupuncture treatment and TCM herbal supplements can help support a full recovery and lay a healthy foundation for getting pregnant after miscarriage.
Signs and Symptoms of Miscarriage
While some bleeding in the first trimester is common (about 20% of women experience this), it can be an indication that the pregnancy is at risk. 
Other signs of miscarriage include:
Vaginal bleeding that is brownish or bright red

Discharge that include clots

Cramping or pain in the abdomen or lower back area, similar to menstrual cramps

Contractions in the uterus that occur every 5-20 minutes, similar to labor pains

Decrease in other early pregnancy symptoms, such as nausea and breast tenderness
In some cases, a miscarriage occurs without any signs of cramping or bleeding at all. Sometimes referred to as a missed miscarriage, missed abortion, or silent miscarriage, in this situation, a woman may not discover that she has miscarried until a doctor finds that there is no fetal heartbeat and checks via ultrasound and/or testing for HCG (pregnancy hormone) levels.
What Causes Miscarriage?
A positive pregnancy test usually can't confirm a pregnancy until the third or fourth week, once implantation has occurred. It is estimated that miscarriage at 4 weeks or earlier, or when a fertilized egg has not successfully implanted, happens in up to 70% of conceptions. Miscarriage at 6 weeks or later is much less common; only about 5% of pregnancies end once this time when the heartbeat can be detected has passed.
Maternal age is one risk factor (20% of women over 35 might miscarry, while as many as 80% of pregnant women over 45 might miscarry). Chromosomal abnormalities in an embryo are more likely when a woman is older. The other most common reasons for a miscarriage to occur include:
Hormonal imbalances – due to PCOS, low progesterone, diabetes, thyroid condition, etc.

Thin or nutrient-poor endometrial lining

Autoimmune issues

Structural issues of the cervix or uterus, polyps, fibroid

Exposure to toxins

Smoking, alcohol, use of drugs
One of the primary reasons that a woman might miscarry during the second trimester is cervical insufficiency. In this case, there may be no prior symptoms, but the miscarriage begins with pressure or the water breaking. Once this weakness of the cervix has been discovered, doctors can treat this condition and protect subsequent pregnancies by making a "circling" stitch in the cervix at around the 12th week. 
Recovering from a Miscarriage
The extent to which a woman may need medical intervention during miscarriage varies, depending on how advanced the pregnancy. If the pregnancy was still in the very early stages, and there is heavy bleeding, then the uterus may empty itself. However, if things have progressed further into the first trimester, and miscarriage at 12 weeks or thereabouts occurs, a woman may need medical attention to help expel all of the tissues from the uterus. This may be accomplished with medication (misoprostol, sometimes combined with mifepristone), taken orally or as a suppository, which will cause more cramping and the expulsion of the fetal and placental tissues. In other cases, it may be necessary for a doctor to perform a D & C (dilation and curettage), in which the tissues are surgically removed from the uterus.
Conventional medical treatment for miscarriage unfortunately does not offer much in the way of healing. The hormonal and emotional effects of a miscarriage can be profoundly upsetting. Feelings of grief, disappointment, and loss are very real, and if unresolved, can affect a woman's mental and physical health going forward. Your acupuncture practitioner can provide holistic alternative care to help you recover from miscarriage. A program of acupuncture treatments, herbs, and caring support will focus on reestablishing a good flow of Qi and blood to the reproductive system while alleviating stress and anxiety. Balancing the hormones and emotions allows for the menstrual cycle to return to normal, and strengthens the organ systems so that subsequent pregnancy will start from a place of peak heath.
Can Acupuncture Help Prevent Miscarriage?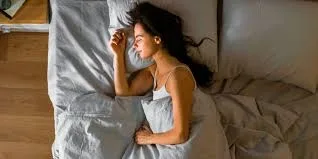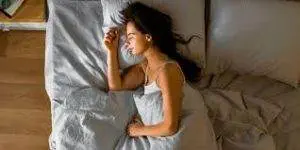 According to TCM theory, the vital energies–Jing (or essence), Qi (life force energy), Yin (female/cool energy) and Yang (male/warm energy)–must be balanced for optimal health, and this is especially true when a woman is preparing to bring a new life into the world. The quality of eggs and sperm depend on it. Naturally, as a woman ages, there will be some depletion of these energies, and this can be exacerbated by lifestyle habits: stress, overwork, diet, lack of sleep, etc. 
Overall, TCM recognizes 4 differentiations of conditions that can lead to miscarriage:
Kidney deficiency – Women with this type of deficiency may have experienced a late menarche (delayed first period), irregular cycles, anovulatory cycles (don't always ovulate), long cycles. A woman might have been born with a kidney deficiency or it can develop due to exhaustion, heavy labor, or excessive sexual behaviors.

Blood or Qi deficiency – This condition is related to the digestive system, when the stomach and/or spleen are not bringing enough nutrients to support and nourish the embryo.

Excess Heat – If internal fire is too strong, it causes bleeding. This can cause the placenta to become detached and uterine contractions to begin, causing miscarriage.

Injury – a fall or accident or excessive sexual activity during pregnancy can irritate the uterus, causing contractions.
Other causes could include: medications, antibiotics, food poisoning, or exposure to environmental toxins. Based on the presenting symptoms, an acupuncturist will determine which differentiation and create a treatment plan to address root causes. We can help to prevent miscarriage when there is spotting or cramping by calming the uterus to stop contractions and bleeding. Bed rest may be recommended, involving no exercise, no sexual activity, and no heavy labor.
The most effective preventive treatment happens pre-pregnancy. If a woman has one or two miscarriages or even three or more (habitual miscarriage), it is important that we take action to prevent problems before conception. Three months of treatment will prepare the body well to insure a full-term pregnancy. Ideally, a woman who is ready to get pregnant would seek acupuncture treatment and herbs to help strengthen all aspects of the reproductive systems for at least a few cycles before conceiving.
Acupuncture treatment can help prevent miscarriage by:
Balancing hormones

Treating PCOS

Improving the quality of endometrial lining

Calming contractions early in the pregnancy

Improving blood flow and preventing clotting

Regulating immune responses

Reducing stress and anxiety
Top 5 Tips to Prevent Miscarriage 
Self care is always important, but during pregnancy, it is especially vital to prioritize your health and wellness. The need to eat and rest appropriately cannot be overemphasized during this crucial time.
Eat cooling foods – During pregnancy, women carry more heat in the body and often feel hot. It is best not to have anything too spicy; spicy food can encourage bleeding and trigger contractions. Cooling foods include: cucumbers, melons, citrus fruits, celery, leafy greens, soy and mung beans, eggs, millet, buckwheat, whole wheat.

Avoid warming foods – Warming foods raise yang energy and body temperature. Be

moderated

from:

deep fried food,

coconut, leeks, onions,

roasted

walnuts, pistachios and pine nuts, and spices like cinnamon, cloves, pepper, ginger, garlic, mustard

, chili pepper, or add more cooling food if there is warming food.

Stay away from alcohol and coffee. Try chrysanthemum tea or peppermint tea as an alternative. 

Make sure you are getting the right balance of calcium and magnesium. Most people get more calcium than magnesium. Foods high in magnesium include spinach, beans, brown rice, and fish like halibut and salmon. 

If you experience bleeding or cramping, cease all activities, including manual labor, exercise and sex.
Acupuncture Near Me for Miscarriage Prevention
At Art of Wellness, our doctors have over 30 years of expertise in women's healthcare through TCM and acupuncture. We specialize in helping women fulfill their dream of a healthy, full-term pregnancy from infertility treatment, to miscarriage prevention and complete pregnancy care. If you or someone you love is concerned about threatened miscarriage, please contact us to arrange an initial consultation and get started with a treatment plan right away.
We recommend that any woman who is seeking to start a family should begin partnering with her TCM practitioner before conceiving–ideally, for three months or menstrual cycles. This allows for any underlying health issues that may affect things to be addressed and gives the best chance for a full-term, healthy pregnancy.
*This article is for education from the perspective of Traditional Chinese Medicine only. The education provided by this article is not approved by FDA to diagnose, prevent, treat and cure human diseases. It should not stop you from consulting with your physician for your medical conditions. Traditional Chinese Medicine is based on Qi, which is an invisible force that usually cannot be observed by modern science. Because science focuses on testing ideas about the natural world with evidence obtained through observation, these aspects of acupuncture can't be studied by science. Therefore acupuncture and Chinese herbs are often not supported by double-blind, randomized trials, and they are considered alternative medicine therapies in the United States.