By Qineng Tan, L.Ac., Ph.D. & Xiaomei Cai, L.Ac., Ph.D.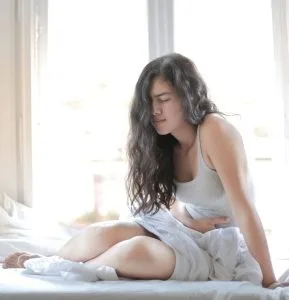 Chronic diarrhea, explosive diarrhea, diarrhea after eating? Diarrhea may be related to IBS (irritable bowel syndrome), or an IBD (inflammatory bowel disease), or a reaction to a food allergy, parasites, or stress. Acupuncture and TCM offer an alternative diarrhea treatment, so you can get relief from stomach pain and diarrhea.
Why Do I Have Diarrhea?
There can be many different causes of diarrhea, also known as loose stool. Acute diarrhea, which only lasts one or two days, will usually go away on its own.
Watery diarrhea that lasts a few days is usually due to food poisoning. Eating something that was rotten, or not cooked properly to destroy bacteria, can cause vomiting and diarrhea. Watery diarrhea can also happen when you have some type of viral infection, such as the "stomach flu."
Chronic diarrhea, or persistent diarrhea, which lasts for weeks, or bouts of diarrhea that come and go frequently, may be related to IBS symptoms, IBD symptoms, Celiac disease, or some other problem. 
More than 6% of adults in the U.S. report having chronic diarrhea. Chronic diarrhea in children is also a serious health concern worldwide. 
Top 10 Causes of Diarrhea
Diarrhea is a common condition that everyone experiences sometimes. Usually it is temporary, but it can become persistent and serious enough to require diarrhea treatment. The most common reasons a person experiences loose bowel movements include:
Bacterial infection, traveler's diarrhea, food poisoning, unsafe drinking water

Viral infection, such as rotavirus, viral gastroenteritis, stomach flu

Parasite infection, such as giardiasis

Food allergy, food intolerance, food sensitivity, Celiac disease

Reaction to medications like antibiotics, antidepressants, or Metformin

Reaction to radiation therapy, cancer treatment

IBS – diarrhea, constipation, and stomach cramps are common IBS symptoms 

IBD – colitis or Crohn's disease, inflammatory autoimmune disorders that affect the gut

Malabsorption of food, poor absorption of nutrients

Menstrual cycle or Perimenopause – changes in hormones/estrogen can cause diarrhea
Certain foods can cause diarrhea, including: too much coffee, artificial sweeteners like mannitol and sorbitol, and red food coloring. Magnesium supplements can also cause loose stools.
If diarrhea lasts more than a few days, it is important to seek healthcare advice. Chronic diarrhea can lead to dehydration and fatigue, and may be happening because of some more serious condition that needs to be addressed.
What Causes Chronic Diarrhea?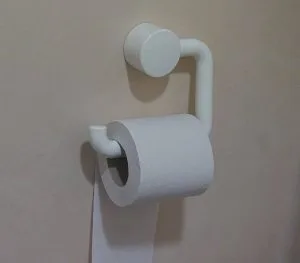 Bouts of diarrhea that keep recurring can be a symptom of disorders such as:
IBD (inflammatory bowel disease) – the most common IBDs are ulcerative colitis and Crohn's disease. IBD symptoms usually include bloody diarrhea and abdominal pain. IBDs can cause chronic or recurring diarrhea, which can lead to dehydration, fatigue, and weight loss. IBDs can be mild, or so serious that they cause long-lasting damage to the gastrointestinal tract.
Ulcerative colitis – an autoimmune disorder that causes inflammation and ulcers, or open sores, in the lower gastrointestinal system, including the colon and rectum.
Crohn's disease – an autoimmune disorder that causes inflammation mainly in the small intestine, but can affect any part of the GI tract. 
IBS – Irritable bowel syndrome can seem similar to IBDs, also causing recurring bouts of diarrhea and stomach pain. However, IBS is considered a functional gastrointestinal disorder. It is quite common. People with IBS symptoms may have alternating bouts of diarrhea and constipation. People who tend to have more diarrhea-dominant IBS have "IBS-D."
Celiac disease – an autoimmune disorder in which a reaction to eating wheat gluten causes serious inflammation of the GI system, leading to abdominal pain, bloated stomach, diarrhea, malnutrition, fatigue, and skin rashes.
With these conditions, diarrhea is brought on periodically—sometimes alternating with constipation, as in some cases of IBS—by factors having to do with the diet or stress, or with autoimmune processes.
Some surgeries that affect the gastrointestinal organs—like gastric bypass, gastric sleeve, or gallbladder removal—can cause chronic diarrhea.
Chronic diarrhea can be caused by an inability of the intestinal walls to absorb nutrients, and/or of the walls of the colon to absorb liquid. It may also be due to excessive action of the intestine in terms of peristalsis, the squeezing of the intestine to move matter through.
Diarrhea Treatment
Acute diarrhea usually goes away on its own in a day or two. Often, people will use OTC remedies for diarrhea and stomach pain, such as Immodium or Pepto-Bismol.
If you have been experiencing persistent diarrhea and seek medical advice, a doctor will perform tests to figure out what is causing the diarrhea, and will offer electrolyte fluids to help with dehydration. Blood tests or a stool test will show if the diarrhea is due to a bacterial infection or parasitic infection.
If chronic diarrhea is determined to be related to a medication you are already taking, then that may need to be adjusted.
Discovery of IBS or an IBD usually involves more diagnostic testing, including a colonoscopy and/or endoscopy, to see if there is inflammation or blockage in the GI tract.
Medical treatment for IBS may involve being offered antispasmodic medications that relax the intestinal walls and slow down the movement of the bowels and can help relieve stomach cramps and abdominal cramping. Dietary changes and behavioral therapy may be recommended.


Pharmacological treatment for IBDs like colitis and Crohn's usually involves taking a combination of anti-inflammatories and immunosuppressants, to reduce inflammation in the gut and to block the inappropriate autoimmune responses that are triggering the inflammation. Unfortunately, steroids and medications like Xeljanz can cause other side effects and health problems. 
Medical treatment for chronic diarrhea may help relieve symptoms and reduce the frequency of bouts of diarrhea, but it does not necessarily address the underlying causes of diarrhea. 
Acupuncture and TCM offer an effective alternative treatment for diarrhea that is more suited to each patient's individual situation.
Can Acupuncture Help Diarrhea?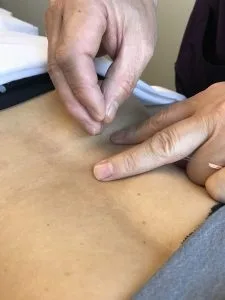 Chronic diarrhea, according to TCM theory, is usually considered to be related to the health of the spleen. In TCM, the organ systems all interact harmoniously, unless there is imbalance. The imbalance of one organ system may throw off other systems, leading to various symptoms. 
In TCM, the spleen is responsible for breaking down the nutrients from food and converting them into energy. If the spleen is not functioning properly, watery stool is often the result. Diarrhea, stomach pain, and other symptoms may differ from person to person, depending on how the spleen is interacting with the liver, stomach, or kidneys.
Common Chinese Medicine diagnosis patterns for chronic diarrhea include:


Spleen Deficiency with Liver Qi stagnation: mucus in the stool, abdominal pain, cramping, gassiness, bloated stomach, irritability, and feelings of depression 
Spleen Deficiency with Stomach deficiency: watery stools, poor appetite, feeling full quickly, stomach distended after eating, pallor, and fatigue
Spleen Deficiency with Kidney Deficiency: diarrhea in the morning, partially digested food in the stool, abdominal pain, lower back pain, knee pain, feeling cold
Acupuncture treatment for diarrhea, which may include moxibustion and herbs, aims to support the health of the spleen and other organs. Acupuncture has been shown to help relieve diarrhea and constipation related to IBS. Acupuncture treatment can also help with reducing stress and anxiety, which are common triggers for IBS symptoms.
Acupuncture can also help with diarrhea due to IBDs like ulcerative colitis and Crohn's disease by reducing inflammation and helping to balance immune responses. TCM treatment for Crohn's disease or colitis, incorporating nutrition and herbal supplements, can help improve the gut biome and strengthen the lining of the intestinal walls.


Acupuncture for Diarrhea Near Me, Los Angeles, West L.A., and Santa Monica
TCM treatment with an experienced acupuncturist near me can be very beneficial for anyone dealing with ongoing gastrointestinal distress. Both adults and children can find relief from diarrhea, constipation, stomach cramps, bloating, and abdominal pain related to conditions like IBS, IBDs, or celiac disease through acupuncture and herbs. At Art of Wellness, we have over 30 years of experience helping people with gastric disorders of all kinds.


*This article is for education from the perspective of Traditional Chinese Medicine only. The education provided by this article is not approved by FDA to diagnose, prevent, treat and cure human diseases. It should not stop you from consulting with your physician for your medical conditions. Traditional Chinese Medicine is based on Qi, which is an invisible force that usually cannot be observed by modern science. Because science focuses on testing ideas about the natural world with evidence obtained through observation, these aspects of acupuncture can't be studied by science. Therefore acupuncture and Chinese herbs are often not supported by double-blind, randomized trials, and they are considered alternative medicine therapies in the United States.