By Qineng Tan, L.Ac., Ph.D & Xiaomei Cai, L.Ac., Ph.D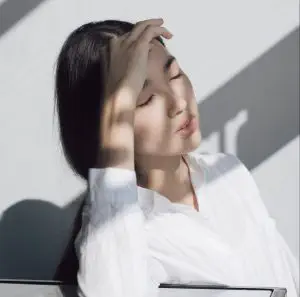 Tired, weak, and pale? These can be symptoms of Anemia. Whether anemia is due to deficiency of iron, or inherited, as with sickle cell anemia or thalassemia, TCM and acupuncture can provide an alternative or adjunct anemia treatment.
Anemia (sometimes spelled 'anaemia') is a broad term referring to blood disorders that cause people to either not have enough red blood cells, or to have red blood cells that don't function properly. Red blood cells are made by the bone marrow, using iron, folic acid, and vitamin B12 as building blocks.
Red blood cells carry hemoglobin to organs and tissues throughout the body. Hemoglobin is a protein that contains iron. Hemoglobin picks up oxygen from the lungs and carries it to the rest of the body. If this process is disrupted, then cells in the body don't get the oxygen they need.
Top 5 Types of Anemia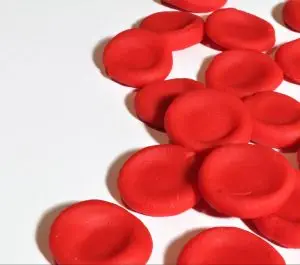 There are many different types of anemia. Some are genetically inherited. Others may manifest due to conditions like pregnancy, an injury, an illness like mononucleosis, or nutritional deficiencies. Some types of anemia are related to autoimmune disorders, such as lupus, Crohn's, or Celiac disease. Anemia can also be caused by blood loss due to an accident or surgery, or internal bleeding. The most common types of anemia include:
Sickle cell anemia

Pernicious anemia

Iron deficiency anemia

Thalassemia

Aplastic anemia
Sickle cell disease is an inherited condition in which some red blood cells form in an unusual shape, like a sickle or crescent. These cells have a harder time moving through the blood vessels, so blood flow can become slow or blocked.
Thalassemia is also inherited. With this condition, the body does not make enough hemoglobin.
Iron deficiency anemia occurs when a person doesn't have enough iron to nourish their red blood cells, so they have low hemoglobin levels. This type of anemia can happen due to a loss of blood, or because a person's digestive system isn't absorbing enough iron from their food. Sometimes people develop this type of anemia during pregnancy, because a lot of iron is going to the growing fetus.
Low levels of Vitamin B12 and/or folate can also cause anemia. Pernicious anemia is a type of autoimmune disorder in which the digestive tract cannot properly absorb vitamin B-12 because immune cells are attacking the lining of the stomach. Megaloblastic anemia is another kind of anemia, where the red blood cells are too large, that happens due to a B12 deficiency, or lack of folate.
People can also develop a form of pernicious anemia after having a gastric bypass or other surgery in which a part of the stomach or small intestine is removed. This inhibits their ability to absorb nutrients during digestion.
Aplastic anemia occurs when the bone marrow cannot produce enough blood cells. Aplastic anemia is rare, but it may happen when a person has gone through chemotherapy or radiation treatment, had a reaction to some toxin or medication, or after a viral infection.
Aplastic anemia can also manifest as an autoimmune disorder, in which the immune system attacks the bone tissue. Fanconi anemia is a genetic condition that also affects the bone marrow's ability to make red blood cells.
Top 10 Anemia Symptoms
What are the signs that you are anemic? Pallor, or pale skin, weakness and fatigue, dizziness, and headaches are some of the most well-known iron deficiency symptoms. 
Other signs of anemia include:
Fatigue, feeling tired all the time

Muscle weakness

Markedly pale skin, pallor, or yellow skin 

Shortness of breath, rapid breathing

Changes in stool

Dizziness, light-headed
Palpitations, rapid heart rate

Low blood pressure

Feelings of irritability, anger, frustration, depression, anxiety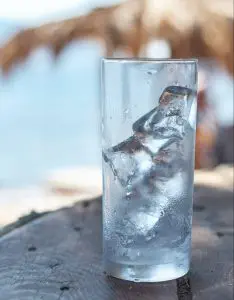 Other signs of low iron can include:
bruising easily

pounding or "whooshing" in the ears 

cravings for ice or clay

brittle nails

hair loss

sore tongue
If anemia worsens, low iron symptoms or low hemoglobin symptoms could include: 
fainting, passing out 

whites of the eyes look blue 

chest pain 
Treatment for Anemia
Doctors will usually order a CBC test first to check for anemia. This can reveal how many red blood cells you have, and the shape of the cells. Tests can also show B12 and iron levels.
Iron supplements and high iron foods will be recommended. In more severe cases, iron may be supplied intravenously, or with a blood transfusion. Vitamin B12 shots or supplementation of folic acid and Vitamin C may also be recommended.
Genetic types of anemia like sickle cell disease and thalassemia may be treated with a bone marrow transplant.
Autoimmune related anemia, like aplastic anemia, is usually treated with blood transfusions,  immunosuppressant medications and steroids, and ultimately, bone marrow transplant, or stem cell transplant.
Anemia is, for the most part, considered a chronic illness that can be managed with additional iron and other nutrients. TCM allows us to look more deeply at the root causes of anemia, and to help increase iron absorption by addressing deficiencies affecting the digestive tract.
Can Acupuncture Help Anemia?
In TCM, we see many conditions as occurring due to a deficiency of Qi (vital energy) and/or blood. Blood deficiency can be the result of excessive blood loss, as after an injury, or due to heavy menstrual bleeding, as when a person has uterine fibroids. It can also happen because the organ systems are not able to perform their roles in the production of blood. Blood stasis, which occurs when blood is not being moved or replaced properly, can also be a factor.
In TCM theory, blood is considered to be governed by the heart, stored in the liver, and produced by the spleen. TCM differentiates different patterns of blood deficiency according to which organ systems seem to be affected:
Heart blood deficiency: restlessness, difficulty concentrating, memory problems, heart palpitations

Spleen blood deficiency: weight loss, lack of appetite, mental fatigue

Liver blood deficiency: irritability, dry, brittle nails, spasms
Acupuncture treatment for anemia may involve, then, using specific acupoints to help strengthen the Qi of the liver, stomach, and/or spleen.
The root cause of anemia is that the digestive tract is not able to absorb nutrients adequately. Acupuncture has been shown in studies to help increase iron absorption in the intestinal tract. In laboratory studies, acupuncture treatment was seen to increase levels of serum ferritin, a protein that carries iron in the blood.

Chinese herbal supplements for anemia can help to remove blood stasis, strengthen the spleen and heart, and provide nourishment for the production of blood cells.
One study showed that TCM herbs helped reduce mortality risk when used as an adjunct or alternative to medical therapies in patients with aplastic anemia.
Acupuncture Near Me for Anemia in Los Angeles and Santa Monica
Anemia can have an impact not only on your energy and physical well-being, but your mental health, as well. TCM treatment for anemia involves a combination of acupuncture, herbs, and nutrition that can help strengthen the process of blood production and transportation throughout the body, while also helping to relieve symptoms like dizziness, fatigue, headaches, and irregular heartbeat. The acupuncturists at Art of Wellness have over 30 years of experience helping patients overcome chronic conditions like anemia.
*This article is for education from the perspective of Traditional Chinese Medicine only. The education provided by this article is not approved by FDA to diagnose, prevent, treat and cure human diseases. It should not stop you from consulting with your physician for your medical conditions. Traditional Chinese Medicine is based on Qi, which is an invisible force that usually cannot be observed by modern science. Because science focuses on testing ideas about the natural world with evidence obtained through observation, these aspects of acupuncture can't be studied by science. Therefore acupuncture and Chinese herbs are often not supported by double-blind, randomized trials, and they are considered alternative medicine therapies in the United States.