By Qineng Tan, L.Ac., Ph.D. & Xiaomei Cai, L.Ac., Ph.D.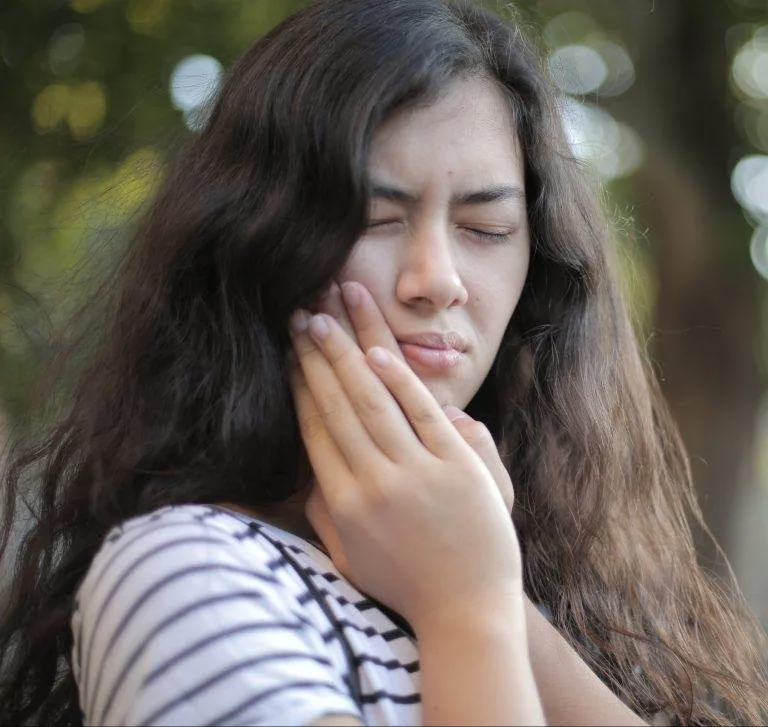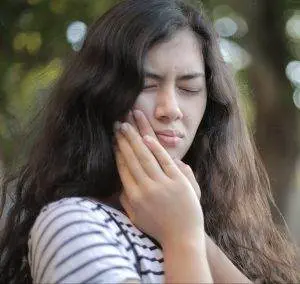 Sudden, sharp, shooting pain in the cheek or jaw that feels like an electric shock? Intense facial pain that lasts for a few seconds or a few minutes, and then goes away? This could be a sign of Trigeminal Neuralgia, a type of nerve pain or neuropathy that affects the nerves in the face. TCM and acupuncture provide a safe, effective trigeminal neuralgia treatment to relieve pain.
Trigeminal neuralgia is a chronic pain disorder associated with the trigeminal nerve, which branches out across the face along each eye, cheek, and the upper and lower jaws. It communicates signals from the face to the brain related to pressure and temperature, and is also involved with the motor action of chewing.
Neuropathy is a general term that refers to any kind of nerve damage or dysfunction that leads to sensations of pain, tingling, or numbness. When there is something wrong with the trigeminal nerve–maybe compression, a lesion on the nerve, or some other problem–then even a light touch, or eating something hot or cold, can cause a very intense pain signal. Trigeminal neuralgia is sometimes called tic douloureux, meaning "painful tic," because the jolt of pain causes people to wince or grimace. Sometimes people think the pain they're feeling is dental pain.
The pain of trigeminal neuralgia is often described in terms like: stabbing, burning, and excruciating pain. Sometimes people say it feels like a sudden electric shock. This pain may last only a few seconds, or a few minutes, or it can come and go over the course of hours or days. 
Occipital neuralgia is a similar condition, in which the pain is in the back of the head and upper part of the neck. This occurs when the occipital nerves are irritated.
Trigeminal neuralgia pain often flares up on just one side of the face, sometimes isolated to one area. Pain may be around or behind the eye, across the cheek, along the jaw, or inside the mouth. Doctors categorize trigeminal neuralgia into 2 types:
Type 1 – Typical – facial pain occurs in sporadic, sudden bursts which may last seconds or minutes, or come and go over the course of a few hours. There are periods of times between episodes when there is no pain.

Types 2 – Atypical – pain in face is constant, with aching, burning sensations present over a widespread area.
Trigeminal neuropathy is similar in some ways to other cranial neuropathy conditions like Bell's Palsy. In the case of Bell's palsy, lack of blood flow to the 7th cranial nerve causes a temporary paralysis of the facial muscles and one side of the face to droop. Bell's Palsy usually goes away after a while, but Trigeminal neuropathy tends to become a chronic condition that gets worse as time goes on.
Acupuncture and TCM are an excellent way to help relieve pain and dysfunction due to all types of neuropathies, including Bell's Palsy, peripheral neuropathy, sciatica/sciatic nerve pain, piriformis syndrome, radiculopathy (pinched nerve) that can cause neck pain, thoracic or low back pain, or shoulder pain, occipital neuralgia, Morton's neuroma, and carpal tunnel syndrome.
Acupuncture treatment can help not only to relieve pain caused by nerve disorders, but can actually help to repair damaged nerves, regenerate nerve tissues, and facilitate better communication throughout the nervous system.
Top 10 Trigeminal Neuralgia Triggers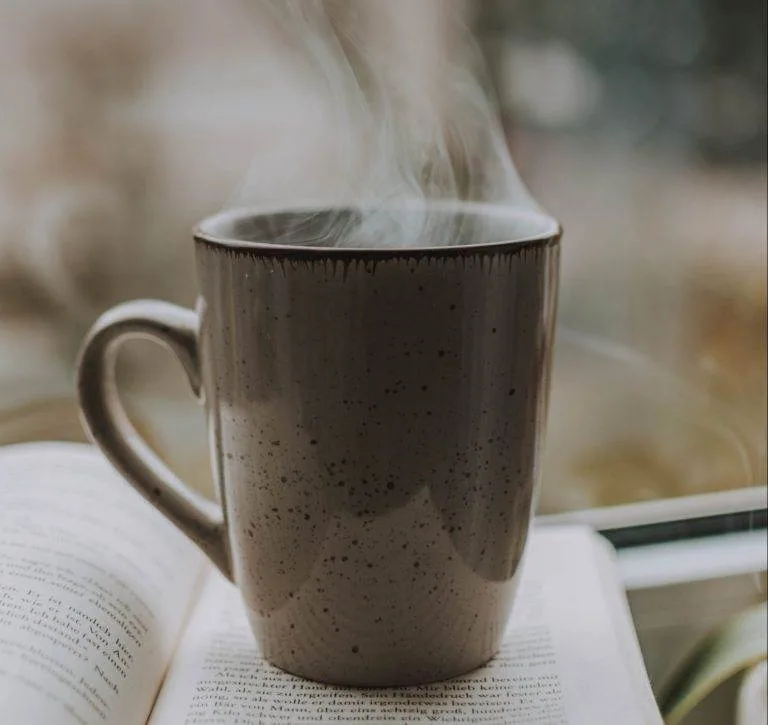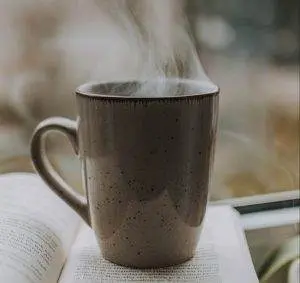 Trigeminal neuralgia pain can occur spontaneously for no apparent reason, but it is often triggered by some sort of touch, movement, or other stimulus. Some common triggers of trigeminal neuralgia pain include:
Brushing your teeth

Eating or drinking something hot, cold, or spicy

Touching your face, leaning your face on your hand

Shaving facial hair

Putting on makeup

Washing your face

Talking

Smiling, laughing

A breeze blowing in your face, wind in your face

Vibrations from being in a car or airplane, etc.
While the nerve pain caused by trigeminal neuralgia is not life-threatening, and doesn't really affect your ability to move your face, that doesn't mean that it doesn't have an impact on your life. Never knowing when you might suddenly experience severe pain is debilitating. Many people with this type of neuropathy pain can fall into a depression and even begin to experience suicidal thoughts because the thought of having to live with this kind of pain forever is scary.
What Causes Trigeminal Neuralgia?
Trigeminal neuralgia tends to occur more frequently in women, and in people who are over 50.  While the exact cause is not always apparent, it usually has to do with a blood vessel creating extra pressure somewhere along the nerve. Sometimes it can be due to a head injury or a tumor in the brain. Multiple sclerosis (MS) can sometimes contribute to trigeminal neuralgia. Sometimes people develop trigeminal neuralgia after a dental procedure.
Trigeminal Neuralgia Treatment Medications
The medications most commonly prescribed for people suffering from trigeminal neuralgia are a class of drugs called anticonvulsants. These medications were originally intended to be used to treat seizures and epilepsy, but they have been found to help some people with neuropathy pain, too. Medicines like Neurontin and Topamax can help disrupt the nerve signals that are causing the pain.
The side effects of these medications can include dizziness, trouble concentrating or remembering things, drowsiness, headaches, vision problems, and nausea.
If a patient has not found relief from trigeminal neuralgia nerve pain with medication, then surgery may be attempted. Doctors may drill into the skull to expose the trigeminal nerve and try to remove blood vessels that may be pressing against the nerve. This is called microvascular decompression (MVD), and is an invasive operation that carries risks and requires a few weeks of recovery time. Not everyone gets pain relief from this procedure, in which case, other options may be tried.
Gamma knife radiosurgery and Radiofrequency lesioning are less invasive procedures that involve applying radiation or heat from an electrode to the trigeminal nerve. The idea is to purposely damage the nerve in order to stop the pain signals. In some cases, this can lead to numbness, or loss of sensation in the face. For some patients, the pain comes back in a matter of years, in which case the surgery can be repeated.
Acupuncture offers an alternative treatment that can relieve pain from trigeminal neuralgia without side effects or risk of permanent nerve damage.
Can Acupuncture Help Trigeminal Neuralgia?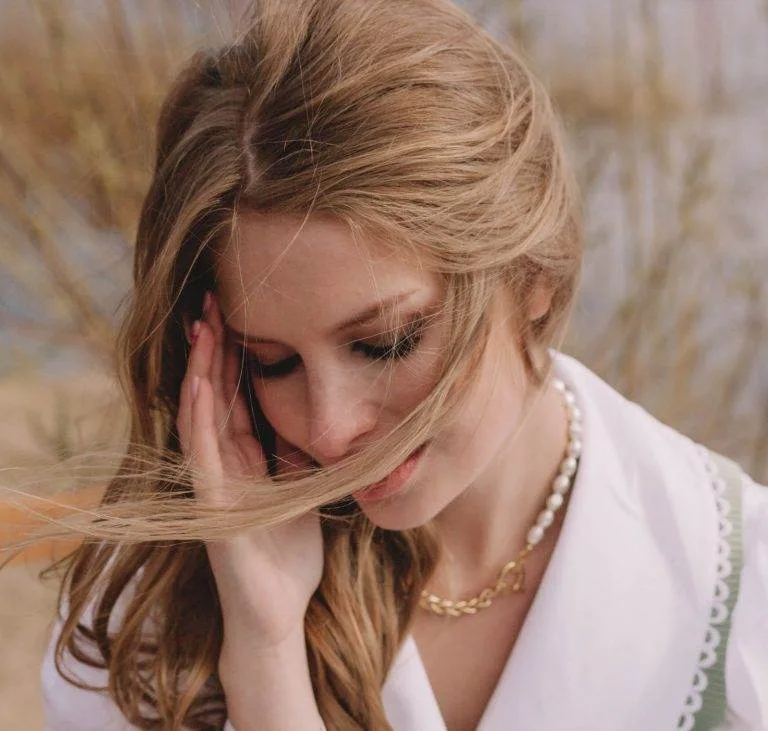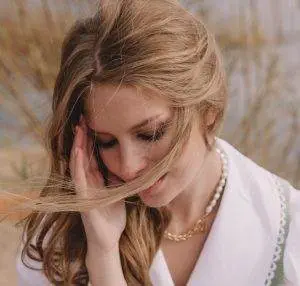 According to the TCM view, different people can suffer from the same type of pain condition or disease but have different underlying problems that are the root cause of the pain. When treating individual patients, an acupuncture practitioner first listens carefully and observes all of a person's symptoms to determine what kind of internal pathogens or imbalances may be contributing to the pain disorder.
In the case of trigeminal neuralgia, the cause may be related to a blockage in the stomach meridian, which extends into the same facial areas as the trigeminal nerve does. As with other neurological conditions (like Bell's Palsy and Parkinson's disease), this blockage may be related to an invasion of wind, either hot or cold, that affects the flow of Qi through the face and head.
In addition to acupuncture treatment, Chinese herbs can help strengthen Qi and help with the rejuvenation of nerve cells. It is also important for a person struggling with trigeminal neuralgia to be cautious of eating or drinking anything that is too hot or too cold. It is also advised that you avoid spicy foods, caffeine, sugar, and processed foods.
Acupuncture works as a natural analgesic to relieve pain, affecting the way that nerve cells transmit pain signals and activating the opioid receptors in the brain.
A case study of a woman who had suffered from trigeminal neuralgia pain for 25 years found that after six weeks of acupuncture treatment, she was free of pain, and was still free of pain six months later.
A review of studies related to trigeminal neuralgia treatments concluded that acupuncture was more effective for pain management of trigeminal neuralgia than medication or surgery, and had fewer adverse effects than either of the other solutions. Over a five year period, acupuncture treatment also cost significantly less money than other treatments.
A study that compared patients who had had trigeminal neuralgia symptoms for an average of 10 years. Half were treated with acupuncture and the other half treated with the anticonvulsant medication Carbamazepine. The acupuncture group reported a higher percentage of effective pain reduction; 95% of the patients found relief, with 30 out of 40 people reporting that their pain was totally resolved.
One study of a dozen patients treated with acupuncture found that all of the participants had reduced pain, to the point that they no longer needed to take medications for trigeminal neuralgia.
Acupuncture Near Me for Trigeminal Neuralgia in the Los Angeles Area
Trigeminal neuralgia can have a serious impact on a person's quality of life. The pain of this nerve condition can be so extreme that it inspires fear and depression. The standard medical treatments for trigeminal neuralgia don't work for everyone, and they can come with significant negative side effects. If you or someone you love is suffering from facial pain, please do not hesitate to reach out to us at Art of Wellness Acupuncture. Drs. Tan and Cai have been serving the Westside and Santa Monica since 1995, with expertise in TCM and integrative medicine.
*This article is for education from the perspective of Traditional Chinese Medicine only. The education provided by this article is not approved by FDA to diagnose, prevent, treat and cure human diseases. It should not stop you from consulting with your physician for your medical conditions. Traditional Chinese Medicine is based on Qi, which is an invisible force that usually cannot be observed by modern science. Because science focuses on testing ideas about the natural world with evidence obtained through observation, these aspects of acupuncture can't be studied by science. Therefore acupuncture and Chinese herbs are often not supported by double-blind, randomized trials, and they are considered alternative medicine therapies in the United States.