By Qineng Tan, L.Ac., Ph.D. & Xiaomei Cai, L.Ac., Ph.D.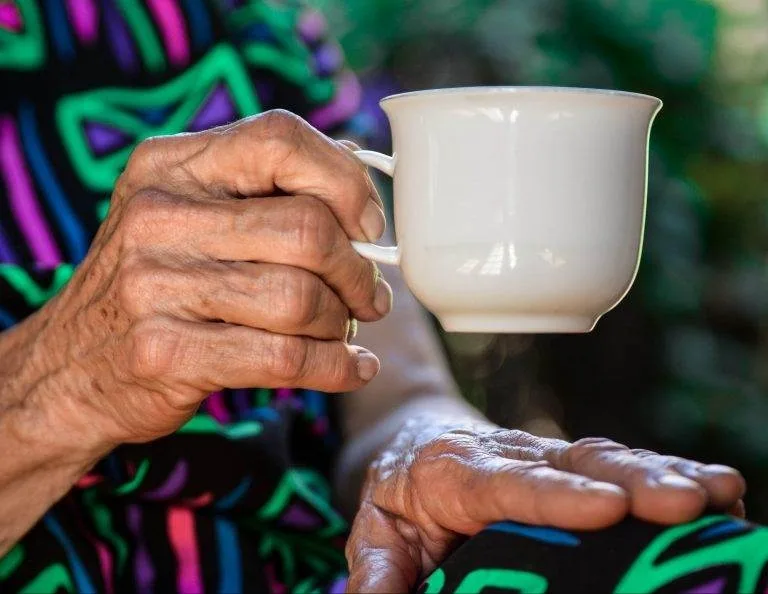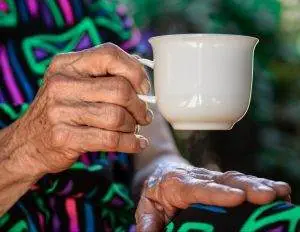 Hand tremor or shaky hands, stiffness in limbs, trouble walking, or problems with balance? These may be signs of Parkinson's Disease (PD). Parkinsons is a progressive neurological disorder that primarily affects the brain cells that produce dopamine. Integrative care with acupuncture treatment may help relieve symptoms of Parkinson's disease better than conventional treatments alone.
Parkinson's disease is a neurological disorder that causes damage and dysfunction in brain cells, so that communications between the brain and the body don't work the way they usually do. Sometimes a range of symptoms similar to those experienced by people with Parkinson's occurs due to small strokes that affect the blood supply to the brain. This condition is called vascular parkinsonism.
More than ten million people are currently living with Parkinson's disease worldwide. The chances of having PD increase with age, and men are more likely to have Parkinson's than women. Early onset Parkinson's can occur in people under 50. While it is often considered a movement disorder that causes hand tremors and other problems with mobility, Parkinson's disease can cause less obvious symptoms, too.
Parkinson's disease causes both "motor" and "non-motor symptoms;" the motor symptoms include physical problems like trembling hands or hand shaking, stiffness in the arms and legs, and trouble with balance when walking. The non-motor symptoms may include cognitive problems with memory, foggy-headedness, and trouble sleeping. It might even seem like a person's personality and social behavior change, because they have trouble speaking and making their usual facial expressions.
Neurological diseases like Parkinson's can slow the production of chemicals usually produced by the nervous system, including both dopamine and norepinephrine, a chemical that constricts blood vessels to raise blood pressure. It may be this lack of norepinephrine that causes some of the symptoms of Parkinson's, such as low blood pressure, digestive problems, and fatigue.
Parkinson's is a progressive disease, which means that people with PD go through stages as the condition affects more and more brain cells. In the early stages, the motor symptoms are mild and may only occur on one side of the body. In the later stages, a person may not be able to perform basic daily activities like getting dressed, eating, or walking without assistance.
What causes Parkinson's disease? Medical science does not currently have an answer for why the brain cells become damaged or die in people with Parkinson's. Scientists have observed that patients with Parkinson's often have unusual clumps of a protein (alpha-synuclein) in their brain cells; these are called "lewy bodies" (lewy body parkinsons). These may be causing mutations in the cells that impair their ability to produce dopamine and other neurochemicals. Genetics, aging, and toxins in the environment or diet may all play a role in the development of Parkinson's.
Conventional treatment for Parkinson's involves finding a combination of medications that may help to reduce tremors and stiffness, and the myriad other symptoms a person with PD may experience. TCM offers an effective and safe adjunctive Parkinson's treatment. Acupuncture treatment is widely accepted as a way to help relieve pain and nausea related to all types of diseases. TCM treatment can also have a positive effect on neurochemical activity, increase dopamine levels, help improve motor function and gait, and relieve fatigue.
Top 10 Symptoms of Parkinson's Disease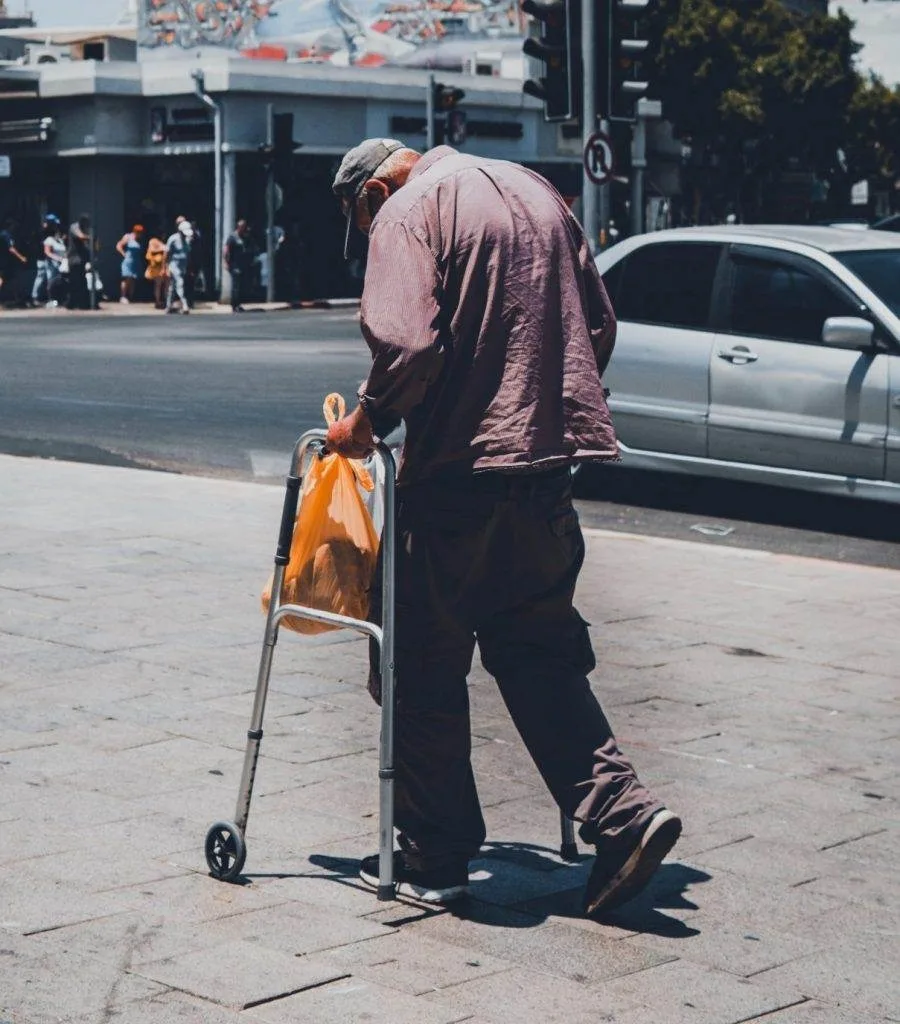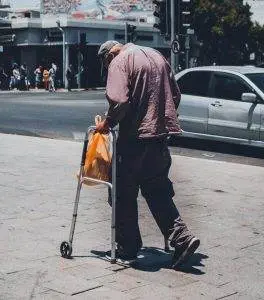 The early signs of Parkinson's are generally related to movements of the body, like feeling stiff when getting up or mild hand tremors. People may not realize that other symptoms, like low blood pressure and dizziness, are also related to early stage Parkinson's. The most common symptoms of Parkinson's disease include: 
Tremor – a small, involuntary shaking movement occurs most often in the hands, but can also be in a finger or thumb, or the chin. Sometimes called static tremor or resting tremor.

Trouble moving or walking – limbs may feel stiff or rigid, there may be hip pain or shoulder pain. Most noticeably, the arms may not swing naturally when a person walks, or a person may shuffle, feeling it is hard to lift their feet off the floor. Movements that have been automatic for one's whole life become challenging. 
Dizziness – fainting or feeling dizzy when you get up from sitting or lying down. This happens due to a sudden drop in blood pressure called orthostatic hypotension. A general feeling of weakness, feeling lightheaded, foggy headed, headache, blurred vision, and difficulty thinking or concentrating, and memory problems.

Change in handwriting – this symptom is called micrographia, and it refers to a noticeable difference in a person's writing, as they make smaller letters and the words are crowded closer together.

Loss of smell, loss of taste, loss of appetite – many people with Parkinson's develop an inability to smell in the early stage of the disease, known as olfactory loss. This can also affect a person's ability to taste foods, which can lead to loss of appetite. Some medical theories suggest that Parkinson's may begin in the olfactory region of the brain.

Disturbed sleep, sleep disorder – sleep problems might simply be trouble falling asleep or trouble staying asleep, but they may also involve a lot of movement, or "tossing and turning," or even talking in your sleep, crying out or yelling due to vivid dreams. Restless leg syndrome, when the limbs jerk, or leg cramps, may also be caused by Parkinson's.
Constipation, nausea, or trouble swallowing – cell damage in the gut may actually be one of the first symptoms of Parkinson's, causing gastrointestinal problems due to slower movements of the smooth muscles of the digestive tract. Feeling nauseous or having a bloated stomach happens when the contents of the stomach empty too slowly into the intestine.

Changes in the voice – people may notice that your voice sounds hoarse, weaker or more quiet than usual. This can be due to both motor and non-motor problems of PD, related to difficulty swallowing, sore throat due to heartburn, sensation of choking or food stuck in throat. It is also related to cognitive difficulties that make it harder to think of words, causing slow speech, or in other cases, talking too fast to be understood. Sometimes it may seem that a person with Parkinson's doesn't feel like talking much.

Changes in facial expression – called "facial masking," some people with Parkinson's will find people asking them if they are upset because the expression on their face looks very serious, sad or angry, or they appear to be staring. This happens because of decreased motor function of the muscles of the face.

Changes in posture – people with Parkinson's may begin to hunch over while sitting, with shoulders hunched forward, or assuming a "stooped" posture while standing or walking. Again, this is due to a lack of communication between the brain and the muscles. This hunched posture can affect deep breathing, and increase the risk of falls.
Parkinson's symptoms are complex, and vary widely from person to person. People with Parkinson's are often subject to feelings of depression and anxiety, as well. Treatment for Parkinson's symptoms requires a multipronged approach that addresses each individual patient's physical, emotional, and mental health.
Medical Parkinson's Treatment
When treating Parkinson's, doctors will often try various combinations of drug therapy, some of which aim to replace dopamine, to help relieve tremors and other motor symptoms of PD. Levodopa/Carbidopa (or Sinemet) is a combination medication that creates a controlled release of dopamine. This can help to alleviate some symptoms, but the symptoms return when the medication is not in the bloodstream. Unfortunately, this medication can cause side effects like nausea and vomiting, and people will often need to take larger doses to get the same effect as the disease progresses. Long-term use sometimes causes dyskinesia, or involuntary movements of the limbs. Doctors may then prescribe another medication, such as Amantadine or Gocovri, to help mitigate these effects, or to help stave off motor symptoms during "off" times when the dopamine-replacing drugs wear off.
Patients with Parkinson's will often be given other medications to help with problems like constipation, high blood pressure, sleep problems, pain, and depression. TCM and acupuncture offer a holistic way to treat many of the symptoms of Parkinson's at the same time, without so many drugs and their potential side effects.
How Can Acupuncture Help Parkinson's?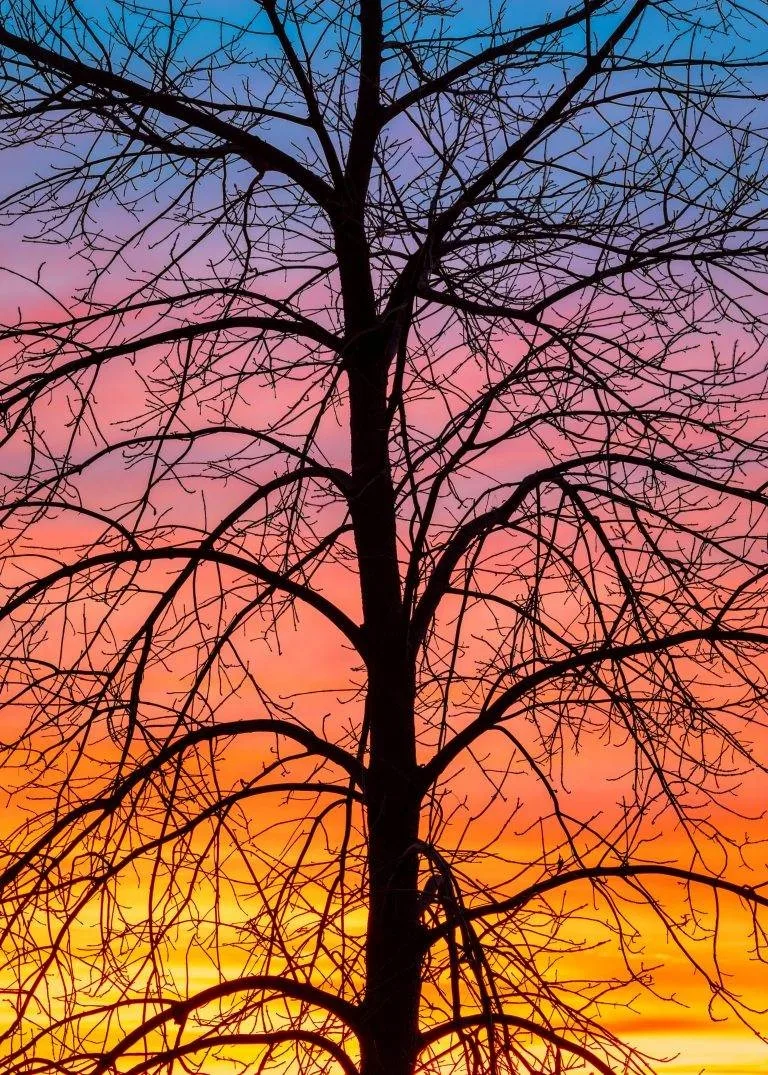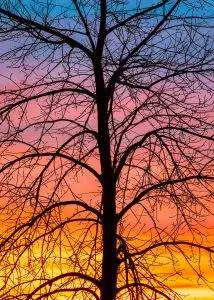 Part of TCM theory involves the concept of Ben and Biao, or "Root and Branch." We observe that the expression of illness in the body is like the system of roots and branches of a tree. The branches show us the outward symptoms, while the root of the disease is hidden deeper under the surface, where we can't see it. In order to treat the symptoms of any illness, we study the branches to find out where the problem originates, then we go to the root of the problem to solve it. We do this with a combination of acupuncture, herbs, and other modalities like moxibustion, cupping, and tuina massage. These TCM treatments allow us to address problems in the organ systems of the body, where lie the roots of illness, while at the same time, helping to relieve the pains and uncomfortable symptoms occurring in the branches.
Parkinson's disease is considered by TCM philosophy to occur due to deficiencies in the root, which cause excess in the branches. Deficiency of the kidney, liver, spleen, blood and Qi (root problems) contribute to heat, phlegm, stasis, and wind in the limbs (branches). Tremors in the hands, and changes in facial expressions and movements are caused by Wind and Phlegm. According to TCM, Wind causes problems, often in the upper body, that come and go, such as stiffness, spasms, facial tics, and shaking of the limbs–like the wind shaking the branches of a tree. Wind can also cause symptoms like ringing in the ears (tinnitus), sudden headaches, and hives. Phlegm, which blocks the energy channels of the body, disrupts the smooth flow of blood and Qi to the limbs, creating a sense of stiffness, heaviness in the limbs, resistance to moving or speaking, staring, heavy feeling in the chest, and lack of coordination.
Acupuncture treatment for Parkinson's disease, then, focuses on clearing heat, wind, and phlegm, strengthening and nourishing the blood, and getting the Qi moving smoothly again.
When we use acupuncture and herbs to help Parkinson's, we see changes occurring in the neurochemical activity of the brain.
One study looked at the changes in neural response in the brain immediately after acupuncture treatment. This study concluded that after 8 weeks of treatment, patients with Parkinson's showed significant improvement in brain function.
Another clinical study showed that acupuncture helped to increase levels of Tyrosine hydroxylase, a brain chemical involved in the production of dopamine.
TCM herbal formulas have also been clinically demonstrated to help relieve Parkinson's symptoms like speech problems, tremors, and gait disturbances.
Research has shown that using TCM herbs to treat Parkinson's is a safe and effective adjunctive therapy to conventional medical treatment.
Acupuncture Near Me for Parkinson's Disease Santa Monica Westside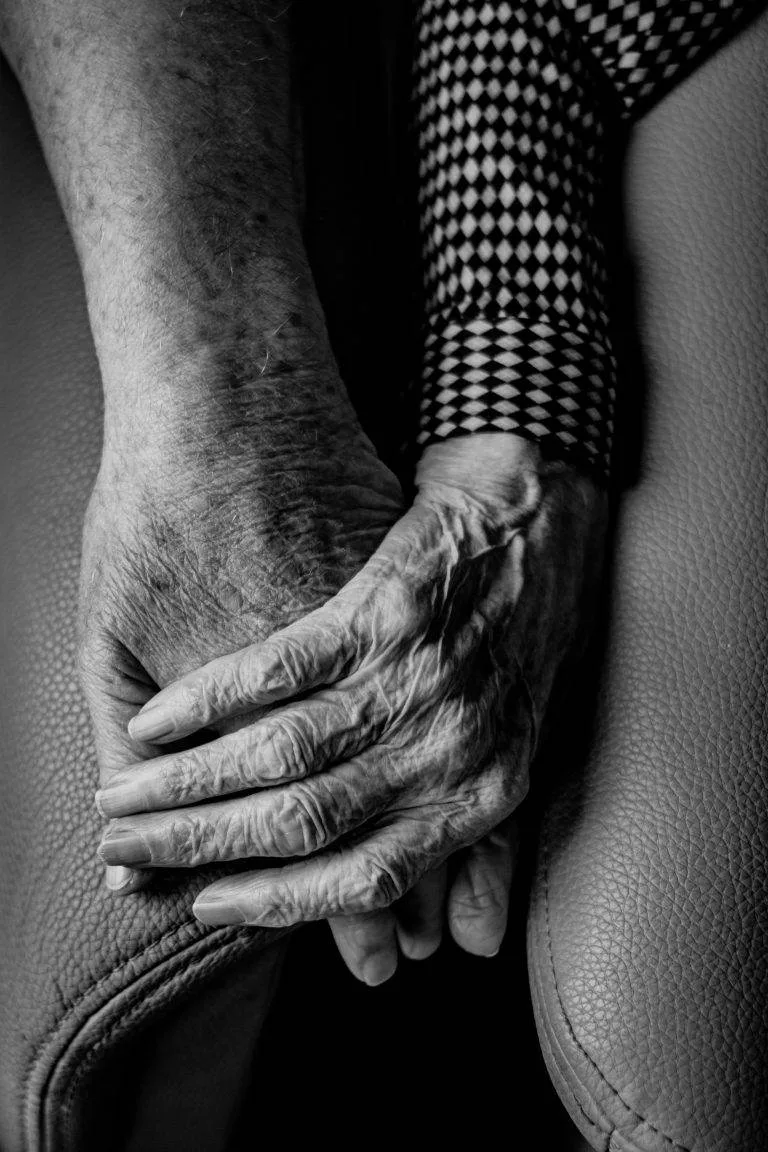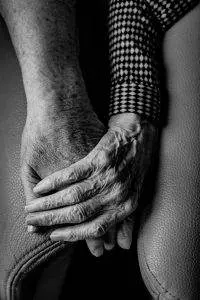 The goal of treatment for Parkinson's is to slow down the progression of the disease and do what we can to maintain mobility and cognitive function. The sooner we begin treating Parkinson's disease with acupuncture and TCM methods, the better chance we have to limit the effects of the disease and help patients stay active. If you or someone you love has Parkinson's, consider adding a TCM doctor to your health care team. Integrative treatment for Parkinson's with acupuncture and herbs can help treat Parkinson's naturally.
*This article is for education from the perspective of Traditional Chinese Medicine only. The education provided by this article is not approved by FDA to diagnose, prevent, treat and cure human diseases. It should not stop you from consulting with your physician for your medical conditions. Traditional Chinese Medicine is based on Qi, which is an invisible force that usually cannot be observed by modern science. Because science focuses on testing ideas about the natural world with evidence obtained through observation, these aspects of acupuncture can't be studied by science. Therefore acupuncture and Chinese herbs are often not supported by double-blind, randomized trials, and they are considered alternative medicine therapies in the United States.