By Qineng Tan, L.Ac., Ph.D., and Xiaomei Cai, L.Ac., Ph.D.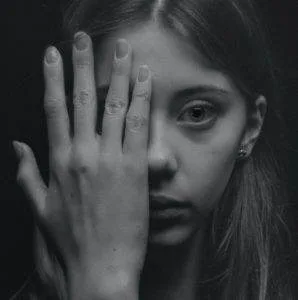 Help, I can't move half my face! A drooping face is sometimes a sign of stroke, but more often facial droop is caused by Bell's palsy. Bell's palsy is a kind of neuropathy that affects the facial muscles, causing weakness or paralysis. Acupuncture and TCM offer a safe and effective method of treatment to help resolve Bell's palsy.
Also known as idiopathic facial paralysis, Bell's palsy comes on suddenly and worsens over the course of a day or two, often resulting in the face drooping on one side. Bell's palsy is related to a lack of blood flow (ischemia) to the 7th cranial nerve, which may be caused by inflammation or compression. Conventional modern medicine has not fully explained what causes Bell's palsy, but it is believed to be at least sometimes due to recent infections and/or immune responses that create inflammation in this area of the head.
Bell's palsy affects about 40,000 people in the U.S. each year, men and women alike. People with upper respiratory problems and diabetes have a higher risk for Bell's palsy–both conditions which can create inflammation in the cranial nerves–but it really can happen to anyone at any age.
Bell's palsy generally resolves itself over time, which could take anywhere from a few weeks to several months. Sometimes people are left with permanent damage, though, and may have some facial weakness for the rest of their lives. Often doctors will recommend Prednisone steroid treatment as a way to help speed recovery. The TCM approach to treating Bell's palsy with acupuncture and herbs can be helpful as either an adjunct to conventional treatment, or an alternative for those who wish to avoid steroids.
What Causes Bell's Palsy?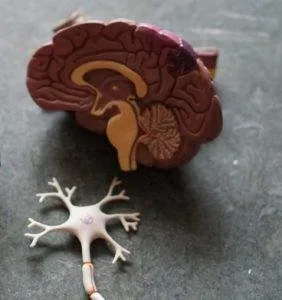 Bell's palsy occurs due to a compromisation of the 7th cranial nerve, also known as "CN7" or the "facial nerve," which originates in the center of the skull and has five branches that extend out into all of the areas of the face: around the eyes, nose, mouth, and chin. This nerve controls communications between the brain and the facial muscles, including the tongue, and therefore controls our ability to make facial expressions, as well as being involved in tasting, chewing, and breathing. When tissues surrounding CN7 become inflamed, perhaps due to a lingering infection, it may lose some or all of its functionality due to a lack of blood flow. Viral infections that can cause swelling, or edema, in the parts of the head that affect the facial nerve include:
Herpes zoster

Herpes simplex

Adenovirus

Cytomegalovirus

Mumps

Rubella

Influenza
Diabetes, Lyme Disease, and the inflammatory disorder Sarcoidosis can also cause the sort of swelling and compression that lead to facial nerve palsy. Scientists believe that Bell's palsy is caused in part by neurodegeneration, or damage to neurons, somewhat similar to ALS. TCM and acupuncture have been shown in clinical research to help regenerate neurons and promote the repair, growth and development of new nerve cells.
Top 10 Signs and Symptoms of Bell's Palsy
In Bell's Palsy, inflammation of the 7th cranial nerve causes a loss of muscle control in part of the face. If this happens to you or someone you know, first review the FAST Stroke test guidelines, to quickly assess whether or not the facial paralysis may be due to a stroke. If no other signs of stroke are present, consider whether there are signs of Bell's palsy:
Facial weakness or facial paralysis, affecting part or all of the face, most often face droops on one side, sometimes the lower half of the the face drooping

Low grade fever

Headache

Pain behind the ear on the affected side

Stiff neck

Inability to close one eye

Drooling

Loss of sense of taste

Heightened sensitivity to sounds on one side

Dizziness
Occasionally, there may be pain from the swollen facial nerve. More often, though, Bell's palsy does not cause intense pain. Pain in the face and jaw muscles is more commonly caused by Trigeminal Neuralgia, a more severe and chronic condition related to irritation or inflammation of the trigeminal nerve, which communicates messages of sensation from the face to the brain.
Medical diagnosis for Bell's palsy will first focus on ruling out other, more serious causes of facial paralysis, like stroke. Then doctors will check for viral infections or undiagnosed diabetes, and administer an EMG, CT, or MRI to assess nerve damage.
How Does Acupuncture Treat Bell's Palsy?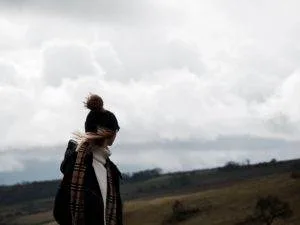 In TCM theory, we attribute health conditions to the effects of internal and/or external pathogenic forces working on the body. Bell's palsy is considered to be the result of an invasion of wind and cold that blocks Qi (life force energy) and blood from moving through the head and face the way they normally do. Wei Qi is a specific form of energy that protects us from external pathogens, but if Wei Qi is weak (maybe due to stress, exhaustion, cold air blows directly on face, or recent illness), it can be dispersed by a strong invasion of Wind, allowing Cold to enter the head and slow things down.
This is an instance when an acupuncturist may choose to use electro acupuncture technique. Electroacupuncture uses fine needles inserted into the skin at specific points along the meridians, which are then attached to a small machine that produces an electrical impulse, so that an electrical current passes between the needles. The current of electricity is not actually entering the body, and the patient will only feel a small pulsing sensation or vibration at the site of the needles being stimulated. The muscles affected might twitch a little. This technique is sometimes called "electro stim," and it has really only been developed in the past century, although it is still based on the same fundamental concepts of Qi that have been used in TCM for many hundreds of years. Electro acupuncture offers the advantage of being able to stimulate a point in a way that is deeper and wider than with a needle alone. We will often use electro stim acupuncture when dealing with neurological disorders. In the case of Bell's palsy, the goal is to bring blood flow, Qi, and healing to the cranial nerve root and branches that control the facial muscles. 
In some cases, Bell's palsy does not completely resolve itself, and people are left with long-term effects. Weakness of the facial muscles that negatively impacts a person's eating mechanisms or causes them to be unable to express themselves naturally with their facial muscles can have a real impact on quality of life and the ability to enjoy social interactions. 
One study sought to test the efficacy of acupuncture treatment on patients who had been diagnosed with Bell's palsy at least six month prior, and who were still affected by it. After several weeks of acupuncture treatment, patients reported less stiffness in the face and improved symmetry of facial features.
People who have suffered from Bell's palsy at some point are at higher risk overall for having a stroke. One retrospective study concluded that patients who received acupuncture and TCM treatment regularly were less likely to have a stroke later on than those who didn't.
A review of controlled trials studying acupuncture treatment versus drug therapy for Bell's palsy showed an overall higher effective rate for the groups being treated with acupuncture.
Acupuncture Near Me for Bell's Palsy
While Bell's palsy is a relatively mild form of neuropathy that does often resolve itself in time, it is recommended that people do seek treatment for this condition as soon as possible. Losing muscular control of the facial muscles affects your day to day life and interactions with other people, and getting treatment can help the situation improve more quickly. With Bell's palsy, it is important to make sure that the inflammation of the 7th cranial nerve is reduced and that whatever underlying conditions that may have contributed to the facial paralysis are taken care of, too. Otherwise, people who have had Bell's palsy once have the potential to experience it again in the future.
*This article is for education from the perspective of Traditional Chinese Medicine only. The education provided by this article is not approved by FDA to diagnose, prevent, treat and cure human diseases. It should not stop you from consulting with your physician for your medical conditions. Traditional Chinese Medicine is based on Qi, which is an invisible force that usually cannot be observed by modern science. Because science focuses on testing ideas about the natural world with evidence obtained through observation, these aspects of acupuncture can't be studied by science. Therefore acupuncture and Chinese herbs are often not supported by double-blind, randomized trials, and they are considered alternative medicine therapies in the United States.