By Qineng Tan, L.Ac., Ph.D. and Xiaomei Cai, L.Ac., Ph.D.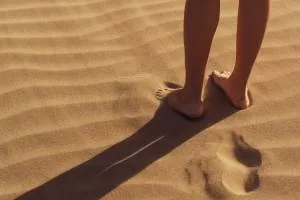 Guillain Barré Syndrome (GBS syndrome) is a neurological disorder and an autoimmune disorder, in which the immune system attacks the nervous system. Also known as acute inflammatory demyelinating polyradiculoneuropathy (AIDP), Guillain-Barre can cause loss of muscular strength, tingling and numbness (neuropathy), and high blood pressure. TCM and Acupuncture can help people recover from Guillain-Barré syndrome.
What causes Guillain Barre syndrome? Scientists are not entirely sure why some people develop this rare functional neurological disorder, but it usually happens when a person has recently had a viral infection, like a respiratory infection or a gastrointestinal infection. GBS is also associated with infections like pneumonia, Epstein-Barr, Hepatitis, and HIV.
This autoimmune disease often progresses quickly and can even lead to paralysis. Most people with Guillain Barre disease will require hospitalization. With treatment,  the majority of people do recover slowly, over the course of several months, or possibly even a few years.
In GBS syndrome, the immune cells damage or destroy the myelin sheaths, which surround and protect nerves. Healthy myelin sheaths allow for the smooth flow of signals around the central nervous system and peripheral nervous system. GBS affects the peripheral nervous system, which includes the cranial nerves, the spinal nerves, the peripheral nerves, and the connections between nerves and muscles.
While some cases may be mild, GBS is a serious condition which requires medical care. Some people will have severe symptoms of Guillain Barre which require urgent care, and treatment will probably last for several months. TCM and Acupuncture can be a helpful adjunct treatment to help patients recover from Guillain Barre more quickly and regain their full function more completely.
Guillain-Barre Syndrome Symptoms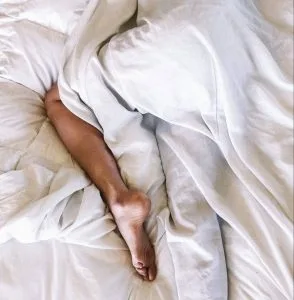 GBS syndrome symptoms can start suddenly and get worse quickly. Most often, it starts with a tingling or pins and needles sensation in the lower extremities, which then moves up the limbs towards the center of the body. Muscle weakness can become so severe that a person is effectively paralyzed. 
The most common symptoms of Guillain-Barre Syndrome include:
Muscle weakness in the arms, legs, trouble walking

Muscle weakness in the face, for example, unable to control eyelids or eyeballs, difficulty chewing

Vision problems, double vision, can't move eyes 

Tingling or numbness in the hands and feet, pins and needles in fingers or toes

Severe aches and pains, muscle cramping, especially at night

Loss of reflexes

Loss of bladder control, urinary retention, or loss of bowel function

Nausea, vomiting

High blood pressure or low blood pressure

Difficulty breathing

Nasal-sounding voice

Abnormal gag reflex
Top 3 Types of Guillain-Barre Syndrome
GBS can be difficult to diagnose because it may look different in different patients, and can sometimes be mistaken for other kinds of neuropathies, or conditions like Lyme disease, myasthenia gravis, chronic inflammatory demyelinating polyneuropathy, or sarcoidosis.
Doctors consider Guillain-Barre Syndrome to be a spectrum disorder, meaning different people will display different combinations of symptoms. 
Acute inflammatory demyelinating polyradiculoneuropathy (AIDP) – starts with numbness, weakness, or pain, usually a vague sort of back pain or neck pain. Sometimes called "ascending paralysis" because the muscles of the legs weaken first, then the muscular weakness seems to move up the body.

Acute motor axonal neuropathy (AMAN) or Acute motor and sensory axonal neuropathy (AMSAN) – the first is associated with motor dysfunction; the second with both motor and sensory dysfunction
Miller Fisher syndrome (MFS) – characterized by paralysis of the eye muscles and compromise of the tendon reflexes
The treatments for these different variants of Guillain Barre Syndrome are typically the same.
Guillain-Barre Syndrome Treatment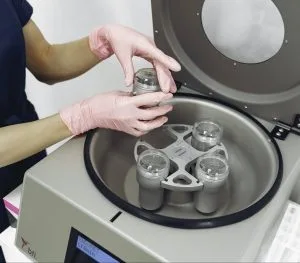 A person experiencing GBS syndrome may need immediate medical treatment to help with breathing and be put on a ventilator or require tube feeding for a period of time until they regain control over these functions. They may also need medications to stabilize their blood pressure.
Current medical treatment for Guillain Barre Syndrome focuses mainly on interfering with the antibodies that are attacking the nervous system. One way to do this is with plasma exchange, also known as plasmapheresis, which can remove antibodies from a person's blood. Another way is with intravenous immunoglobulin therapy, in which healthy antibodies from other donors are introduced, which can help block the malfunctioning antibodies.
Many patients will go through a period of a few weeks of feeling worse after these types of treatments, but then begin to recover. Most people with Guillain Barre will need to go through a lengthy recovery period that includes physical therapy, exercises and other types of aid in order to regain their full functional mobility. Acupuncture treatment can be a helpful adjunct treatment to speed and optimize the recovery process.
Can Acupuncture Help Guillain-Barre Syndrome?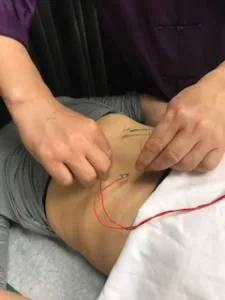 Acupuncture can help people as they are recovering from Guillain Barre syndrome by improving muscle tone and mobility, rebuilding healthy nerve cells and tissues, as well as relieving nerve pain and muscle pain.
Acupuncture combined with moxibustion treatment has been shown to help improve muscle strength in patients with GBS.  Electroacupuncture can help promote new nerve growth while reducing pain.
TCM modalities can help relieve facial paralysis and decrease symptoms of neuropathy like numbness in the fingers and toes.
Patients who have regular acupuncture treatments may see dramatic improvements in their mobility, coordination, and balance.
One study compared patients with GBS who were treated with intravenous immunoglobulin therapy alone, versus patients who were given TCM herbs in addition to the immunoglobulin. The group given the herbal formula showed better motor nerve function and sensory nerve function. The herbs work to relieve inflammation and aid in tissue repair, while clearing dampness and heat, pathogens that are considered to contribute to impaired function of the limbs.
TCM treatment been shown to help with a variety of neurodegenerative diseases, such as Parkinson's disease, Alzheimer's disease, Huntington's disease, ALS, Multiple sclerosis, essential tremor, stroke recovery, and Bell's palsy. Acupuncture can also help with autoimmune disorders, such as celiac disease, lupus, fibromyalgia, Rheumatoid arthritis, autoimmune encephalitis, and Crohn's disease.
Acupuncture Near Me in Los Angeles, CA for Guillain Barre Syndrome
Having Guillain Barre Syndrome will probably have a big impact on a person's life and wellbeing for a while. It is important to take excellent care of yourself while recovering from GBS syndrome, so that you can regain your strength and health fully. At Art of Wellness TCM and Acupuncture, we take every aspect of your health into consideration when we develop a treatment plan to aid in the recovery from serious illness.
*This article is for education from the perspective of Traditional Chinese Medicine only. The education provided by this article is not approved by FDA to diagnose, prevent, treat and cure human diseases. It should not stop you from consulting with your physician for your medical conditions. Traditional Chinese Medicine is based on Qi, which is an invisible force that usually cannot be observed by modern science. Because science focuses on testing ideas about the natural world with evidence obtained through observation, these aspects of acupuncture can't be studied by science. Therefore acupuncture and Chinese herbs are often not supported by double-blind, randomized trials, and they are considered alternative medicine therapies in the United States.