By Qineng Tan, L.Ac, Ph.D. & Xiaomei Cai, L.Ac., Ph.D.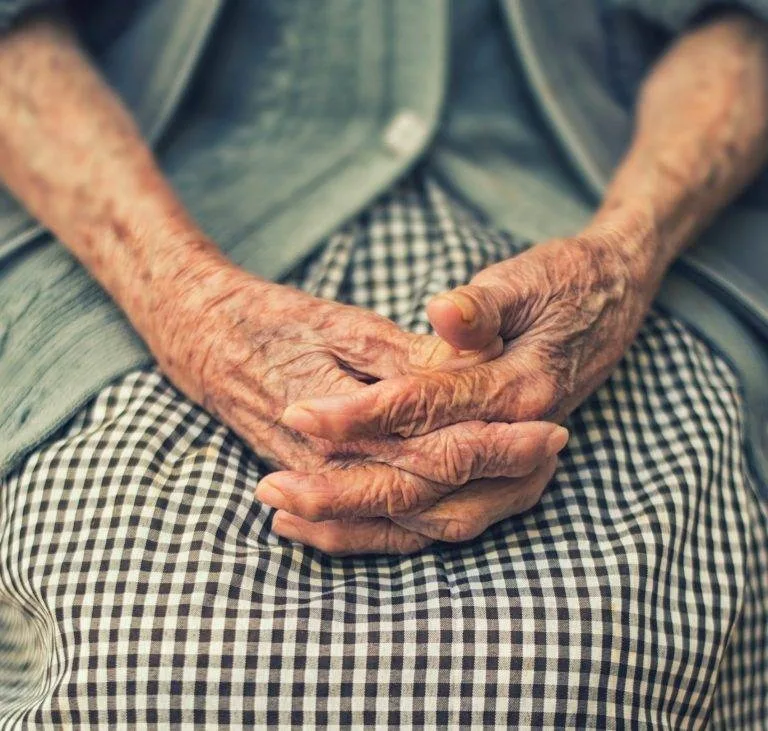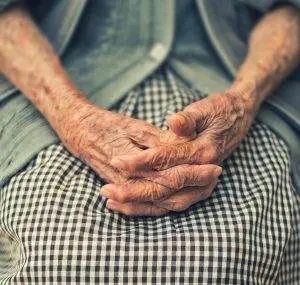 Shaking hands, body shaking for no reason, head shaking, feel wobbly when you're walking, maybe your voice quivers when you speak? These could be signs of Essential Tremor (ET). Essential tremor is a neurological condition, often mistaken for Parkinson's disease, which causes rhythmic shaking of parts of the body, especially the hands. Acupuncture and TCM are an effective way to treat symptoms of essential tremor.
Essential Tremor (ET), also called "kinetic tremor" or "benign essential tremor," is a chronic nervous system disorder that causes hand tremors, trembling hands, head shaking, body tremors in the arms or legs, and can also affect the voice. The hand shaking most often happens when you try to perform some simple, yet specific task that requires coordinated movements or using tools, such as shaving, writing, or pouring liquid into a glass.
Essential tremor is the most common type of movement disorder, affecting about 4% of older adults, although it can happen at any age. The causes and progression of ET are not fully understood by medical science.
Tremors are categorized into two main types of tremors: resting or active. A resting tremor is when the body shakes even at rest. Active tremors are when there is shaking when a person is attempting to make voluntary movements. Essential tremor is a type of active tremor. 
"Postural tremor" refers to an active tremor that occurs when a person is trying to maintain a position, like standing with the arms outstretched, and cannot do it without shaking. An "internal tremor" is a person's feeling that a quivering or shaking sensation is taking place inside their body, that cannot be seen by others.
Essential tremor is often misdiagnosed as Parkinson's disease, but, in fact, essential tremor is much more common than Parkinson's (20 times more common). Like Parkinson's, essential tremor causes hand shaking, but ET is different in that symptoms usually occur when you're actively trying to do something, whereas Parkinson's tremor occurs even when your limbs are at rest. Parkinson's also typically involves non-motor symptoms as well as motor symptoms.
Other conditions can also cause hand tremors. Vascular parkinsonism, a neurological disorder that is the result of small strokes, causes blockage of blood flow in the brain. Both Parkinson's and vascular parkinsonism can cause a distinct type of tremor that involves the thumb and fingers brushing together slowly, sometimes called a "pill-rolling tremor."  Asterixis is another kind of motor control disorder that causes muscles to jerk, resulting in a characteristic hand-flapping gesture, sometimes referred to as "liver flap."
There are many other conditions that can also cause tremors, including: hyperthyroidism, multiple sclerosis (MS), stroke, liver or kidney disease, and alcohol addiction. Anxiety or panic attacks can also cause a temporary tremor or shakiness.
Essential tremor seems to run in families sometimes, but many people begin to experience tremors for no apparent reason. It is theorized that ET may be caused by something genetic, or it may be caused by neurodegeneration–the gradual degradation and death of cells in the brain. 
Acupuncture, combined with other TCM modalities such as moxibustion and herbs, is a good method for reducing hand tremors and other symptoms of essential tremor, as it has been demonstrated to have positive effects on the generation of cells in the brain and nervous system, as well as reducing stress and anxiety.
Top 5 Essential Tremor Symptoms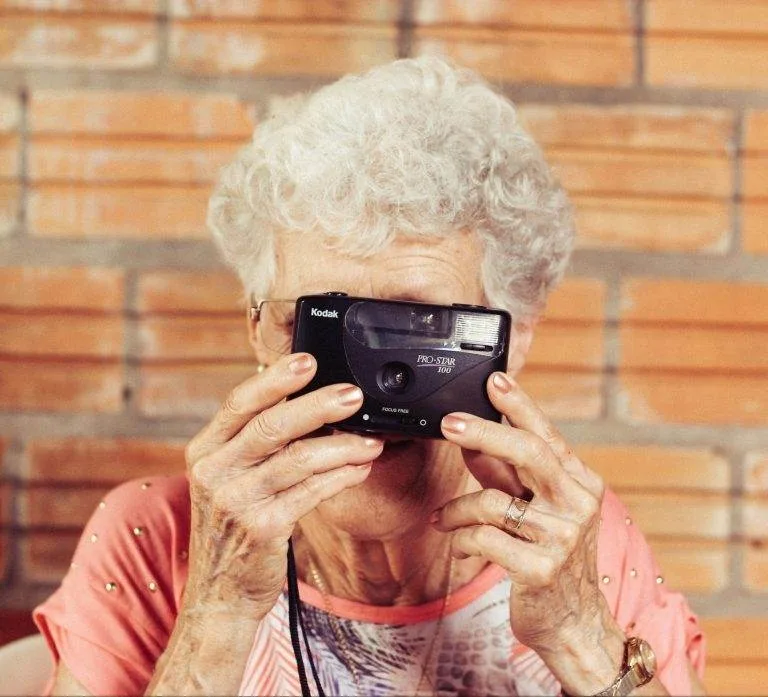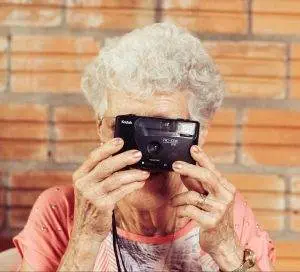 Very mild symptoms of essential tremor, such as having trouble threading a needle, often begin to show up when a person is in their 40s. Then, as time goes on, the symptoms of ET become more obvious:
Tremor, especially in hands, that is most noticeable when you're trying to do something

Head nodding that you can't control

Shaking on one side of the body more than the other

Voice quivers or voice is shaky when you speak

Tremor gets worse over the years
Some medications (amphetamines, corticosteroids, or asthma medications) or stimulants like caffeine may make the tremors more noticeable. Some people find that the tremor lessens when they drink a moderate amount of wine or other alcohol. Stress, strong emotions, too much exertion, low blood sugar, or being dehydrated can make the tremor more pronounced.
Essential Tremor Treatment 
There is no specific test that shows whether a person has essential tremor. Diagnosis is based on observation of symptoms, and the use of testing to rule out other disorders, such as thyroid disease or Parkinson's. 
Medications are used to treat tremors with varying levels of success. Propranolol and Atenolol are beta-blockers that can be helpful for some people with ET. Primidone or Topamax are anti-seizure (anti-epileptic) drugs that can also be prescribed to help relieve shaking. In many cases, these medications are not very helpful for relieving the tremors. Doctors may try anti-anxiety medications like Valium, Ativan, or Klonopin. Botox injections have also been tried as a medical treatment for essential tremor.
In some cases surgery to remove parts of the thalamus has helped stop severe tremors, but there is a high risk with this type of brain surgery. Nowadays, when drugs do not seem to provide relief from tremors, people may be referred for a thalamic deep brain stimulation therapy, in which electrodes send an electrical impulse to the brain to interrupt the faulty signals leading to involuntary shaking.
Acupuncture treatment is another way to stimulate brain activity, having a positive effect on neurotransmitters in the brain and reestablishing connections throughout the nervous system.
Can Acupuncture Help Essential Tremor?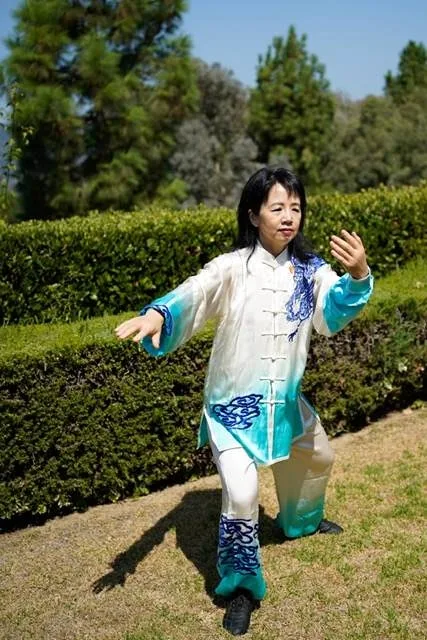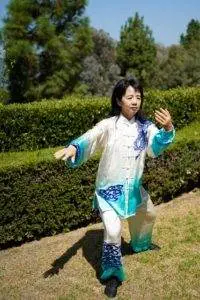 According to TCM theory, the symptom of hand tremors generally originates from the liver and kidney systems. Liver blood deficiency and kidney deficiency are closely related, and can lead to rising Liver Yang, and Liver Wind. It is the pathogenic factor of wind that causes the hand shaking. We use acupuncture treatment and herbs to nourish the liver and kidney so that wind is subdued and yin and yang energies are balanced.
One study compared groups of people with ET who were treated with medication (Propranolol) versus patients treated with both acupuncture and medication. The results showed better results for the patients who received the combined therapies.
A hospital study in China showed that a combination of acupuncture treatment and herbal formulation had an over 80% efficacy rate for patients with benign essential tremor.
A recorded case study of a woman treated with acupuncture for tremor showed that she was better able to write and hold objects, and that the improvements were maintained even a year after she had completed acupuncture treatment.
Best Exercise for Hand Tremors
Regular exercise is important for everyone, especially as we age, in order to keep our physical and mental faculties strong and agile. Exercises that can be beneficial for people with essential tremor include:
Regular cardiovascular exercise and light strength training

Tai Qi

Yoga

Meditation

Puzzles, math games, brain teasers, word searches, etc.
Acupuncture Near Me for Essential Tremor in West Los Angeles, Brentwood area
If you've started to notice your hands shaking, voice trembling, or that you're feeling unsteady on your feet, don't wait until the situation gets worse. Acupuncture treatment can help reduce the frequency and severity of hand tremors, and prevent essential tremor from progressing. The TCM doctors at Art of Wellness have over 35 years of experience treating all kinds of neurological disorders and helping people maintain their quality of life as they get older.
*This article is for education from the perspective of Traditional Chinese Medicine only. The education provided by this article is not approved by FDA to diagnose, prevent, treat and cure human diseases. It should not stop you from consulting with your physician for your medical conditions. Traditional Chinese Medicine is based on Qi, which is an invisible force that usually cannot be observed by modern science. Because science focuses on testing ideas about the natural world with evidence obtained through observation, these aspects of acupuncture can't be studied by science. Therefore acupuncture and Chinese herbs are often not supported by double-blind, randomized trials, and they are considered alternative medicine therapies in the United States.