By Qineng Tan, L.Ac.,Ph.D. & Xiaomei Cai, L.Ac., Ph.D.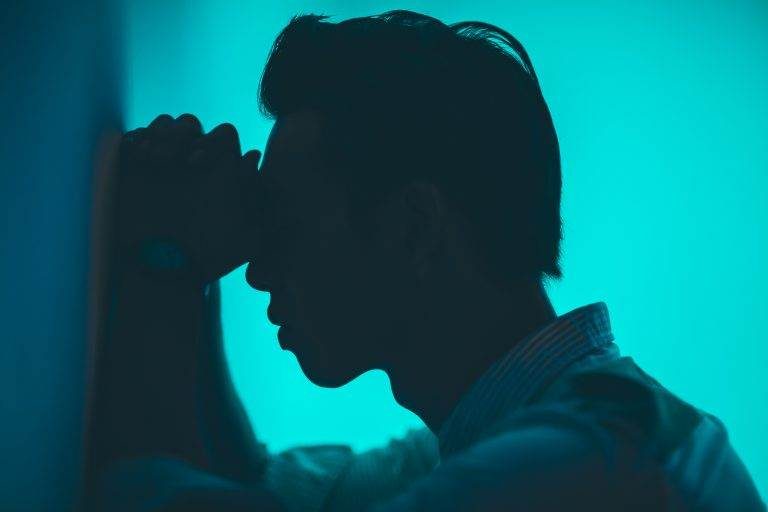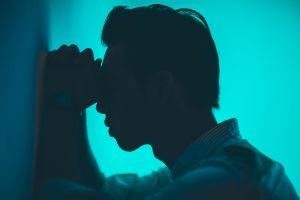 What does it mean to be HIV positive? HIV is a viral infection that harms the immune system over time and, if untreated, can eventually lead to AIDS, a syndrome that causes people to become weaker and get serious infections easily. There is no cure for HIV/AIDS, but there are various therapies that can slow the progression of HIV. Acupuncture and TCM herbs can help to improve immune function and relieve symptoms related to the side effects of other HIV/AIDS drug therapies.
Human immunodeficiency virus (HIV) is an infection that affects the immune system by destroying the white blood cells (CD4 and T-cells) that are such an important part of the body's immune response, causing people with HIV to be much more prone to all kinds of infections. Acquired immune deficiency syndrome (AIDS) is the late stage of HIV, in which the CD4 cells have reached a critical low point and other infections are taking hold in the body.
Over a million people in the U.S. are currently living with HIV. Many more people may have HIV and not know it. People can have HIV for several years without feeling any symptoms, while the illness is in its early stages.
HIV is a progressive illness, which affects the functioning of the immune system over a long period of time.
4 Stages of HIV Infection:
Infection – when a person contracts the HIV virus, it spreads quickly in the body, often causing flu-like symptoms: fever, headache, rash, sore throat. If you have these types of symptoms, and you think you may have had contact with an infected person or a needle recently, it is very important to go get tested for HIV. Early testing allows people to get treatment as soon as possible, and to know if they are contagious and can spread the virus to others.

Asymptomatic – the HIV virus remains in the body, causing damage to cells and weakening the immune system, while the person may have no symptoms of HIV/AIDS. This latent stage of HIV can last for quite a long time, averaging 8-10 years. This is why many people do not realize they have HIV until they are tested.

Symptomatic – Eventually, a person with HIV will begin to feel the effects: fatigue, mouth sores from oral candidiasis, diarrhea, and weight loss. Other infectious diseases can easily get into the body because of the weakened immune system; these are called opportunistic infections. Common co-infections associated with HIV include:  tuberculosis (TB), cryptococcal meningitis, toxoplasmosis, hepatitis, and pneumonia.

HIV progression to AIDS – In some cases, people with HIV who receive treatment to help boost their immunity are able to stave off progression into the AIDS stage of illness. However, if the CD4 cell count drops and other infections take hold, a person is considered to have progressed into the AIDS stage. 
Being diagnosed with HIV can be emotionally devastating. Knowing you have a serious illness with no cure is naturally going to cause a lot of stress, feelings of anxiety, and even depression. With good health care, it is possible these days to live a long life with HIV. Putting together a team of caring health care professionals who can provide integrative care for HIV/AIDS will help you maintain the best physical and mental health possible. TCM provides holistic care for patients living with HIV or AIDS that works on all levels: keeping your mental outlook positive, helping you sleep better, boosting immune function, and relieving symptoms that are due to side effects of medical treatment, or caused by concurrent infections.
How Do You Get HIV/AIDS?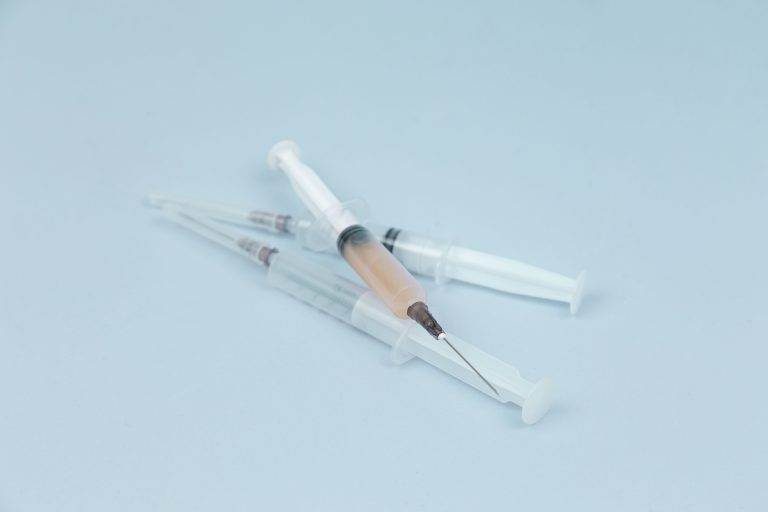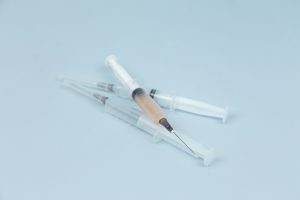 The HIV virus is carried through certain bodily fluids: blood, semen, vaginal secretions, and breastmilk. In order for HIV to be transmitted from one person to another, one of these types of body fluids must have the infection present in it, and must get into the other person's bloodstream through broken skin or mucous membrane. 
HIV is not transmitted through saliva, sweat, urine, or feces, and is not carried in the air in droplets. You cannot get HIV through water or air, or by touching surfaces. The way that HIV is most often passed from person to person is through sexual contact. Other ways you can get HIV are by sharing needles while using drugs, getting a tattoo with a needle that wasn't properly sanitized, or a blood transfusion. (As a reminder: we only use single-use, disposable, sterile needles for acupuncture treatment.) A woman could also pass HIV to her baby when breastfeeding.  Using condoms during sex and only using sterilized needles are the primary ways to prevent HIV infection. 
Top 10 Symptoms of HIV
Most people with HIV will go through a long phase of having no noticeable symptoms. Eventually, after the virus has spread slowly, people with HIV will begin to show symptoms such as:
Fatigue, feeling tired all the time

Fever, or feeling hot even if you don't show a fever

Insomnia, night sweats
Weakness, dizziness

Weight loss, wasting, loss of appetite

Nausea

Skin rash, or purple spots on skin, bruise easily

Shortness of breath

Swollen lymph glands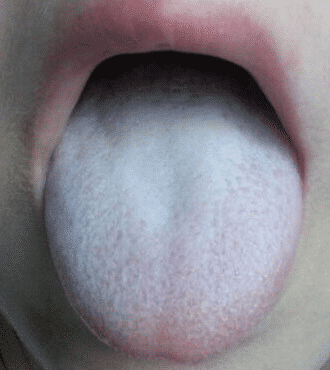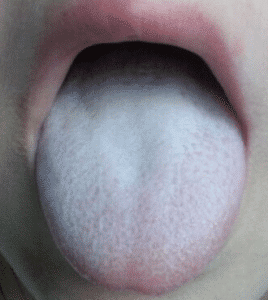 Oral candidiasis, also known as thrush or oral candida, is also common among people living with HIV because the suppressed immune system makes it easier for the fungal infection to take hold. Burning sensation or pain in the mouth cavity and redness with white patches are the signs of oral candidiasis. Long-term use of antifungal medication (Fluconazole) to control thrush can cause side effects and eventually  cease to be effective as the body develops a resistance to it.
HIV can also lead to neurological problems, like peripheral neuropathy, in which the signals between the brain and the rest of the body are compromised, causing symptoms like: muscle twitching, loss of balance and coordination, tingling or burning sensations, or numbness.
Medical Treatment for HIV and AIDS
Advances have been made in medical treatment for HIV/AIDS. Different combinations of medications that block the replication of the virus can help to slow the progression of HIV in the body. This type of drug therapy for HIV used to be called HAART, short for "highly active antiretroviral therapy." Now, it is usually referred to as ART or cART, which stands for "combination antiretroviral therapy." This form of treatment for HIV can increase chances of survival and quality of life, but is not well-tolerated by all patients. Lifelong use of the medication is required, which, for some, makes HIV a manageable chronic illness. For other patients, the side effects of cART may not be tolerable. Side effects of HIV medications can involve gastric problems, headaches, fatigue, and peripheral neuropathy. Medications can cause liver dysfunction, damage to the liver, and bone marrow suppression, meaning fewer blood cells are being made by the bone marrow.
While a person is still in the asymptomatic phase of HIV, doctors may not begin using antiretroviral therapy because of concerns related to side effects and resistance. However, taking some steps to optimize immune function can potentially help stave off progression into symptomatic and AIDS stages. TCM herbs and acupuncture can be helpful during this phase to help strengthen the immune system and hopefully slow down the progression of disease.
Acupuncture and herbal treatment with TCM may also be used as an adjunct therapy during later phases in order to help people tolerate cART better by reducing nausea and other gastrointestinal effects of the medication and helping to improve appetite. For patients with HIV, TCM treatment is designed to help strengthen the body's immune defenses in the hopes of preventing advancement to the AIDS stage of disease. For patients in the AIDS stage, TCM treatment focuses on helping to alleviate symptoms of opportunistic infections and to mitigate the side effects of other medications.
TCM for HIV/AIDS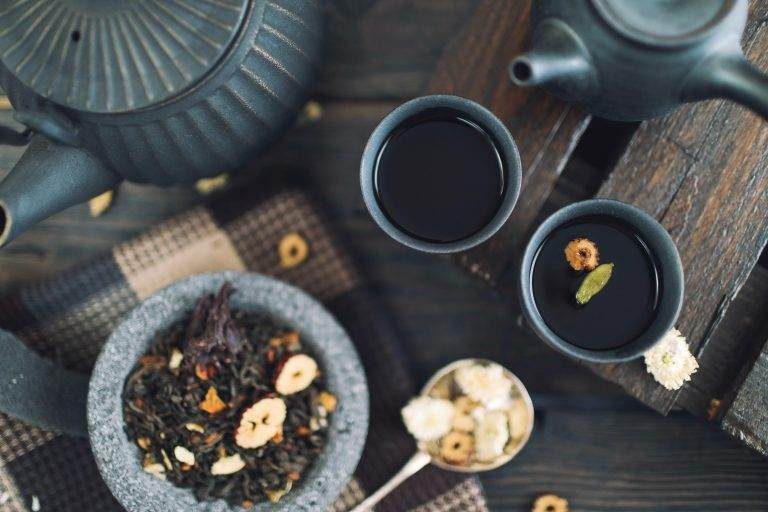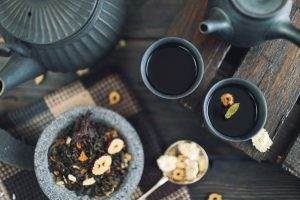 What is HIV from the TCM perspective? TCM puts a lot of emphasis on the prevention of disease by maintaining a balance of yin and yang energies in order to protect the body's Vital Qi. It is Vital Qi that keeps invasive illnesses like viruses from getting into the body and taking hold there. There are no TCM historical records that point specifically to AIDS, but we do have centuries of practice treating various kinds of invasive viral infections. Modern TCM practitioners apply this knowledge when treating patients with HIV/AIDS. 
Syndrome factors of HIV according to TCM:
Qi deficiency

Blood deficiency

Yin deficiency

Yang deficiency

Phlegm

Dampness

Qi stagnation

Essence deficiency
An invasion of heat causes the early symptoms of HIV infection: fever, itching (pruritis), and fatigue. Then, later on, as the virus moves deeper into the body, toxic heat causes problems with the organ systems of the stomach, spleen, kidneys, and liver that lead to the weight loss and poor appetite indicative of later stages of HIV and AIDS. Herbal formulations can help relieve the diarrhea that is often reported by patients with AIDS/HIV. Herbs that work to help strengthen the spleen can improve fatigue, shortness of breath, nausea, diarrhea, and skin rash.
Strengthening deficient Qi is central to TCM treatment for HIV and can help to improve immune responses in the body. Chinese herbal formulations can aid in reducing the spread of the infection with results similar to those of cART medicines, while simultaneously having a positive effect on the immune system overall. Herbs do not come with the negative side effects associated with drug therapy for HIV/AIDS.
In addition to the other immune-related problems, people living with HIV/AIDS are also likely to have systemic inflammation. HIV can cause damage and inflammation in the gut, and cause blood clotting, making people more susceptible to cardiovascular problems and heart disease. Acupuncture has been shown to help reduce systemic inflammation in HIV patients. Some studies have suggested that herbs may help AIDS patients to live longer, and improve chances of long-term survival. Treatment of HIV with acupuncture and herbs can help to relieve symptoms and reduce the side effects of other treatments.
Acupuncture Near Me for HIV/AIDS in the Los Angeles Area
If you or someone you love is living with HIV, getting the best care possible as soon as possible is vital for improving the long-term outcome. Putting together a program of complementary health care for HIV/AIDS can help offer the best chances for survival, quality of life, and peace of mind.
*This article is for education from the perspective of Traditional Chinese Medicine only. The education provided by this article is not approved by FDA to diagnose, prevent, treat and cure human diseases. It should not stop you from consulting with your physician for your medical conditions. Traditional Chinese Medicine is based on Qi, which is an invisible force that usually cannot be observed by modern science. Because science focuses on testing ideas about the natural world with evidence obtained through observation, these aspects of acupuncture can't be studied by science. Therefore acupuncture and Chinese herbs are often not supported by double-blind, randomized trials, and they are considered alternative medicine therapies in the United States.