By Xiaomei Cai, L.Ac., Ph.D. & Qineng Tan, L.Ac., Ph.D.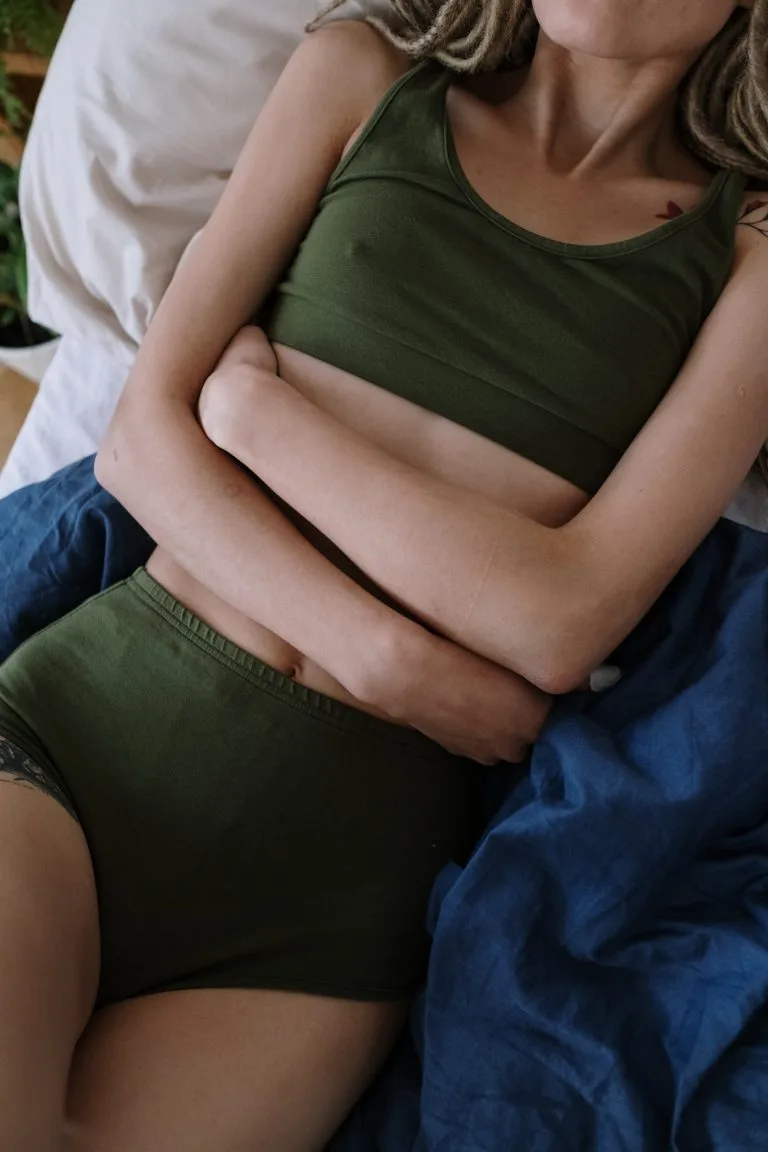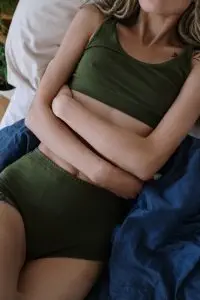 Menstrual cramps, unbearable period pain? Severe period cramps and period back pain are dysmenorrhea symptoms. Acupuncture and TCM offer a way to help with cramps and provide period cramp relief.
About 80% of women report having menstrual cramps and painful periods at some point in their lives. Over 40% of women regularly experience PMS cramps, or cramps before period. For some women, the pain is mild enough to tolerate. For others, severe period cramps are truly debilitating, leading to missed days of school or work.
Primary dysmenorrhea is when the period cramps are a result of prostaglandins (hormones) causing the uterus to contract forcefully to expel its lining. For some people, this action leads not only to pelvic pain, but can radiate to cause severe lower back pain, hip pain, or even pain in the legs.
Secondary dysmenorrhea is when severe menstrual cramps are related to another condition, such as endometriosis, uterine fibroids, or pelvic inflammatory disease (PID). About 1 in 10 women between the ages of 15-49 experiences endometriosis, which can cause excruciating pelvic pain during period, and negatively impact fertility. As many as 60-80% of women have fibroids, although many do not know it.
The severe period cramps may feel like a constant ache in the lower abdomen, or more like a gripping or throbbing pain that comes and goes.
Acupuncture and TCM offer an alternative way to treat period cramps and get period pain relief. 
Top 5 Dysmenorrhea Symptoms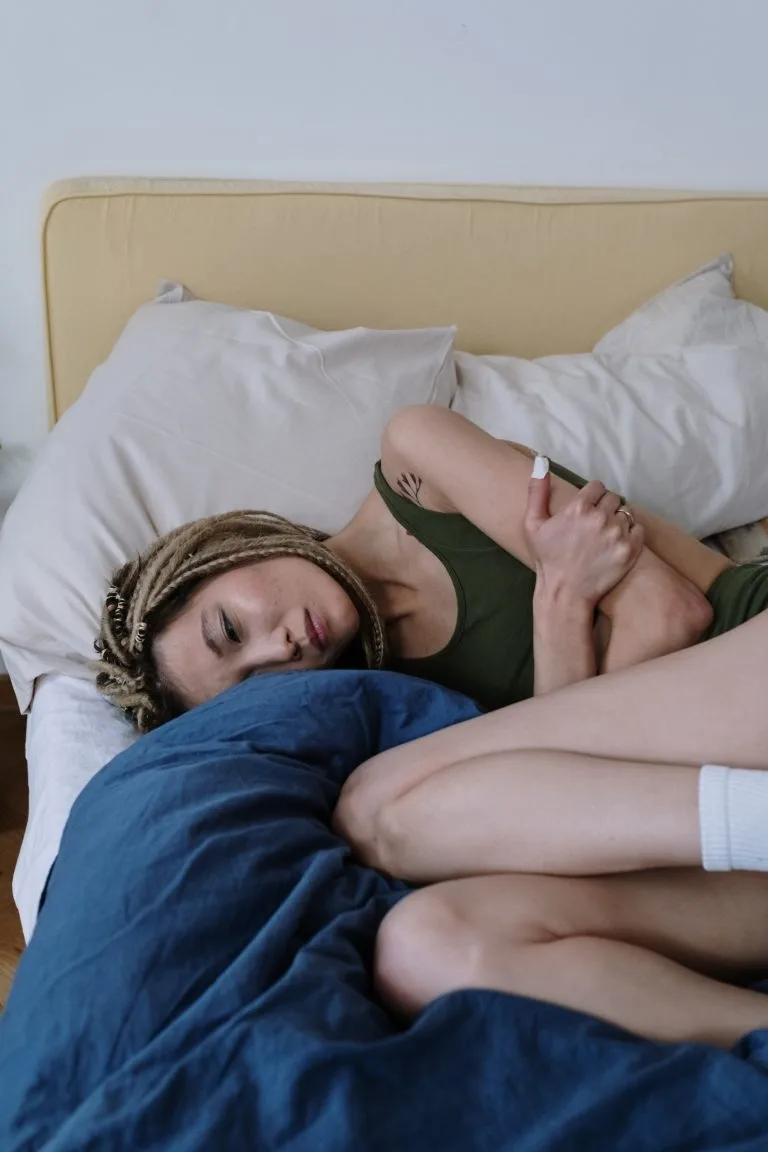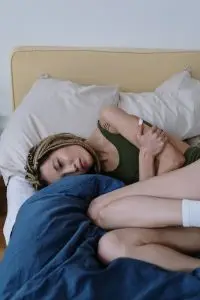 In addition to menstrual cramps and back pain during the period, some women experience other symptoms of dysmenorrhea, including:
Nausea

Headaches

Fatigue
Some women also experience vaginal cramps or ovary pain during period. This may be due to inflammation or scar tissue around the ovaries or ovarian cysts swelling.
How to Help Period Cramps
Generally, doctors will treat dysmenorrhea OTC pain medication, or NSAIDs like Ibuprofen, to relieve menstrual cramping due to primary dysmenorrhea. They may prescribe hormonal birth control, such as oral contraceptives (birth control pills), birth control patch, birth control implant, injection, or vaginal ring.
Hormonal birth control helps relieve period pain because it blocks ovulation and reduces the amount of prostaglandins being produced. However, this medication is not particularly helpful for those who may wish to get pregnant, or those who experience unpleasant side effects from birth control. 
Possible Side Effects of Hormonal Birth Control
Many people may find that hormonal birth control causes side effects such as: 
Potentially serious side effects may be more common the older a woman is, or the longer she remains on birth control; these could include: blood clots, gallbladder disease, heart disease, or even stroke.
If severe menstrual cramps are not relieved with pain medication, further investigation may be done to determine if there is some other condition causing pelvic pain. 
Endometriosis is also usually treated with pain medications and contraceptives, or with Nupron, which suppresses the period. In severe cases, surgery may remove the patches of endometrial tissues. However, with both of these treatments, the endometriosis and severe period pain often come back.
Birth control, pain medications, and even surgeries may temporarily reduce painful cramps, but they are only masking the deeper problems. TCM and acupuncture can help get rid of menstrual cramps because they address the root cause of the pain.
Can Acupuncture Help Get Rid of Period Cramps?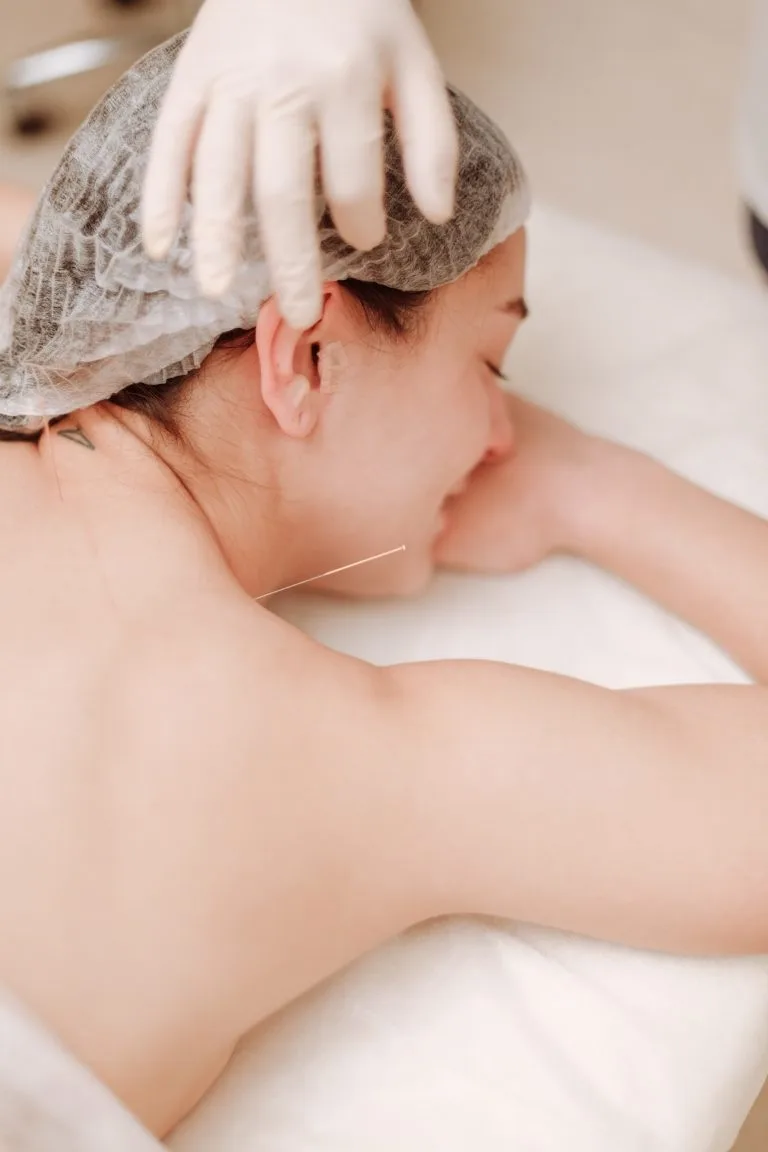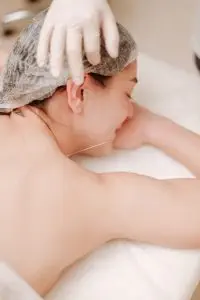 In TCM, we look at organ systems as working together in harmony. Pain usually occurs because there is some imbalance in one or more of the major organ systems. Dysmenorrhea is usually considered to be related to Qi and/or blood stagnation, and often a deficiency of the kidney, liver, or both. In TCM, the liver controls the storage and distribution of blood, so it is central to the process of menstruation.
Dampness and cold are pathogenic forces that can be disruptive to the smooth flow of Qi related to menstruation. Being in a cold, damp place or eating too many cold or damp foods can cause blood stagnation in the abdominal area that leads to painful cramps.
Emotions can also play a significant role, as in TCM we see feelings of anger or depression causing liver stagnation. Deficiency of Qi can happen when a woman has gone through a lot, emotionally and physically, possibly through giving birth, or having stresses put on the reproductive organs.
Scientific research has shown that acupuncture has an effect on the production of key hormones like serotonin, estrogen and progesterone. When we use acupuncture points to balance the function of the liver, kidney, and other organ systems, these chemical changes occur naturally. We also use herbs to get vital nutrients into the blood that we can't get from food.
Acupuncture is effective for treating conditions like endometriosis, uterine fibroids, and PCOS, as well.
Acupuncture treatment and herbal remedies for endometriosis and fibroids have been shown to reduce prostaglandin levels, which helps to relieve painful cramping and also to regulate cycles.
A study of endometriosis patients with dysmenorrhea who received electroacupuncture, the cure rate was 94.4% with low recurrence at the one-year checkup. Another study found that auricular acupuncture was effective 91% for mild to moderate menstrual pain.


TCM herbal formulations have been shown to be highly effective at relieving period pain. They work on the TCM principles of removing blood stasis to reduce swelling and relieve painful cramps.
When we are working to influence the menstrual cycle—in this case, to relieve painful cramping—it is usually best to have acupuncture treatment regularly for about three months. This way, we have time to balance the hormone fluctuations that occur during each phase of the cycle.
Top 3 Tips for Natural Relief from Period Cramps
Your acupuncturist can help give you personalized nutrition advice to help with your unique situation. Most people who are having trouble with painful periods can help themelves by trying these tips:
Get more Omega-3 fatty acids in your diet – good natural sources include fish, flax seeds, and walnuts. You can also try taking fish oil, cod liver oil, or a vegan omega-3 supplement.

Reduce consumption of ice-cold foods and beverages – icy drinks, ice cream, and raw foods can all cause a cooling of the uterus, which contributes to painful cramps.

Avoid mucus-producing foods – foods that are more difficult to digest lead to mucus and stagnation in the organs. Reduce fatty foods, fried foods, and red meat.
Acupuncture Near Me for Dysmenorrhea in Los Angeles, Santa Monica
TCM has been used to treat menstrual difficulties and all types of gynecological issues for many centuries. The doctors at Art of Wellness in West L.A. bring special expertise in both TCM and western medicine gynecology and have partnered with the top women's health and fertility specialists in Los Angeles. We have over 30 years of experience helping people regulate their menstrual cycles and experience more comfortable periods.

*This article is for education from the perspective of Traditional Chinese Medicine only. The education provided by this article is not approved by FDA to diagnose, prevent, treat and cure human diseases. It should not stop you from consulting with your physician for your medical conditions. Traditional Chinese Medicine is based on Qi, which is an invisible force that usually cannot be observed by modern science. Because science focuses on testing ideas about the natural world with evidence obtained through observation, these aspects of acupuncture can't be studied by science. Therefore acupuncture and Chinese herbs are often not supported by double-blind, randomized trials, and they are considered alternative medicine therapies in the United States.