By Qineng Tan, L.Ac., Ph.D. and Xiaomei Cai, L.Ac., Ph.D.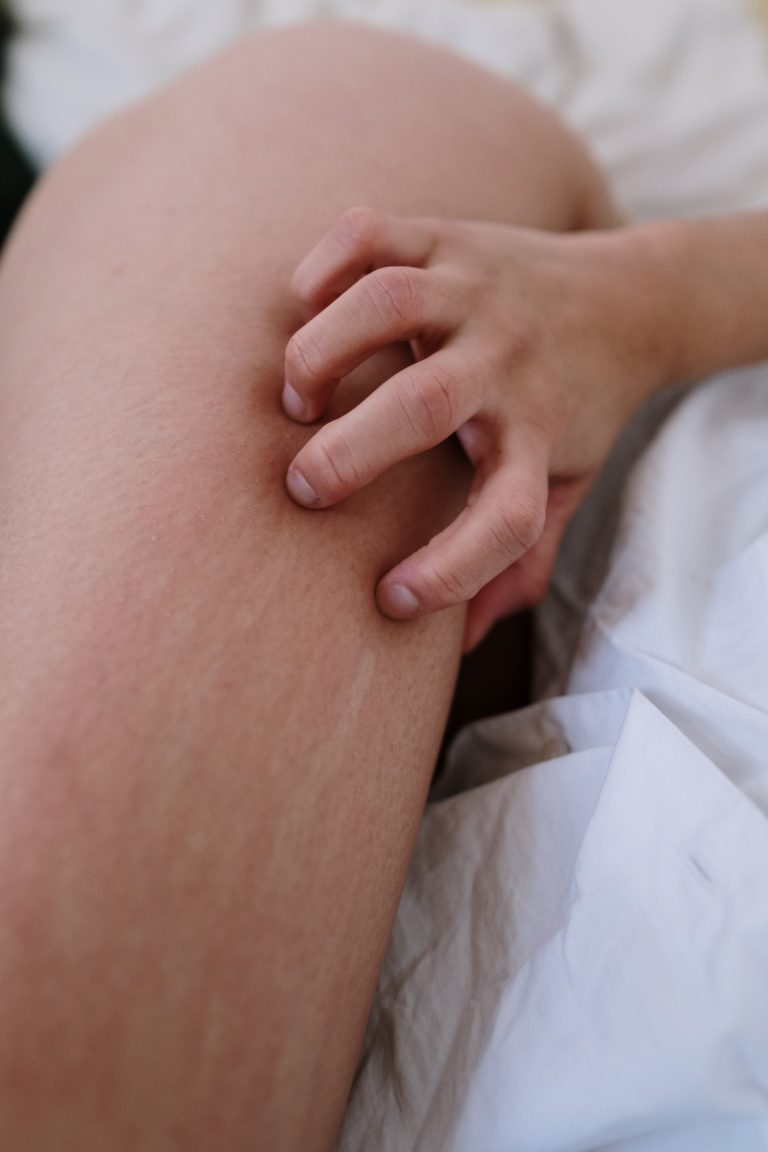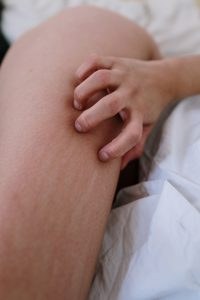 Itchy skin, dry skin? A bumpy skin rash that is raw from scratching it? Eczema, sometimes known as atopic eczema or atopic dermatitis, is a very common inflammatory skin condition. Acupuncture and TCM can help relieve itchy, scaly skin caused by eczema and skin allergy.
Eczema is a chronic inflammatory condition that flares up when triggered and becomes an allergic reaction rash. An eczema rash can look red and bumpy, or feel warm or hot to the touch. It can also show up as dry patches of skin that are rough and leathery, and can be brown or gray in color.
Scaly skin or eczema skin rashes that itch can appear anywhere on the body, but most commonly occur on the face, back of the neck, elbows, forearms, or backs of the knees.
Clusters of small, itchy fluid-filled blisters on the hands, fingers, or soles of the feet are known as dyshidrotic eczema, or dyshidrosis. This type of eczema can happen once, as an isolated incident, or become a chronic problem that keeps coming back.
What Causes Eczema? 
Eczema is a widespread condition that often shows up in early childhood. About 80% of people who have atopic dermatitis show signs of skin rashes by the time they are six years old. It is estimated that about 1 in 10 people have some form of eczema.
The exact cause of eczema is not known, but it is generally believed to be a combination of factors, including: genetics, overactive immune function, and irritants in the environment. 
Eczema is not contagious, but a person is more likely to experience allergic skin rash if allergies tend to run in their family. People who have hay fever, asthma, or are allergic to pet dander, pollen, or dust mites are more likely to have skin allergies like eczema, too, and possibly to pass these conditions on to their children.
Top 20 Eczema Triggers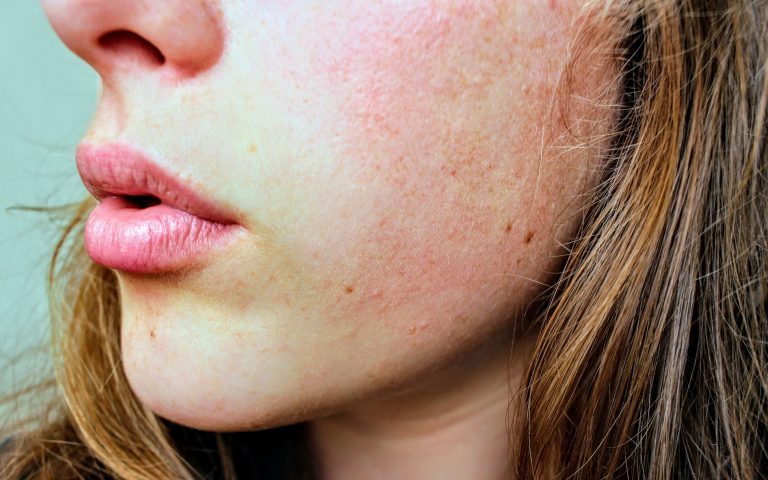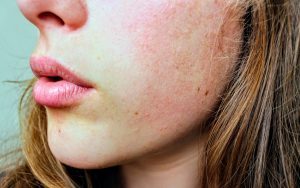 Eczema rashes tend to flare up when triggered by exposure to some allergen or element in the environment, or even a stressful situation. Common triggers for eczema breakouts include:
Pet hair or dander

Pollen

Mold

Dust or dust mites

Insect bites

Wool

Synthetic fabrics like polyester or latex

Metals, like copper, nickel, or gold

Cigarette smoke

Detergents or soaps

Cleaning products

Dyes

Perfumes

Chemicals in cosmetics or skin care products

Frequent hand-washing

Too-hot or too-frequent showers or baths

Sweating

Cold, dry places

Humidity

Emotional stress, work stress, or pressure at school
6 Types of Eczema
Eczema can present itself in different forms, with different types of skin conditions. The most common kinds of eczema include:
Atopic eczema or atopic dermatitis – dry, red, itchy, and/or bumpy skin

Contact eczema – caused by touching some irritant

Dyshidrotic eczema – marked by small, itchy blisters

Hand eczema– dry, peeling skin on the hands due to exposure to irritants or wetness

Neurodermatitis – thick, leathery, itchy patches of skin

Nummular eczema or discoid eczema – round lesions on the limbs or torso
The itchiness caused by eczema rashes is called pruritus, and it can be very intense, even disturbing a person's sleep. Scratching the affected skin can damage it further, though, and lead to infections, so it is very important to find an effective treatment for the itching.
Eczema Cream and Eczema Treatment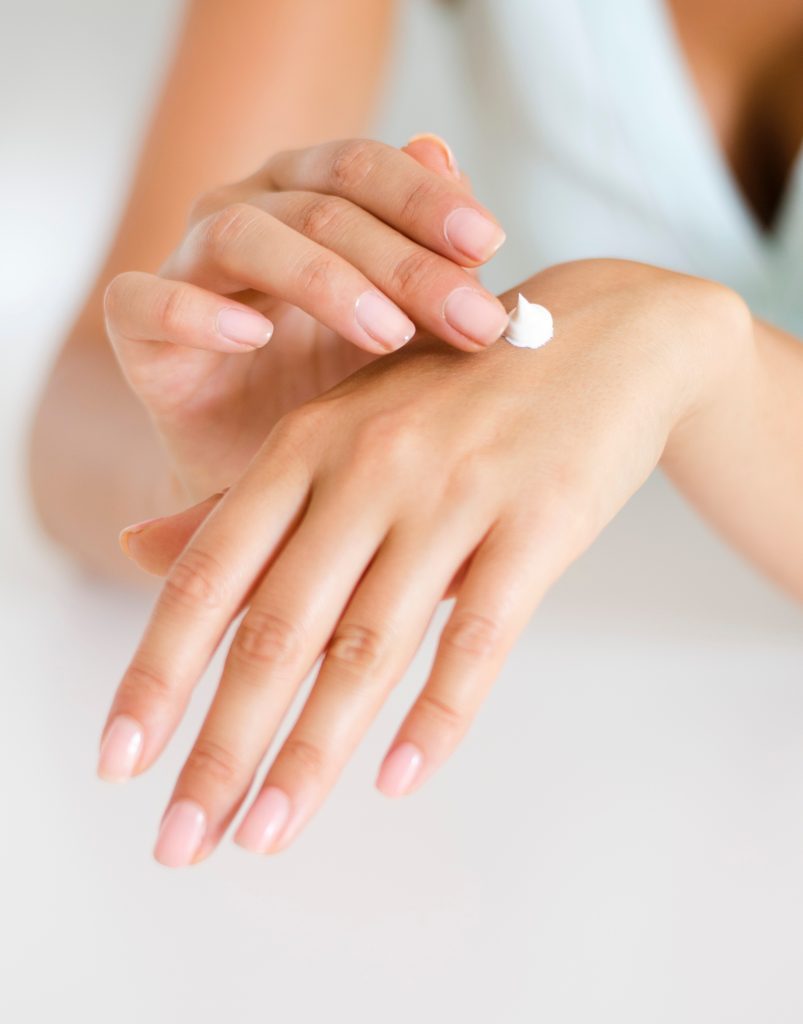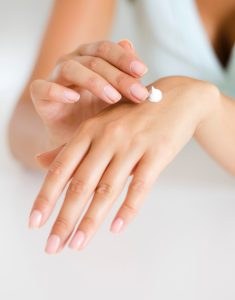 Topical eczema cream is the most common treatment for atopic eczema. Topical corticosteroids are immunosuppressants in a cream form that help reduce inflammation and heal the itchy rash of an eczema flare up. However, when these topical steroid creams are used for long periods of time, they can make the skin thinner and more susceptible to bruising. Blood vessels may become more prominent (spider veins). Steroids inhibit the natural immune function of the skin, so a person may be more prone to skin infections.
Oral immunosuppressants like cyclosporine or systemic steroids may also be prescribed to treat eczema, but these, too, can only be used safely on a temporary basis, to help reduce the itchiness of a flare-up. Taking these medications for an extended period of time can have serious side effects, and they do not really address the root cause of eczema.
Acupuncture and TCM can be used as an alternative or adjunct eczema treatment, which can not only help relieve itching and help heal sores, but can help prevent flare-ups from returning.
Can Acupuncture Help Eczema?
The TCM theory of the Five Elements informs the way that we diagnose and treat each individual case of eczema. The root causes of eczema, or any skin rash, lie beneath the surface of the skin. 
In TCM, Heat, Wind, Dryness, and Dampness are considered pathogenic forces that can take hold in the internal organs and then affect the way that skin cells develop. Examples of TCM diagnostic patterns of eczema or atopic dermatitis include:
Brimming heat of heart and spleen

Heart and spleen deficiency

Spleen deficiency and dampness retention

Wind and dryness due to blood deficiency
Each person's experience with eczema is different because of the particular environmental or emotional triggers involved in the outbreak. By closely observing the color, temperature, and overall nature of the skin rash or scaly, thickened skin, the acupuncturist will get clues as to which internal systems are affected. By asking detailed questions about the patient's lifestyle, the TCM practitioner is able to make recommendations that will help prevent further flare-ups.
Acupuncture treatment for eczema has been shown to help relieve itching better than antihistamines, and can also help to reduce skin inflammation.
Chinese herbal supplements designed to help relieve itchy skin have been shown to help relieve pruritus and reduce swelling. These studies suggest that herbs may be just as effective as topical steroids, but without the negative side effects.
The integration of Western medical methods and TCM treatment for eczema can be more beneficial than pharmacological treatment alone. Short-term use of topical corticosteroid eczema cream to help reduce inflammation and itching can be paired with acupuncture and herbs to help prevent flare-ups from recurring.
Acupuncture for Eczema Near Me in West Los Angeles
We want you to feel comfortable in your skin. At Art of Wellness, our comprehensive training in Western medicine, TCM, herbal medicine, and nutrition allows us to create a highly personalized treatment protocol for each patient. Many of our patients can attest that getting acupuncture and taking herbs have helped them reveal clearer, brighter skin and find relief from the pain of rashes and blemishes.If you or someone you love is suffering with itchy skin or allergic reactions, please consider trying TCM treatment for eczema and skin allergy.



*This article is for education from the perspective of Traditional Chinese Medicine only. The education provided by this article is not approved by FDA to diagnose, prevent, treat and cure human diseases. It should not stop you from consulting with your physician for your medical conditions. Traditional Chinese Medicine is based on Qi, which is an invisible force that usually cannot be observed by modern science. Because science focuses on testing ideas about the natural world with evidence obtained through observation, these aspects of acupuncture can't be studied by science. Therefore acupuncture and Chinese herbs are often not supported by double-blind, randomized trials, and they are considered alternative medicine therapies in the United States.