By Qineng Tan, L.Ac., Ph.D. and Xiaomei Cai, L.Ac., Ph.D.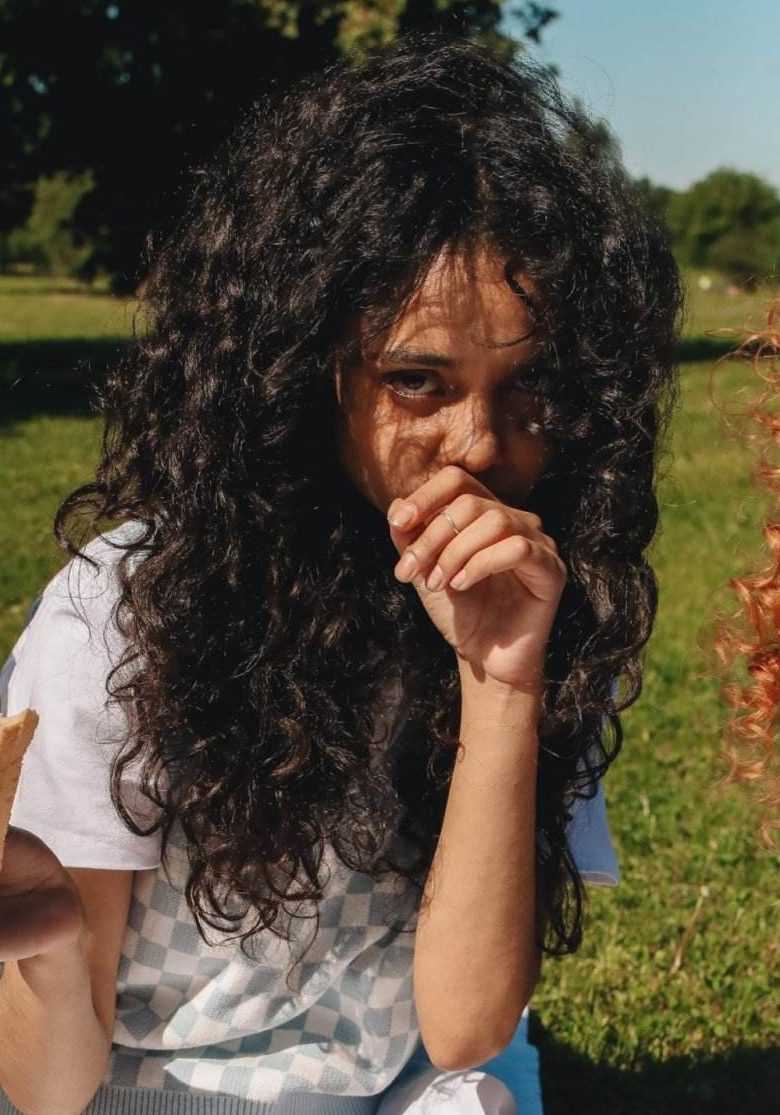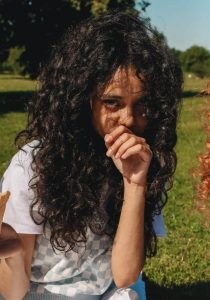 Do you often feel shaky, like you're fainting, or experience dizziness, especially when you're getting up from sitting down or lying down? Do you feel like you have a rapid heartbeat, or shortness of breath? Postural orthostatic tachycardia syndrome, known as PoTS syndrome, or POTS, is a condition that causes unstable blood pressure when changing positions. Acupuncture and TCM can help relieve dizziness and other symptoms of POTS.
Postural tachycardia syndrome (or postural orthostatic tachycardia syndrome) is a chronic disorder related to the autonomic nervous system that causes people to experience dizziness and increased heart rate when they move into an upright position; this is known as orthostatic intolerance.
POTS syndrome is fairly common, affecting up to 3 million people in the U.S. POTS occurs more often in people assigned female at birth, and often first shows up during the teenage years. 
The most common symptom of POTS is feeling light-headed when changing your position from sitting to standing, or when getting up from lying down.
Whenever we have been sitting or lying down for a while, blood pools in the lower parts of the body. When we get up, the autonomic nervous system starts a series of actions to move blood back up into the top half of the body. This involves squeezing blood vessels, and releasing adrenaline and norepinephrine, to make the heart beat faster.
When a person has POTS, more blood tends to pool in the legs, and the nervous system process doesn't cause the normal, quick response from the blood vessels, so more hormones are released, which can cause the person's heart rate to increase, and a dizzy, faint feeling.
Medical science has not yet discovered exactly what causes POTS, but there are different characteristics that allow for categorizing these different types of POTS syndrome:
Neuropathic POTS – damage to small fiber nerves that control blood vessel constriction in the abdomen and limbs

Hyperadrenergic POTS – when a person has elevated levels of norepinephrine

Hypovolemic POTS – when a person has unusually low blood levels

Secondary POTS – when POTS symptoms are related to another condition that causes neuropathy, such as Lyme disease, diabetes, or autoimmune disorders like Lupus or celiac disease.
While POTS is not rare, it can be difficult to get a diagnosis, because the criteria can be vague, and the symptoms can so often be related to other conditions, or just seem "normal." 
For many people, POTS is truly debilitating and can have a serious, negative impact on daily life. It can also contribute to feelings of anxiety and depression. Acupuncture and TCM offer an adjunct or alternative treatment for POTS that can help with dizziness, irregular heartbeat, digestive problems, muscle weakness, migraines, trouble sleeping, and other symptoms, all at the same time.
Top 10 POTS Symptoms
The primary symptoms of POTS are related to the cardiovascular system: rapid heartbeat, and dizziness. However, there can be many other POTS symptoms.
Irregular heart rate, rapid heart rate, fast heartbeat, chest pain, heart palpitations

Dizziness, especially when standing up or getting up from lying down, feeling faint

Breathing problems: hyperventilating, bronchial asthma, shortness of breath

Constipation, diarrhea, nausea, abdominal pain

Muscle weakness, muscle pain, tremor

Skin rash, flushed face, flushing, sweating

Cognitive issues, brain fog, difficulty concentrating

Trouble sleeping

Frequent urination, nocturia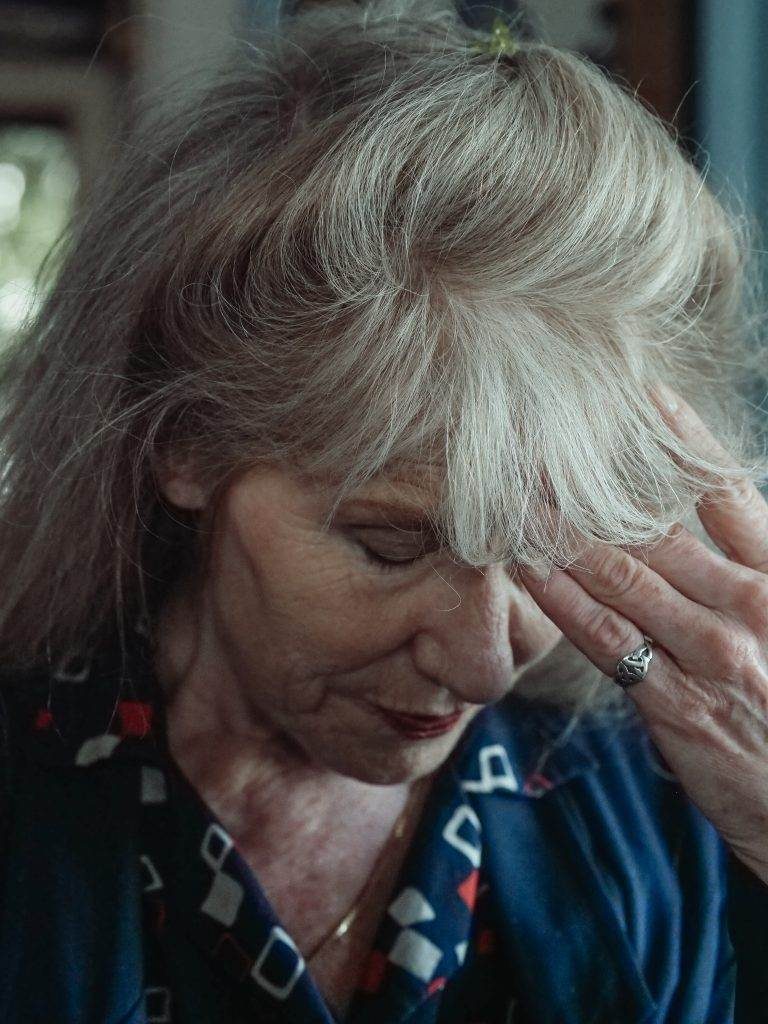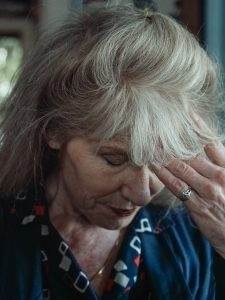 Other symptoms of POTS may include: tinnitus (ringing in the ears), blurred vision, red or purple appearance of the legs when standing up, and a "jittery" feeling or general nervousness.
As with many syndromes, different people will experience different combinations of symptoms. While dizziness and rapid heartbeat are the signs most commonly associated with POTS, many people with POTS will also suffer from abdominal pain and gastrointestinal problems, perhaps without realizing there is a correlation.
POTS symptoms may resemble many other conditions, such as:
Chronic fatigue syndrome, ME/CFS

Other heart conditions that involve tachycardia

Adrenal fatigue

Drug use

Eating disorders
Because POTS is often misunderstood or misdiagnosed, many patients will be offered medications to manage headaches, vertigo, or depression, which may not offer much relief.
Medical Treatment for POTS
As there is no definitive cure for POTS, Postural orthostatic tachycardia syndrome treatments typically aim to manage symptoms and improve quality of life.
Dietary modifications are a fundamental component of POTS management. Adequate daily fluid intake is crucial. A diet that includes plenty of salt helps maintain blood volume, aiding blood flow to vital organs. Patients are typically advised to avoid alcohol and carefully monitor caffeine intake, as these substances can exacerbate symptoms.
Exercise is gradually introduced, often starting in reclined or horizontal positions, with the goal of increasing exercise tolerance over time. Physical therapy helps retrain the autonomic nervous system, enhancing blood circulation.
Compression garments can help reduce blood pooling, and specific postures while sitting or sleeping may alleviate symptoms. Identifying triggers such as prolonged sitting, heat, or certain drugs allows for better symptom control. Regular monitoring of blood pressure and pulse, along with adequate sleep hygiene, aids overall well-being.
While no single pharmacological solution is universally effective, some medications may be prescribed based on individual symptoms. These may help to improve blood volume, aid sodium retention, reduce heart rate, and enhance blood vessel constriction.
While POTS symptoms may intermittently improve with medications and lifestyle modifications, the underlying cause of POTS may persist. Acupuncture and TCM treatment can provide a holistic solution for individuals living with POTS, which may help to address the root causes of this syndrome.
Can Acupuncture Help POTS?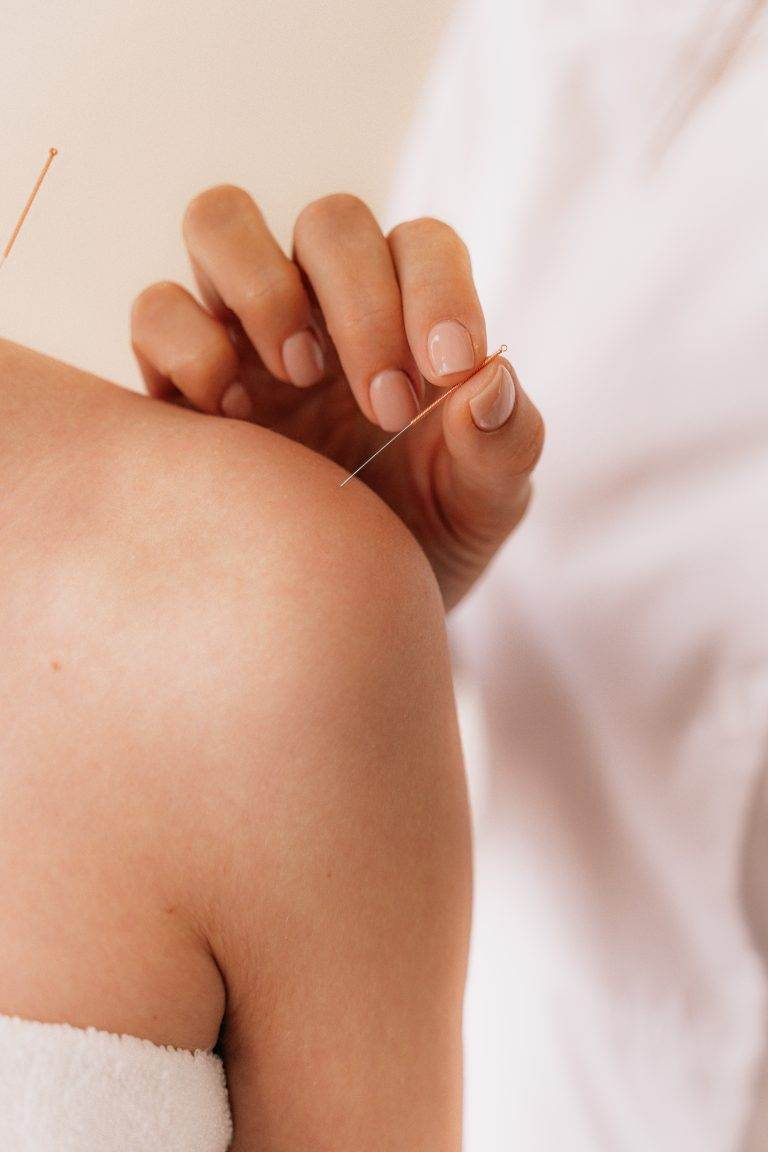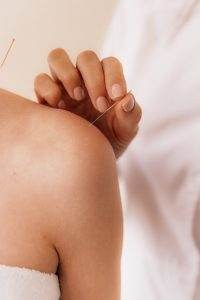 POTS is a kind of Dysautonomia; this is a general term that describes conditions that involve malfunctioning of the autonomic nervous system. This causes people's bodies to have problems with regulating the sorts of functions that are typically automatic, like the beating of the heart, circulation of blood, breathing, and temperature control. 
Western medicine offers some treatments that can help address individual symptoms of dysautonomia, but it does not have a way of treating the root of the problem. It can be difficult to get proper treatment, because people who suffer from POTS and other kinds of dysautonomia often seem reasonably healthy, and their complaints—dizziness, headaches, mental health problems—seem vague.
Acupuncture and TCM have been used to treat these kinds of problems for centuries. Acupuncture treatment can help provide positive effects on the subtle communications of the nervous system, as well as the heart rate, and physiological symptoms of anxiety. According to TCM theory, several organ systems may be involved and need support: not only the heart, but also the kidneys or spleen.
Studies have shown that acupuncture for dysautonomia can help relieve symptoms like heart palpitations, insomnia, and digestive problems.
A qualified acupuncturist is also well-versed in nutrition and can offer more detailed information regarding dietary and lifestyle changes that can help each individual patient. Your TCM provider will spend time learning more about you, so that they can offer personalized advice.
Acupuncture Near Me for POTS in West Los Angeles
TCM and acupuncture can help people with all types of autoimmune disorders, nerve disorders, and conditions involving fatigue and dizziness that may be difficult to solve with conventional methods. Acupuncture works on a deeper, more subtle level to help address complex syndromes. If you are regularly experiencing trouble with feeling light-headed, having unexplained headaches and sleep problems, it may be time to seek a more holistic alternative treatment.
*This article is for education from the perspective of Traditional Chinese Medicine only. The education provided by this article is not approved by FDA to diagnose, prevent, treat and cure human diseases. It should not stop you from consulting with your physician for your medical conditions. Traditional Chinese Medicine is based on Qi, which is an invisible force that usually cannot be observed by modern science. Because science focuses on testing ideas about the natural world with evidence obtained through observation, these aspects of acupuncture can't be studied by science. Therefore acupuncture and Chinese herbs are often not supported by double-blind, randomized trials, and they are considered alternative medicine therapies in the United States.