By Xiaomei Cai, L.Ac., Ph.D. & Qineng Tan, L.Ac., Ph.D.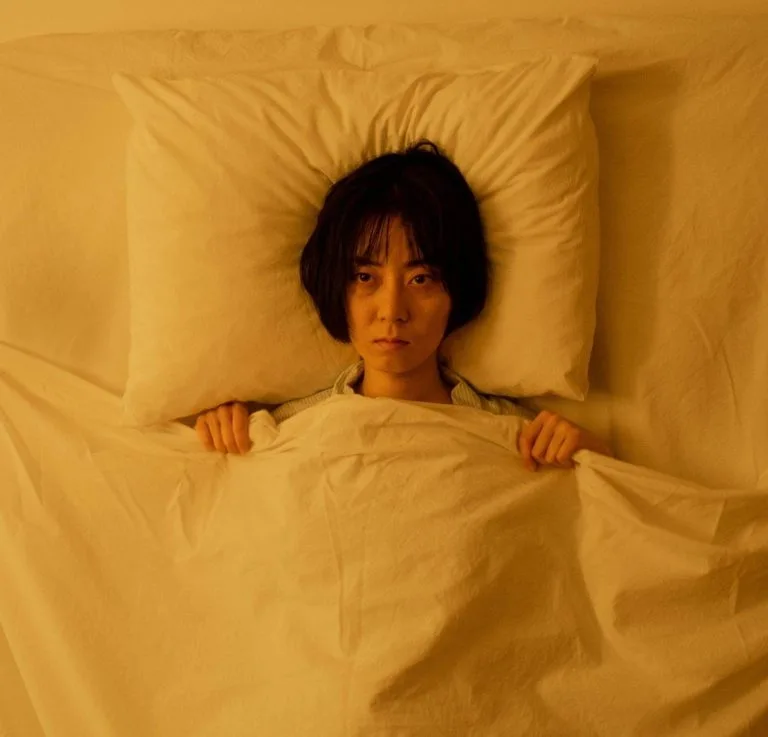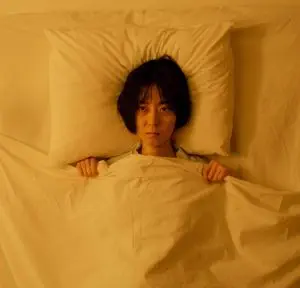 Chronic fatigue syndrome (CFS), also known as myalgic encephalitis (ME/CFS), is a condition marked by extreme fatigue that doesn't get better, even with rest, and gets worse with physical and mental exertion. Chronic fatigue is not well understood by medical science, but acupuncture and Chinese medicine for chronic fatigue syndrome symptoms can be an effective treatment option.
People with chronic fatigue syndrome are always tired, even after getting a normal amount of sleep, and the condition persists for weeks, months, or years. Other chronic fatigue symptoms include body aches, cognitive problems, vision problems, and emotional or mental health problems, like depression and anxiety.
If a person feels tired all the time, with no medical explanation, for six months or more, and has several other chronic fatigue syndrome symptoms like dizziness, difficulty concentrating, headaches, or sensitivity to light, then they might be diagnosed with CFS, or myalgic encephalitis (ME CFS).
By definition, a syndrome is a collection of symptoms that often appear together in combination, for which the exact explanation is unknown. Chronic fatigue has been considered a syndrome for some time, but has more recently been given the designation of a "disease;" hence, the newer term "myalgic encephalitis," which refers to muscle pain and inflammation of the brain and spinal cord.
Chronic fatigue syndrome symptoms can be very similar to those of fibromyalgia. People with fibromyalgia also experience severe fatigue, but the primary symptoms of fibromyalgia are musculoskeletal pain that comes and goes all over, especially in "tender points" around the major muscles and joints, along with swelling and inflammation. It is possible to have both ME/CFS and fibromyalgia.
Women are much more likely to have chronic fatigue than men. MECFS can begin to appear at any stage of life, but most usually develops in adulthood. It is estimated that up to 90% of people who have chronic fatigue go undiagnosed.
ME/CFS is a serious and disabling condition that can interfere with even the most basic daily activities. People with chronic fatigue may be able to participate in some events where they exert themselves mentally and/or physically, but afterwards, they will feel completely wiped out and have to take time to recover, often confined to bed. This is called post-exertional malaise (PEM).
Top 10 Chronic Fatigue Syndrome Symptoms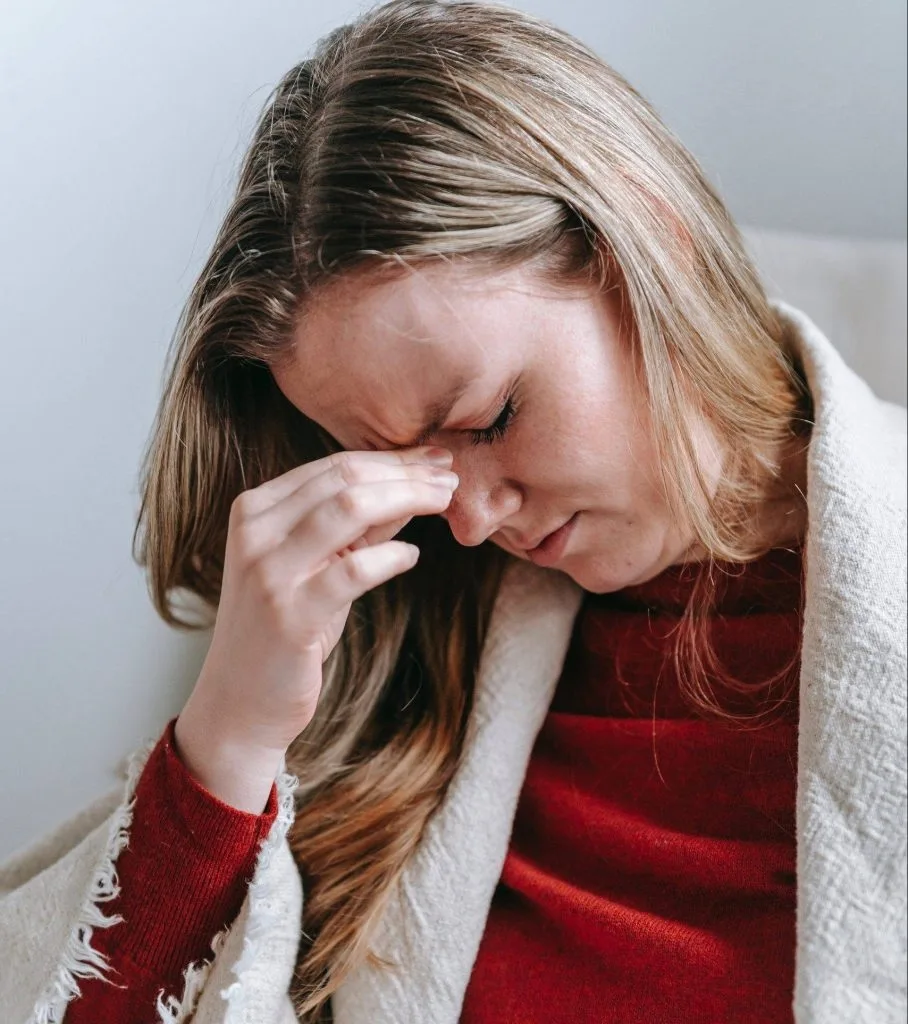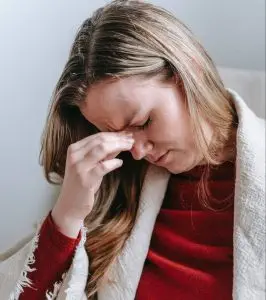 The most common ME/CFS symptoms include:
Fatigue, tired all the time, weakness

Sensitivity to light

Trouble concentrating, hard to focus, memory problems, confusion

Dizziness, especially when getting up from lying down

Headaches

Muscle aches, body ache, muscle weakness, joint pain

Enlarged lymph nodes in neck or armpit area, sore throat

Tired after exercise or mental exertion (post-exertional malaise)

Depression, mood swings, moodiness

Insomnia, sleep problems 
Other signs of chronic fatigue syndrome may include: fever, abdominal pain, weight loss or weight gain, allergies, rash, rapid heart beat, and night sweats/hot flashes.
What Causes Chronic Fatigue?
The cause of ME/CFS is not known. Immune system dysfunction, the aftereffects of having a virus, and psychological factors have all been associated with the development of chronic fatigue.
Some people begin to have symptoms of chronic fatigue after having a viral infection, such as Epstein Barr, mononucleosis, or herpes. Postural orthostatic tachycardia syndrome (POTS) is also strongly associated with chronic fatigue.
While it does seem that some people who suffer from CFS also have immune system problems, chronic fatigue is not considered to be an autoimmune disorder in and of itself.  As with other conditions like lupus or fibromyalgia, CFS sometimes appears after a person has gone through some sort of emotional trauma or physical injury. 

Some people with chronic fatigue have hormone imbalances related to pituitary hormone, adrenal hormone, or hypothalamus hormones, but it is not understood how these might be related to their condition. Diabetes, anemia, or hypothyroidism can also create hormonal imbalances that can contribute to chronic fatigue.
In some cases, chronic fatigue could be due to a sleep disorder, such as sleep apnea or chronic insomnia. Long-standing mental health issues like depression, anxiety, or PTSD can interfere with sleep and hormone responses, contributing to the chronic fatigue syndrome symptoms.
Treatment for Chronic Fatigue Syndrome Symptoms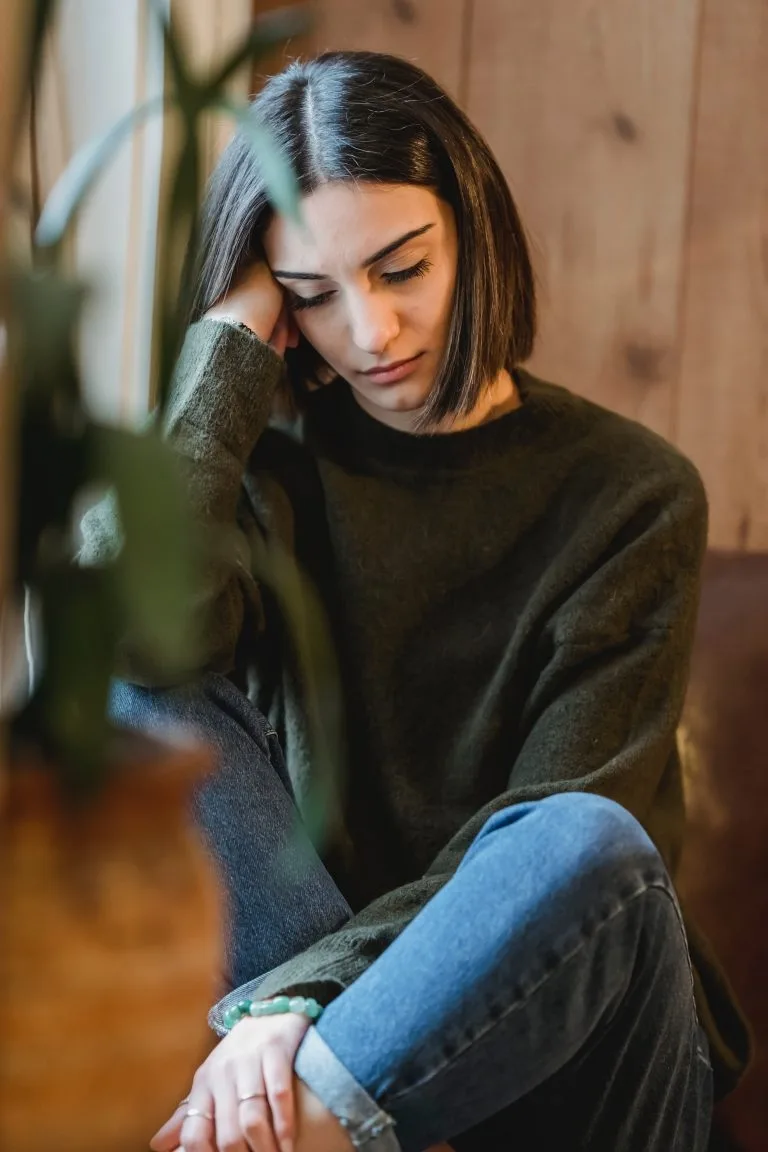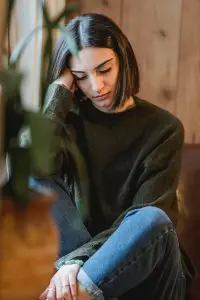 There is no clear treatment protocol within conventional Western medicine for ME/CFS. A doctor may diagnose myalgic encephalitis if they have ruled out other possibilities and then try to recommend medications or various types of therapy to help people deal with the symptoms of chronic fatigue.
Pain relievers or NSAIDs will often be the standard recommendation for handling ME/CFS related pain like headaches or muscles aches. 
Doctors may prescribe antidepressants as a way of helping patients cope with depression and anxiety related to chronic fatigue. However, these medications can sometimes cause side effects that will exacerbate the chronic fatigue rather than helping it.
Some doctors have tried treating CFS with antiviral medications, corticosteroids, or thyroid hormone medications. None of the pharmacological interventions that have been used to treat chronic fatigue syndrome have proved to be very effective.
Thus, many patients with ME/CFS consider turning to alternative medicine or complementary therapies to relieve CFS symptoms. Acupuncture is now widely recognized as an alternative therapy for chronic fatigue. 
Can Acupuncture and Chinese Medicine Help Chronic Fatigue Syndrome?
Traditional Chinese medicine is well suited to treatment for ME/CFS. Overall, TCM philosophy pays close attention to the subtle balance of energy, known as Qi, within the body as a whole, as well as within the various organ systems. By observing the specific symptoms each person experiences as part of chronic fatigue syndrome, we can pinpoint which organ systems are deficient and need strengthening. 
Classic TCM patterns related to chronic fatigue diagnosis include:
Spleen Qi deficiency

Liver Qi stagnation

Kidney deficiency

Yin deficiency

Heat toxicity

Phlegm obstruction/dampness
Latent heat and dampness are sometimes the long-term effects of a viral infection or other illness, or a long period of emotional stress. These conditions originate from an external pathogenic factor, but then cause a series of imbalances which weaken the kidneys and other organs over time. Acupuncture treatment and herbs can help reduce inflammation and strengthen Qi.
A TCM doctor will choose acupuncture points and a combination of herbs that will help harmonize the affected systems. With herbs, we are able to get nutrients into the body beyond what you can do with foods alone. A balanced diet that cools heat and tonifies the organs will also be important for recovering strength and energy.
One controlled trial found that four weeks of acupuncture treatment led to improvements in CFS symptoms. 
A systematic review of studies regarding acupuncture treatment for ME CFS showed a reduction in the severity of fatigue.
A study using acupuncture and moxibustion treatment for CFS showed a 90% effective rate, with half of the patients feeling that their CFS was "cured."
Another study involving acupuncture and moxibustion found that the moxa treatment in particular became more and more effective as treatment sessions continued past the 10th treatment. Moxibustion was shown to have an effect on the vagus nerve, which controls the parasympathetic nervous system.
How long it takes to get results from acupuncture treatment for chronic fatigue will vary from person to person, depending on how long the person has been experiencing CFS, and how deeply the organ systems are affected. TCM treatment has a cumulative effect which strengthens over time and several sessions.
Acupuncture Near Me for Chronic Fatigue Syndrome (ME/CFS) in the Los Angeles Area
ME CFS is far more common than statistics show, because many people suffer in silence and invisibility. Now, many people are struggling with chronic fatigue after having COVID-19. TCM modalities like acupuncture, Chinese herbs, and moxibustion, can help relieve fatigue, depression, mental fogginess, poor sleep, and other symptoms of CFS. If you or someone you love has been feeling exhausted for months without improvement, it may be time to consider trying acupuncture for chronic fatigue.
*This article is for education from the perspective of Traditional Chinese Medicine only. The education provided by this article is not approved by FDA to diagnose, prevent, treat and cure human diseases. It should not stop you from consulting with your physician for your medical conditions. Traditional Chinese Medicine is based on Qi, which is an invisible force that usually cannot be observed by modern science. Because science focuses on testing ideas about the natural world with evidence obtained through observation, these aspects of acupuncture can't be studied by science. Therefore acupuncture and Chinese herbs are often not supported by double-blind, randomized trials, and they are considered alternative medicine therapies in the United States.