By Qineng Tan, L.Ac., Ph.D. and Xiaomei Cai, L.Ac., Ph.D.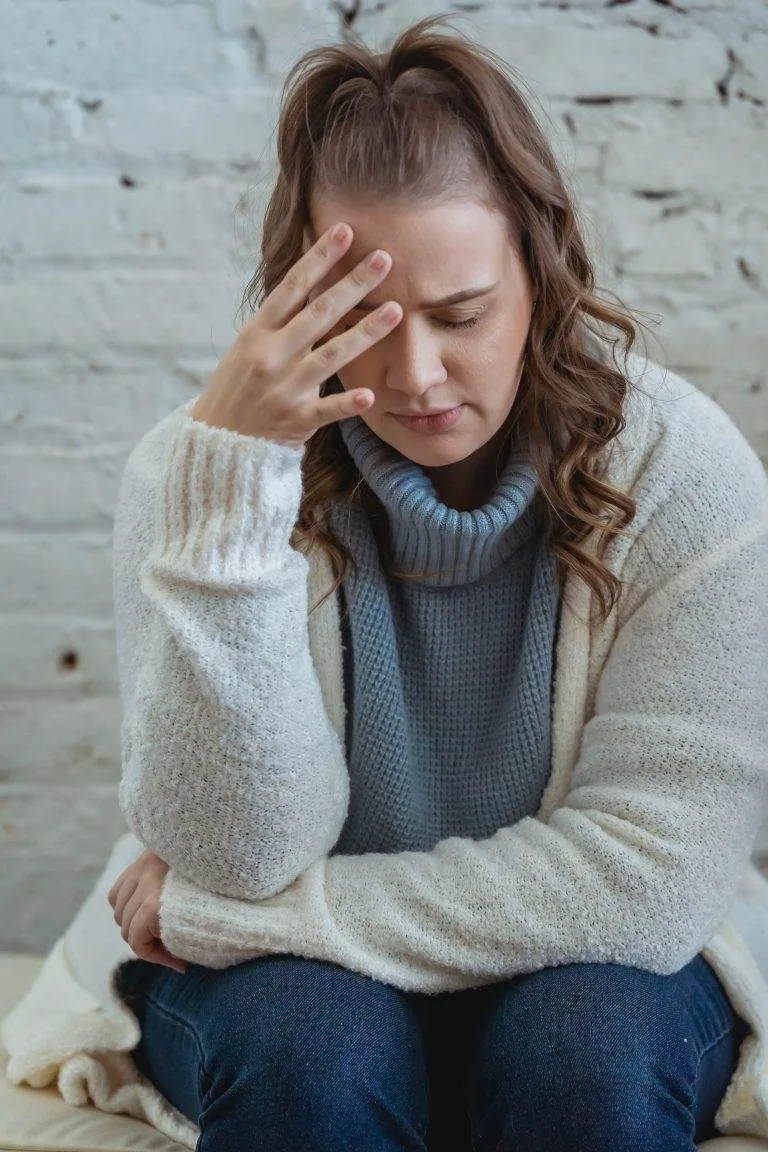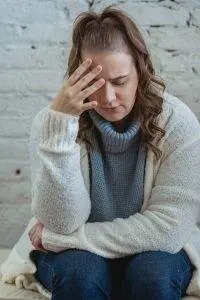 Goiter, enlarged thyroid? Tired all the time, feeling weak, sensitive to cold? Constipation, weight gain, hair loss? These can all be hypothyroidism symptoms. Hashimoto's disease is an autoimmune disorder that causes low thyroid symptoms. Acupuncture and TCM can offer an alternative hypothyroidism treatment and address Hashimoto's thyroiditis symptoms.
Recent data shows that hypothyroidism is fairly common. In the U.S., where it was previously thought that about 5% of the population may have some signs of hypothyroidism, more recent research shows that that number is over 10%. While people of all ages can have signs of hypothyroidism, it is most common among women over 50. 
The thyroid and the pituitary gland work to release various thyroid hormones that control metabolism and other processes. The primary thyroid hormones are thyroxine (T3) and triiodothyronine (T4); Thyrotropin (TSH) is the hormone that stimulates the production of T3 and T4.
The normal TSH level for most adults is in the range of 0.27 – 4.2 uIU/mL. Lower TSH levels are often a sign that the body is producing too much thyroid hormone, which leads to symptoms of hyperthyroidism, which is often due to Graves disease, which is also an autoimmune thyroid disorder.
When TSH levels are high, there is probably too little thyroid hormone, or low thyroid hormone levels. Hypothyroidism is considered "overt" when a person has high TSH levels and low T4 levels. A person is considered to have subclinical hypothyroidism when their TSH is elevated, but T4 is in the normal range.

Hashimoto's disease, also known as chronic thyroiditis, is the most common cause of hypothyroidism, but because it is a slowly progressing autoimmune disorder, it can take years for symptoms for thyroid to show up.
Hypothyroidism causes, or risk factors for Hashimoto, include: genetics, changes in hormones during pregnancy, and the presence of other autoimmune diseases. It is possible to have Hashimoto's thyroiditis and also have another autoimmune condition, such as Rheumatoid arthritis, Celiac Disease, Lupus, or Type 1 Diabetes.
In some cases, hypothyroidism can be caused by an iodine deficiency in the diet. This is rare in the U.S., though, and iodine supplementation is not helpful in cases of hypothyroidism that are not caused by a lack of iodine.
Acupuncture and TCM are excellent modalities for treating all kinds of autoimmune disorders, because they work holistically to treat both the root causes of the problem, and hypothyroid symptoms.
Top 10 Hashimoto Disease Symptoms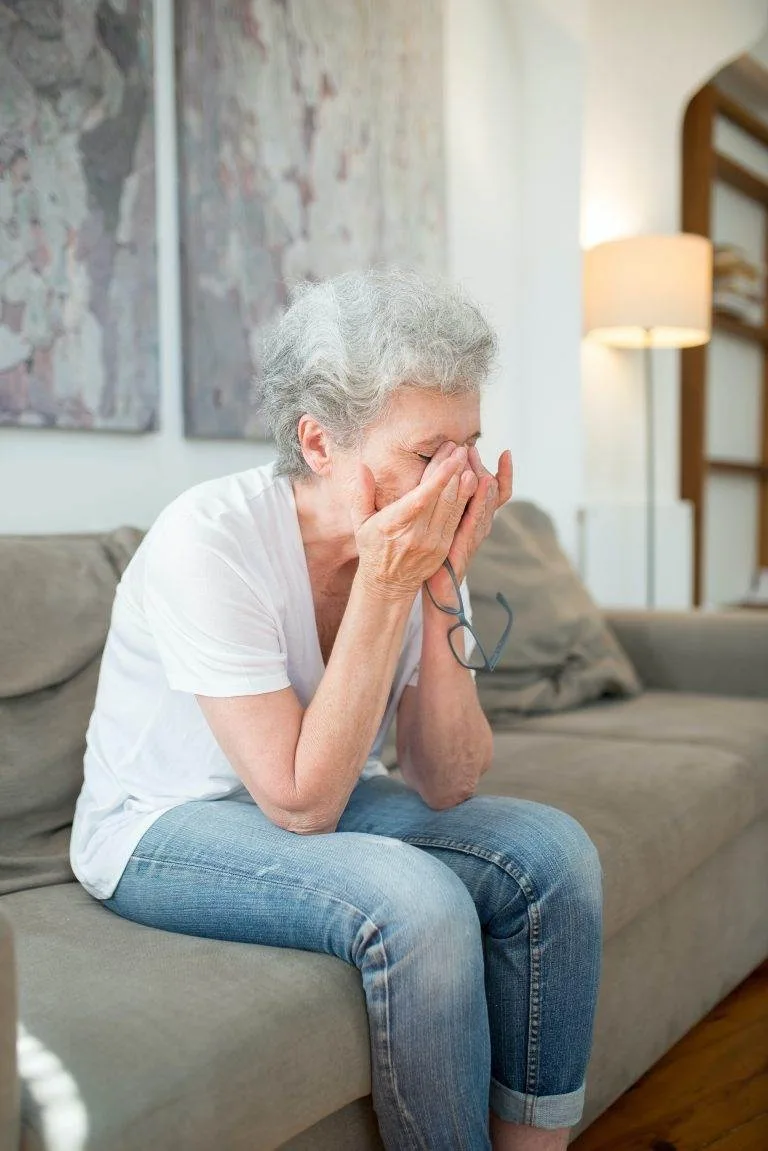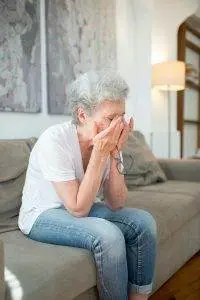 Signs of thyroid issues can take a long time to become severe enough that people notice them and seek diagnosis and treatment. Hypothyroidism symptoms can just seem like "normal" fatigue or other signs of aging. 
Sometimes when people visit their primary care doctor, and they run a typical panel of blood tests, thyroid hormone levels are still in the normal range, so no treatment is recommended.
However, hypothyroidism symptoms typically come on gradually, and will likely get worse with time, as the disease progresses.
Hashimoto's Disease Symptoms include:
Fatigue, sluggishness, tired all the time

Drowsiness, sleepy all the time

Increased sensitivity to cold, feel cold all the time

Dry skin, brittle nails, hair loss, puffy face

Muscle pain, muscle stiffness, muscle weakness, joint pain, stiff joints

Swollen thyroid, enlarged thyroid gland, goiter, swollen tongue

Memory problems, difficulty concentrating, foggy head

Change in menstrual cycle, irregular menstruation, heavy bleeding during period

Weight gain

Depression, mental health problems
If hypothyroidism is not treated, it can lead to serious complications. These may include: heart problems or cardiovascular diseases, like irregular heartbeat (arrhythmia) and high cholesterol.
Hashimoto's can cause problems with sexual function, libido, and fertility in both men and women.
In rare cases, people with untreated low thyroid levels can develop Myxedema. Myxedema is the term for advanced, severe hypothyroidism, which can lead to:
Low blood pressure

Low heart rate

Low blood sodium levels

Low blood oxygen levels

Low body temperature (hypothermia)

Mental confusion
In extreme cases, Myxedema can lead to a health crisis in which a person may go into shock, a coma, or seizures. Myxedema crisis requires immediate emergency care.
Hypothyroidism can develop slowly, with minimal symptoms. However, it is important to get proper diagnosis and treatment for Hashimoto's thyroiditis. As time goes on, untreated hypothyroidism can lead to more complications.
Medical Treatment for Hashimoto's Disease
Getting a diagnosis for Hashimoto's disease will usually involve a series of blood tests. As an autoimmune disorder, Hashimoto involves the production of antibodies that mistakenly attack healthy cells. In the case of Hashimoto's thyroiditis, an antibody test may show that the immune system is making TSO antibodies. Thyroid peroxidase (TSO) a protein that is vital to the production of thyroid hormone.
In addition, blood tests will show if there is elevated TSH and/or low levels of T4. If a person has symptoms, or an enlarged thyroid gland, and high TSH levels, then a diagnosis of Hashimoto's may be made, whether or not the T4 levels are low.
An ultrasound can indicate that there is swelling or inflammation in the thyroid gland.
Hypothyroidism Medication
The usual treatment for Hashimoto's disease is hormone replacement. Levothyroxine, under the brand names Levoxyl, or Synthroid, is usually given in pill form. This hypothyroid medication mimics the action of T4 hormone.
For many patients, medications for low thyroid will help to stabilize the TSH and T4 levels, and symptoms will improve. However, for some people, the continued autoimmune disorder process continues to cause symptoms, even when thyroid hormone levels are in the normal range.
In these cases, doctors may recommend surgery. A thyroidectomy involves the removal of some or all of the thyroid gland. After a thyroid surgery, a person will need to continue taking thyroid hormone replacement medication, as they will not produce any without the thyroid gland.
Acupuncture and TCM treatment offer an alternative or adjunct therapy for Hashimoto's disease, which can help improve immune function and address symptoms.
Can Acupuncture Help Hashimoto's?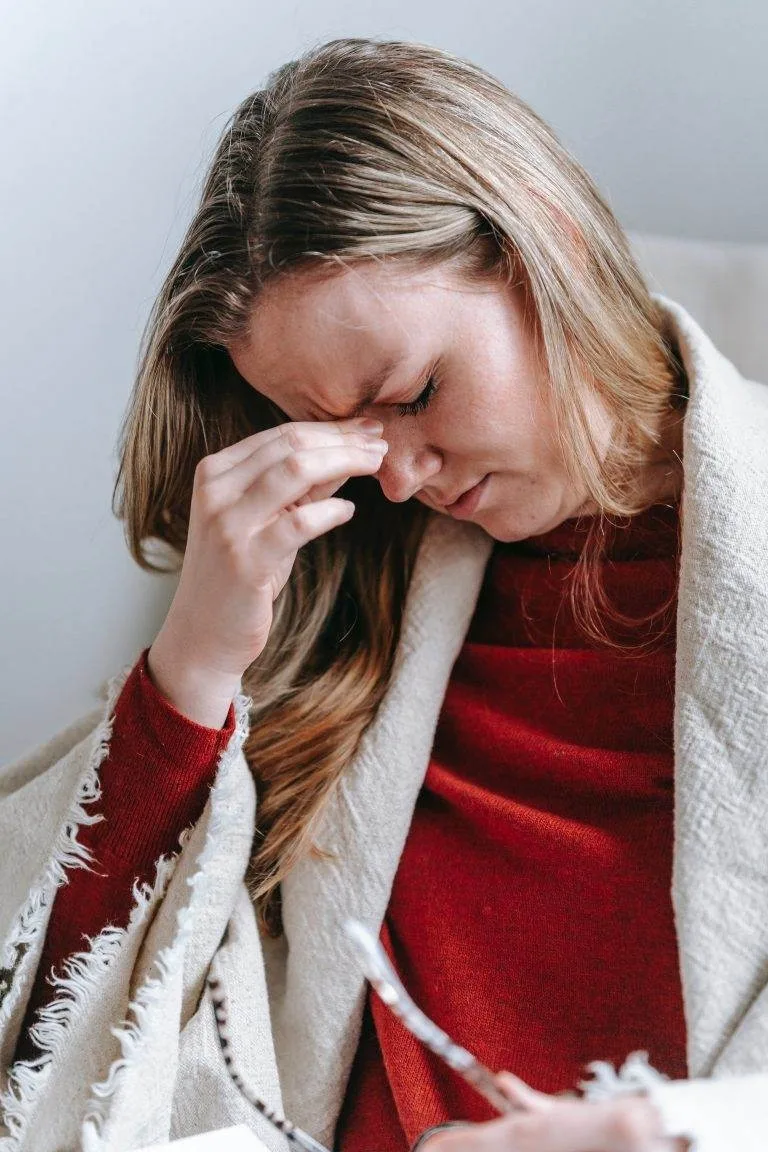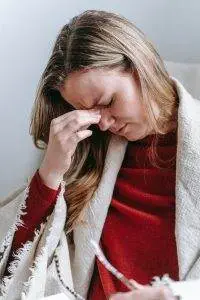 Acupuncture works by harmonizing the Qi (life force energy) of the organ systems of the body. When Qi is out of balance, then some bodily processes happen in excess, and others are deficient. A TCM practitioner observes and listens carefully to each person's individual experience of symptoms to discover which organs are out of balance.
In the case of hypothyroidism and Hashimoto's, deficiency of Qi and blood can be building up over a long period of time, and gradually begin to impact organs: mainly, the kidneys, spleen, and heart. 
For a while, while the condition is still what conventional medicine considers to be subclinical hypothyroidism, the spleen Qi is weak, and causes some symptoms, like weakness and fatigue. 
Then, as the situation progresses, the kidney Qi is affected, and more symptoms begin to occur. Yang Qi is not able to warm the organs enough, so dampness and cold begin to accumulate. This causes symptoms like constipation, swollen joints, brain fog, and memory problems.
Chronic kidney and liver qi deficiency can cause menstrual problems, and infertility.
If the problem continues, then the heart is affected, too, and cardiovascular symptoms begin to arise, like palpitations, respiratory problems, and low blood pressure.
The acupuncturist deduces from the pattern of symptoms which organs are affected, and then uses acupuncture treatment, herbs, and other modalities like cupping or moxibustion to bring more energy to depleted areas and help nourish them.
Can TCM cure hypothyroidism? Not exactly, but research has shown that acupuncture is a safe and effective treatment for thyroid disorders, whether it is used as an alternative medicine for Hashimoto's disease, or as an adjunct therapy.
Case studies have shown that regular acupuncture treatment can help stabilize thyroid hormone levels, slow the progression of the autoimmune disease, reduce symptoms, and improve quality of life.


For those who are trying to conceive and are struggling with infertility issues due to thyroid disorders, acupuncture can be a holistic treatment that helps balance hormones and improve fertility. Acupuncture treatment may help prevent miscarriage due to autoimmune conditions.
Acupuncture can also be helpful for pain management after a thyroidectomy procedure.
Acupuncture Near Me for Hashimoto's Disease – West Los Angeles Area
Acupuncture is an excellent modality for helping to treat many autoimmune diseases and thyroid conditions, including Graves disease, hyperthyroidism, and chronic fatigue syndrome. TCM can also help with menopause and perimenopausal symptoms, which often occur concurrently with hypothyroidism in women over 50. Acupuncture can also help with all kinds of mental health problems like depression and anxiety, which may be related to underlying physical conditions.
*This article is for education from the perspective of Traditional Chinese Medicine only. The education provided by this article is not approved by FDA to diagnose, prevent, treat and cure human diseases. It should not stop you from consulting with your physician for your medical conditions. Traditional Chinese Medicine is based on Qi, which is an invisible force that usually cannot be observed by modern science. Because science focuses on testing ideas about the natural world with evidence obtained through observation, these aspects of acupuncture can't be studied by science. Therefore acupuncture and Chinese herbs are often not supported by double-blind, randomized trials, and they are considered alternative medicine therapies in the United States.