By Qineng Tan, L.Ac., Ph.D. & Xiaomei Cai, L.Ac., Ph.D.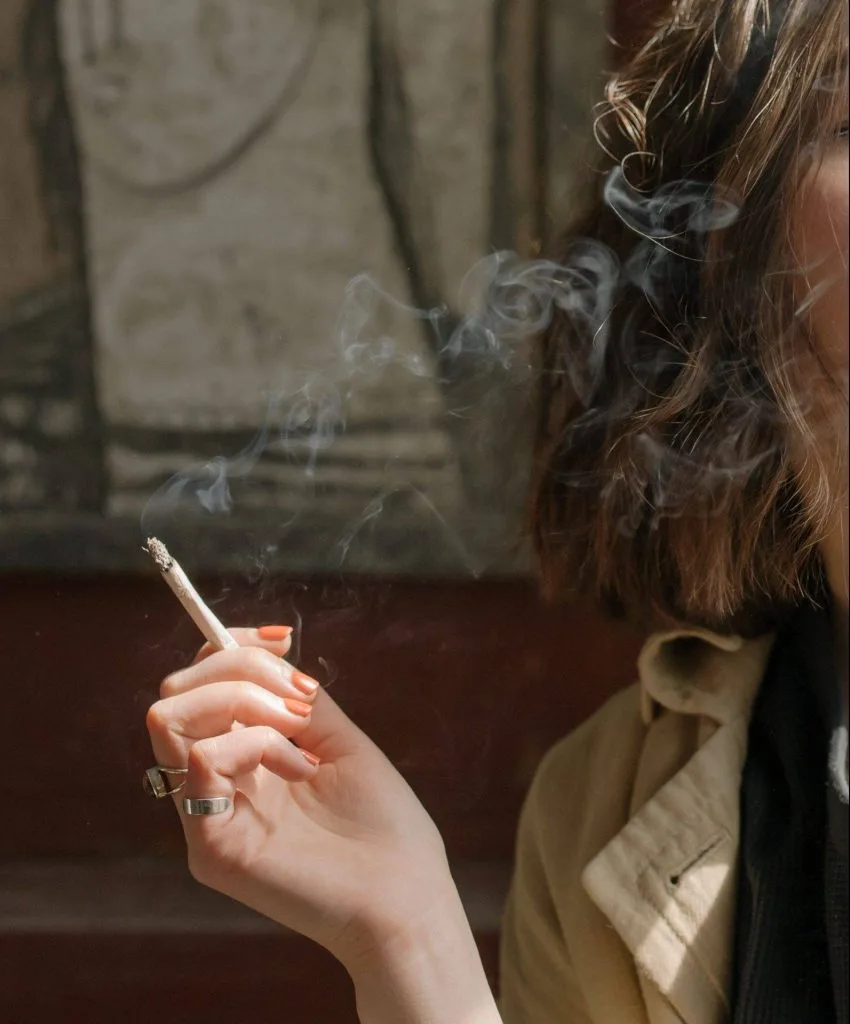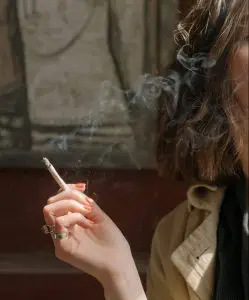 Pulmonary emphysema is a kind of chronic obstructive pulmonary disease (COPD) that causes coughing and wheezing. Symptoms of emphysema are similar to those of chronic bronchitis and pneumonia. Acupuncture treatment and TCM herbs can help relieve emphysema symptoms and other COPD symptoms.
COPD refers to a group of progressive lung diseases, where damage to the lungs causes serious breathing problems and a chronic cough. Emphysema and chronic bronchitis are both considered COPDs, and it is possible to have both of these conditions at the same time.
Bronchitis is when there is inflammation in the bronchial tubes that bring airflow into the lungs, so they get swollen and have too much mucus buildup. Emphysema is what happens when there is damage to the alveoli, the small air sacs that make up the bottom part of the lungs. This makes it difficult to draw a full breath and get enough oxygen into your bloodstream.
Smoking is the primary thing that causes emphysema. Exposure to toxic chemicals or air pollution, repeated respiratory infections, or a genetic predisposition could also be causes of emphysema. 
The number one thing people can do to prevent or help emphysema is to quit smoking. Acupuncture treatment can help people overcome nicotine addiction.
Acupuncture and other TCM treatment can also help to clear the lungs, reduce inflammation and shortness of breath, and improve quality of life for people suffering from emphysema and other types of COPD.


Top 10 Symptoms of Emphysema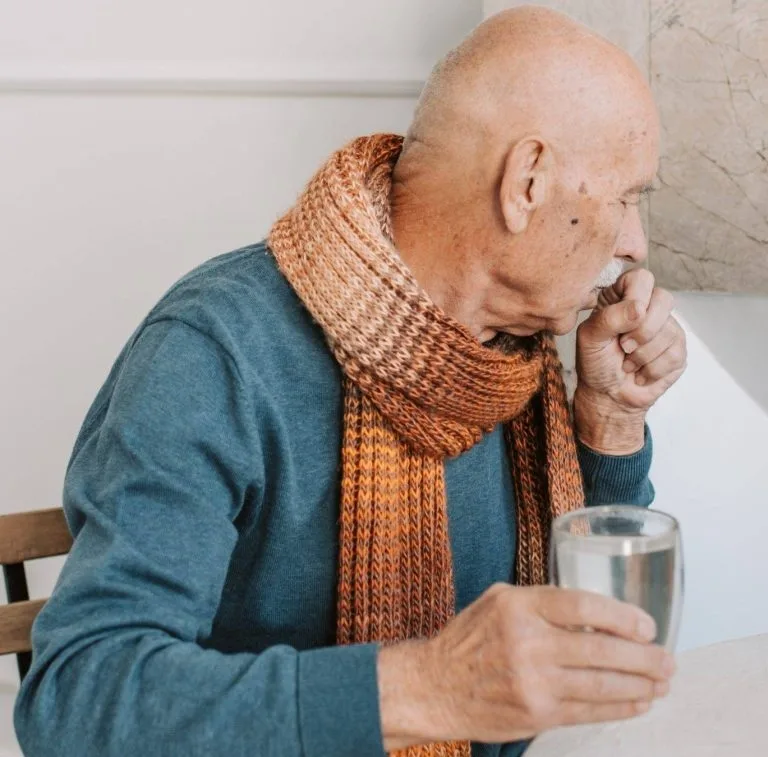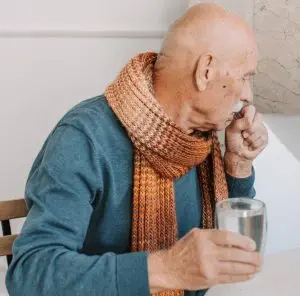 In many cases, people do not realize that they have emphysema; they may only be feeling some fatigue and shortness of breath and not take much notice. By the time symptoms have become severe enough that they seek medical help, they may have already suffered a lot of lung damage.
Emphysema symptoms are similar to those of bronchitis; although, with acute bronchitis, there may also be chills and fever, and a sense of tightness in the chest. 
The most common symptoms of emphysema include:
Chronic cough, coughing up phlegm, cough with mucus, smoker's cough, persistent cough

Shortness of breath, especially with activity or exercise (dyspnea)

Rapid breathing, breathing fast

Sputum, mucus, mucous, phlegm

Fatigue, chronic fatigue

Sleep problems, trouble sleeping, insomnia

Heart problems

Weight loss
Other signs of emphysema or COPD include: blue fingernails or lips, enlarged glands, broken capillaries under the skin, enlarged veins around the neck, enlargement of the chest or rib cage (emphysema barrel chest), and repeated respiratory infections.
4 Stages of COPD
As a COPD, emphysema is a progressive lung disease. Sometimes symptoms worsen and breathing becomes more difficult over a short period of time; this is known as an "emphysema exacerbation." As a person's respiratory function decreases, they are said to enter the later stages of COPD. Interventions and treatments may help to slow COPD progression.
Emphysema can greatly increase the risk of a person having heart problems, due to extra pressure on the blood vessels around the heart. It can also eventually lead to there being actual holes in the lung tissues, or a collapsed lung (pneumothorax).
Medical Treatment for Emphysema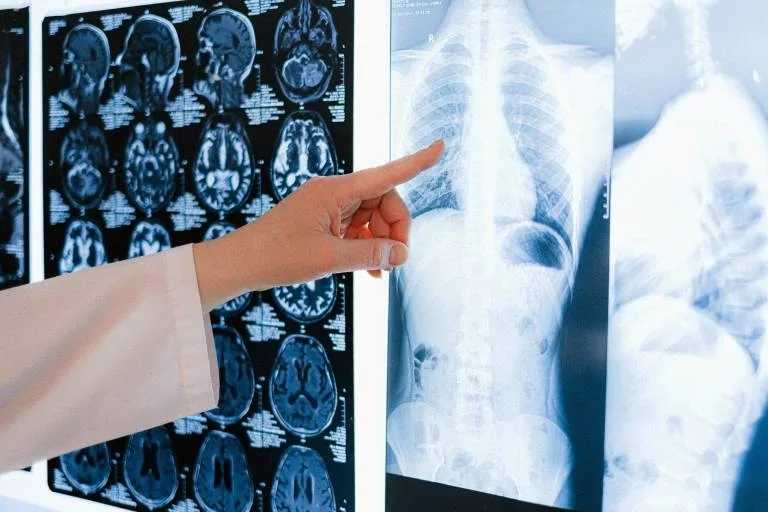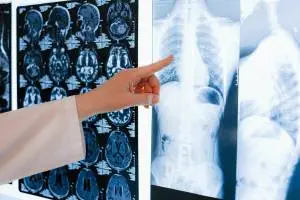 In order to diagnose emphysema, doctors may look at X-ray or CT scans imaging to see damage to the lungs. Blood tests and other lung function tests like spirometry may show the level of oxygen in your bloodstream.
Medical science has no cure for the lung damage caused by emphysema. Bronchodilators or inhaled corticosteroids may be prescribed, which can help open airways and reduce shortness of breath. Antibiotics may be used to keep infections like the flu or pneumonia at bay. If emphysema gets to a severe stage, some people may need supplemental oxygen. Some patients may be able to have a major surgery, such as lung volume reduction (removal of damaged lung tissue) or a lung transplant.
TCM modalities like acupuncture and herbal medicine can help relieve shortness of breath and coughing, improving quality of life, while staving off further decline in lung function. Acupuncture, herbs, and moxibustion can be used effectively as adjuncts to regular medical treatments for emphysema.
Can Acupuncture Help Emphysema?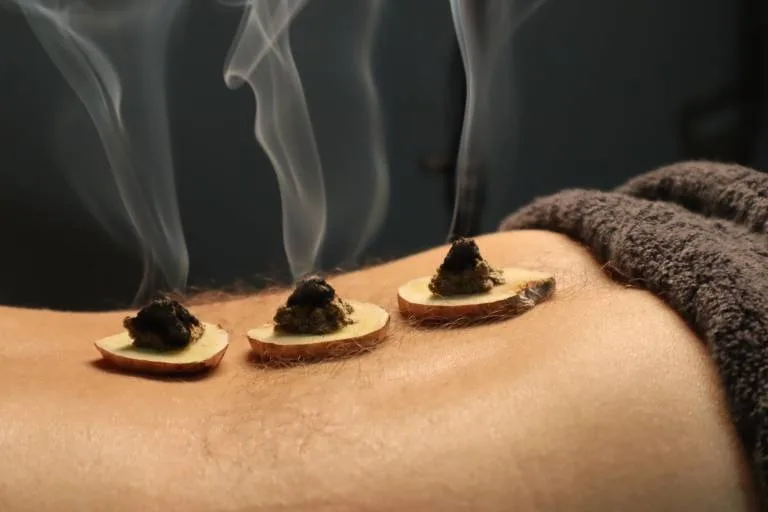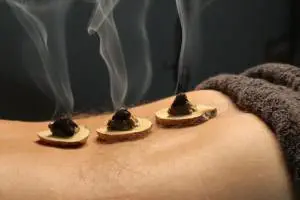 According to TCM theory, emphysema is considered to be caused by Lung deficiency, which can lead to "fei zhang," distension of the lungs, and/or "chuan zheng," which means "panting." TCM can help COPD in several ways: by clearing lung congestion and opening the bronchial airways, helping to boost immune function so that a person can better avoid infections, and providing more nutrient-rich blood flow to the whole body.
One study found that COPD patients who were given acupuncture treatment had improved breathing when doing a six minute walk.
A systematic review comparing TCM treatment and convention treatment for COPD showed that acupuncture, acupressure massage, and moxibustion were all effective interventions and concluded that TCM works well as a complementary medicine/adjunct therapy for COPD.
Many Chinese herbs and herbal formulations are useful for helping to dissolve phlegm and reduce inflammation of lung tissues. TCM herbal preparations can help reduce phlegm and clear heat, relieve inflammation of airways and improve lung function.
Nutrition is also very important for patients with emphysema, who may suffer weight loss due to lack of proper nutrients in the bloodstream. An acupuncture practitioner will work with each individual to determine what kind of food program will help to reduce inflammation and provide adequate nourishment for the organ systems.
Acupuncture Near Me for Emphysema COPD in Los Angeles
TCM is a good way to help people breathe easier, whether they are suffering from allergies, asthma, pneumonia, Cystic Fibrosis, the common cold or a sore throat, or COPDs like bronchitis and emphysema. If you or someone one you love needs to quit smoking, or has been exposed to chemical pollution through their work, acupuncture can help to detoxify and strengthen the lungs.


*This article is for education from the perspective of Traditional Chinese Medicine only. The education provided by this article is not approved by FDA to diagnose, prevent, treat and cure human diseases. It should not stop you from consulting with your physician for your medical conditions. Traditional Chinese Medicine is based on Qi, which is an invisible force that usually cannot be observed by modern science. Because science focuses on testing ideas about the natural world with evidence obtained through observation, these aspects of acupuncture can't be studied by science. Therefore acupuncture and Chinese herbs are often not supported by double-blind, randomized trials, and they are considered alternative medicine therapies in the United States.