By Xiaomei Cai, L.Ac., Ph.D. and Qineng Tan, L.Ac., Ph.D.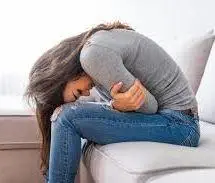 Cramping during ovulation, ovary pain, ovulation pain on one side? Ovulation cramps are very common. Acupuncture and TCM can help ease severe ovulation pain and help with all kinds of ovulation disorders.
The medical term for ovulation pain is "Mittelschmerz," which means "middle pain" in German. The term Mittelschmerz syndrome refers to the fact that ovulation cramps occur in the middle of the menstrual cycle, typically about 14 days before the next menstrual period.
Studies have suggested that 35-50% of people who ovulate experience cramping during ovulation. Other ovulation symptoms include:
Ovulation pain on one side

Pelvic pain, abdominal pain

Dull ache or sharp twinge of pain in pelvis

Vaginal pain during ovulation, vaginal cramps

Cervical cramps, cervix cramps, cervical pain

Pain around or near the tailbone, tailbone pain

Back pain, hip pain, or rib pain

Bloating, bloated stomach

Breast tenderness

Mood swings

Spotting

Nausea

Lack of appetite
The process of ovulation involves luteinizing hormone (LH) stimulating follicles on the ovary to mature then break free from the ovary and move through the fallopian tube. 
Follicles are like small cysts which stretch the surface of the ovary and then rupture. Blood and other fluids may be released, and this may be part of what causes pelvic pain during ovulation. 
Estrogen levels are usually at their highest at the time of ovulation, which can contribute to water retention and uncomfortable bloating in the pelvic area.
For people who are trying to get pregnant, ovulation pain and fertility—or ovulation pain and pregnancy success—may seem related, because the cramping lets them know when they are most fertile.
Many people never notice any signs of ovulation if they aren't specifically watching for them. For some, ovary pain during ovulation is a sharp cramp that only lasts a few minutes, or a few hours. For others, ovulation pain and pelvic cramps can be so severe that they are debilitating.
Acupuncture and TCM treatment can help relieve ovulation cramps and help regulate hormones to alleviate other ovulation symptoms and problems, as well.
What Causes Ovulation Pain?
Why do some people experience more severe ovulation pain than others? Medical science has not determined exactly why some people experience pain during ovulation and others don't. 
Sometimes ovulation pain can be so bad that people go to the emergency room. In this case, doctors will want to rule out other possibilities. Many conditions can cause pelvic pain, including:
Ulcer

STIs

Bowel obstruction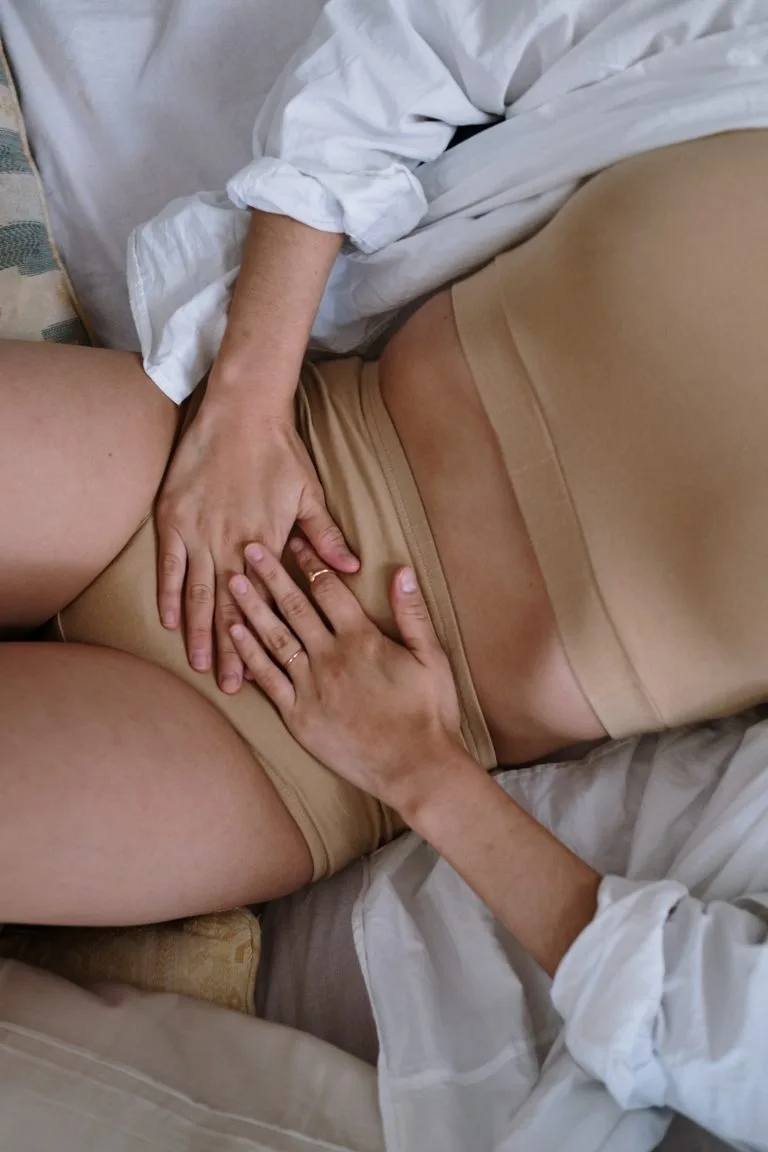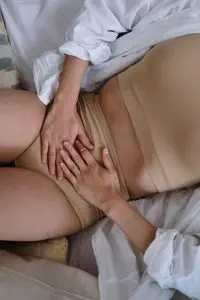 Pelvic pain that is related to the reproductive organs can include:
Menstrual cramps, PMS, dysmenorrhea, painful periods

Ovarian cyst, ruptured ovarian cyst, twisted ovarian cyst

Endometriosis

Pregnancy

Ectopic pregnancy

Pelvic inflammatory disease

Scar tissue in the pelvic area

Cancers of the reproductive organs

These conditions not only cause pain, but may interfere with fertility if and when you are ready to conceive.


Endometriosis Ovulation Pain or Ovarian Cyst Pain?
Ovary pain may be related to other issues, apart from ovulation.
Some women begin to experience more ovulation pain when they are going through perimenopause, due to changing estrogen levels.
Ovarian cysts—sacs filled with fluid that develop on the ovaries—are very common. These usually form during ovulation and then go away on their own. However, in some instances, they grow larger, and can cause considerable pain.
Signs of ovarian cyst may be a constant ache, or one that comes and goes, or sudden, sharp pains that happen occasionally. Other ovarian cyst symptoms include: bloating, swelling, and pressure in the pelvic area. If the cyst ruptures, there may be a very sudden, severe pain on one side, and if the cyst becomes twisted or torqued, there may be severe pain accompanied by nausea or vomiting.
Polycystic ovarian syndrome (PCOS) is a hormonal condition in which a person does not ovulate regularly. In many cases, lots of small cysts form on the ovaries, which can cause bloating and pelvic pain.
Ovulation pain can be differentiated from PCOS or ovarian cyst pain mainly by the fact that it occurs only during a specific window of time during the ovulation cycle. If you are using a fertility calculator (ovulation calculator) to track your cycle, then you may be more aware of how your ovulation cycle works and when your fertile window is going to occur.
Endometriosis is a condition in which uterine lining tissues develop in other areas of the body, particularly on the ovaries and fallopian tubes. One of the primary symptoms of endometriosis is pelvic pain, which can be severe and happen at any time during the menstrual cycle. Some people report increased pain during ovulation, as well as severe menstrual pain.
Endometriomas (also known as "chocolate cysts") can develop in and around the ovaries. There can also be scar tissues, or adhesions, around the ovaries. These tissues may contribute to the increased pain ovulation can cause when you have endometriosis. In these cases, the pain may radiate to other areas, even down to the thighs. Having sex may also be painful around the time of ovulation.
It is important to consult with a health professional if you are experiencing ovary pain, vaginal pain or severe menstrual pain.
PCOS and endometriosis not only cause pain and other uncomfortable symptoms, but can lead to infertility. 
If your periods are irregular, or you have reason to suspect that you are not ovulating, it is important to seek health care. Severe pain or missed periods may be sending a signal that there is a deeper issue that needs to be addressed.
Treatment for Ovulation Pain
Ovulation pain may not occur every month. Some people may get relief from occasional ovulation pain by taking over the counter pain relievers like ibuprofen.
If ovary pain is happening frequently and is unbearable, a doctor may recommend hormonal birth control, like oral contraceptives or the Nuvaring. These birth control methods suppress ovulation, and therefore prevent mittelschmerz. However, hormonal birth control can have other negative side effects, and is not suitable for those who may be trying to get pregnant.
Can Acupuncture Help Ovulation Pain?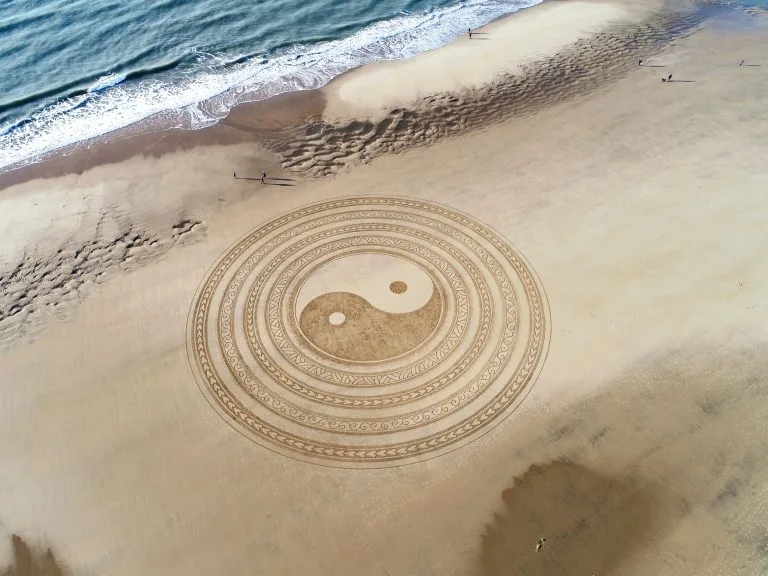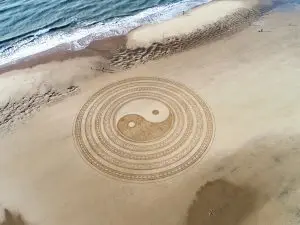 In TCM, we see ovulation as being a transition from Yin dominant energy to Yang dominant energy. The Yin energy has built up to the point when the egg is released, then Yang energy warms the uterus to prepare it for potential conception.
If there is stagnant Qi (life force energy) in the organ systems, this can cause the intense cramps some people experience during ovulation.
Acupuncture treatment, herbs, and the right nutrition can help move Qi and blood. The smooth flow of Liver Qi, in particular, is essential to not only enhance fertility, but to help ovulation and menstruation occur without blockages that cause pain.
Acupuncture and Chinese herbs have been shown to help relieve all types of gynecologically related pelvic pain, including endometriosis pain, menstrual pain, and period back pain.
Acupuncture treatment has a natural effect on the key hormones involved in follicle development, ovulation, and menstruation: estrogen, progesterone and prostaglandins. Balancing these hormones can help to regulate ovulation when it is not occurring, and also to help relieve cramps, tension, and other symptoms.


Top 3 Acupressure Points for Ovulation Pain
Here are some acupoints for ovulation cramps that you can use to help relieve pelvic pain.
"Sea of Qi" CV6 – 1-2 inches below belly button, massage in a circular motion for at least a minute

San Jiao Jiu CA6- 2 points that make a triangle with the navel, press firmly

Zigong  Ren Channel 3 – 4-5 inches below the belly button, press firmly for a minute
Acupuncture Near Me for Ovulation Pain
Whether you are experiencing monthly ovulation cramping, not sure when or if you are ovulating, or suspect that you may have PCOS, endometriosis, or fibroids, TCM and acupuncture offer a highly effective alternative treatment for gynecological issues. The doctors at Art of Wellness are highly respected experts when it comes to fertility treatment and women's health. Their unique knowledge of Western gynecology and obstetrics combined with TCM allows them to work with you and your individual situation.


*This article is for education from the perspective of Traditional Chinese Medicine only. The education provided by this article is not approved by FDA to diagnose, prevent, treat and cure human diseases. It should not stop you from consulting with your physician for your medical conditions. Traditional Chinese Medicine is based on Qi, which is an invisible force that usually cannot be observed by modern science. Because science focuses on testing ideas about the natural world with evidence obtained through observation, these aspects of acupuncture can't be studied by science. Therefore acupuncture and Chinese herbs are often not supported by double-blind, randomized trials, and they are considered alternative medicine therapies in the United States.