By Xiaomei Cai, L.Ac., Ph.D., & Qineng Tan, L.Ac., Ph.D.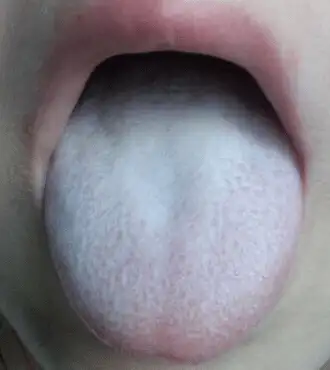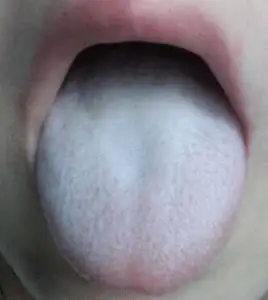 Why do I keep getting yeast infections? White patches on the tongue? It could be the common fungal infection Candida, also known as Candidiasis or a yeast infection. Candida infection can happen to people of all ages and in different parts of the body. Acupuncture and TCM Chinese herbs can help resolve recurrent yeast infections and thrush in the mouth.
Candida albicans, the species of candida fungus that most often causes candidiasis, is a type of yeast that naturally exists in the human body. When the population of candida is kept to normal levels, it causes no harm; in fact, it acts to help digestion and the absorption of nutrients from food. But when proliferation of the fungus gets out of control, candida can cause burning pain, redness and inflammation, and difficulty with normal processes like eating, digestion, and elimination. In extreme cases, candidiasis can cause serious illness.
Candida overgrowth most often happens in the mouth (known as "thrush"), or in the genital area (usually called a "yeast infection"). Thrush in babies' mouth commonly affects very young infants, creating white or yellow patches or sores in and around the mouth that can affect feeding. Thrush in adults is less common, but can occur when someone's immune system is weak (common among people living with HIV/AIDS), or if they wear dentures or use medications for dry mouth, causing the typical white patches, cracks in the corners of the lips, and burning sensations in and around the mouth and throat.
Most women have probably experienced a vaginal yeast infection at some point in their lives. This type of candida causes burning and itching in the vulva and vagina along with a white, clumpy discharge. Candidiasis can also affect men, causing an itchy rash on the penis.
Is candida or thrush contagious? It's rare for a person to "catch" a fungal infection from another person, but it is possible, for example, for a person to pass a yeast infection to his or her partner through sexual contact. It is also possible for a mother to develop thrush on her nipples from nursing her baby who has oral candidiasis.
Candida overgrowth can affect other parts of the body, including the finger or toe nails (candidal paronychia), and especially areas of the skin that tend to be damp and sweaty, like the armpits or the creases around the groin. 
In some cases, invasive candidiasis can get deeper into the body, infecting the gastrointestinal system or even getting into the bloodstream, which can lead to infection of various organs, including the eyes, heart or kidneys. This type of candida infection can become serious, causing fever, and even sepsis, which can be fatal.
Candida overgrowth creates different problems for different people. That is why TCM, acupuncture, and herbal medicine provide an excellent way to treat candida. TCM theory of candidiasis treatment allows for a highly individualized approach to each patient, so that we can get rid of yeast infections for good.
Top 5 Types of Candida Infection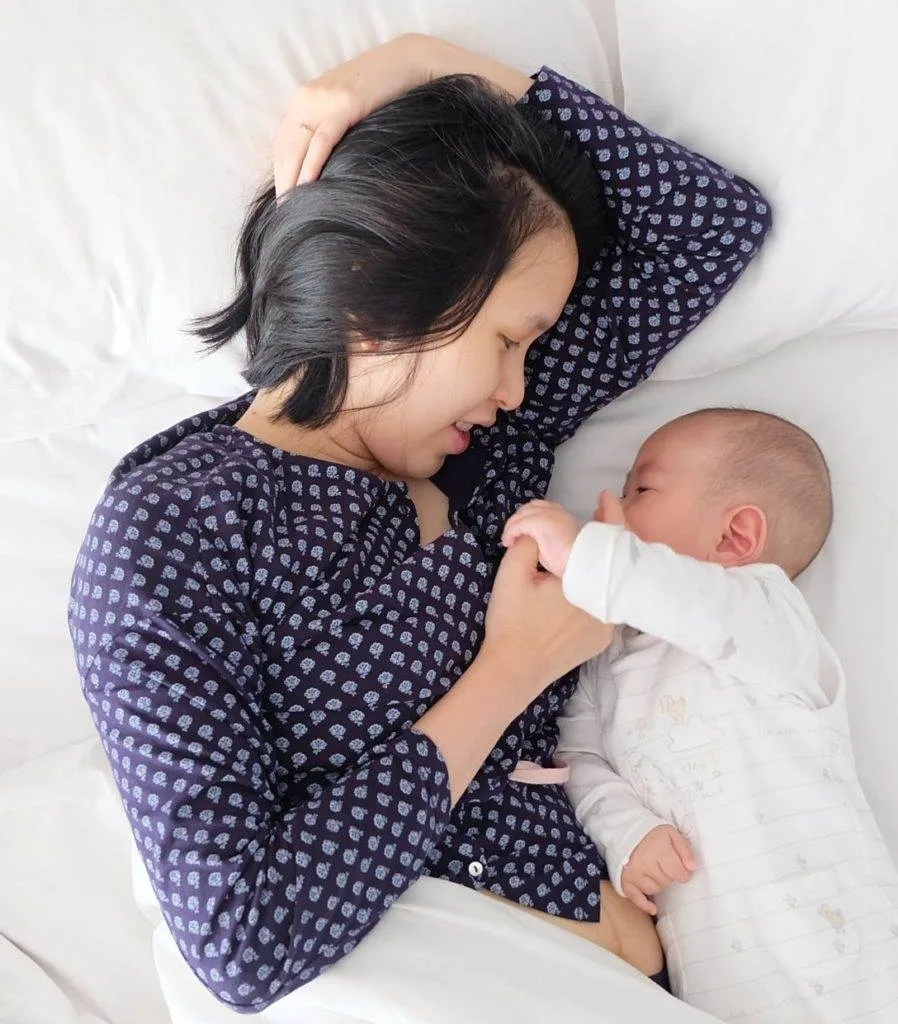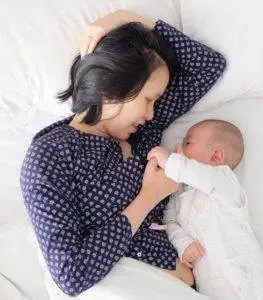 Candida overgrowth can occur in different parts of the body. The most common kinds of yeast infection or candida are:
Oral candidiasis – also known as thrush in mouth, or yeast infection in the mouth. Thrush in babies usually occurs because the infection passes from the mother's vaginal area to the baby during birth, and the infant's immune system is not developed enough to fight it. What thrush on tongue looks like: white patches that can be wiped off.

Vaginal candidiasis – commonly known as a vaginal yeast infection, candidiasis of the female genitals causes redness, burning, and "cottage cheese-like" discharge. 

Candidal

balanitis – candida

infection of the male genitals

happens particularly in uncircumcised men.

More recent research has led some medical professionals to believe that fungal infections may cause a prostate problem, infection in prostate, prostatitis symptoms, enlarged prostate symptoms, and symptoms to prostate cancer.

Cutaneous candidiasis – or yeast infection on skin. Candida can cause diaper rash in babies, and red, itchy, peeling patches in areas where the skin has many folds and creases. Candidiasis can also infect the fingernails, toenails and nail beds.

Invasive candidiasis – When candida gets into the digestive tract or bloodstream, it can cause a serious systemic infection that affects the blood, heart, brain, esophagus, and/or digestive tract. This happens most often in people with compromised immune systems, especially people with HIV or who are undergoing chemotherapy for cancer.
Candida overgrowth can also lead to symptoms of fatigue, chronic allergies, chronic sinusitis or post-nasal drip. Central nerve damage, constant irritability, and chronic fatigue syndrome are all signs that a person may have a deep candida infection.
What Causes Candida?
Candida yeasts are present in every human body. What causes candidiasis is abnormal fungal overgrowth due to a lack of friendly bacteria or a weakened immune system. Women often get yeast infections during pregnancy because of changes in the balance of bacteria in their pelvic area. Antibiotics, steroids, birth control pills, and chemotherapy drugs can all contribute to candidiasis by affecting the gut flora. Just a few rounds of antibiotics can destroy all of the healthy bacteria we need to maintain proper balance. Personal habits and hygiene mishaps, like wearing too-tight pants or the same sweaty workout clothes all day, can also lead to yeast infections. Food choices can also play an important role in whether or not a person is prone to yeast infections. It may be recommended that people go on a "candida cleanse" or special candida diet to help stop the candida overgrowth.
How Do You Treat Candida?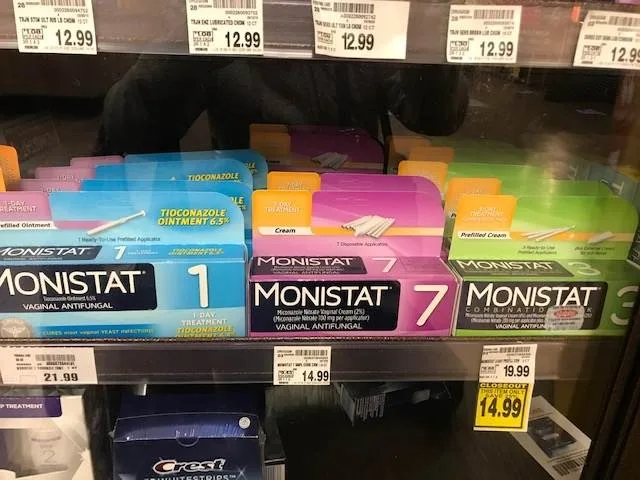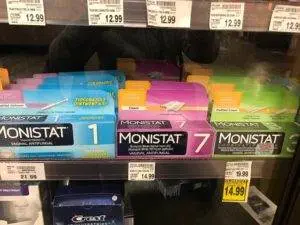 Often a mild case of candidiasis in the mouth will go away within a few weeks on its own. If oral thrush treatment is needed, a doctor may prescribe antifungal nystatin drops, mouthwash, or lozenges.
Cutaneous candida (skin infection), vaginal yeast infections, and male genital infections will usually be treated with antifungal medications such as Fluconazole, which can be taken orally, or topical antifungal creams like Nystatin. 
These antifungals may help to alleviate the symptoms of candidiasis by stopping the yeast overgrowth. However, for many people who experience recurrent yeast infections, they are only a temporary solution. Frequent use can build up an antifungal resistance. When candida keeps coming back, there is surely a deeper cause for the ongoing yeast infections.
Azoles and other types of antifungal medications are used to stop the growth of the candida in patients with invasive candidiasis. Unfortunately, they can also be toxic to other organs, like the kidneys. For people who are already in poor health, these medications may cause more harm.
Acupuncture and TCM provide a method for dealing with candidiasis while improving immune function, and revitalizing the health of the skin, reproductive organs, digestive tract, or whatever parts of the body are affected by candida overgrowth.
How Can Acupuncture Help Candida?
In TCM philosophy, the spleen and stomach play important roles in digestion, especially the transformation of one fluid into another, and the movement of fluids through the digestive and eliminative organs. Basically, in TCM, the spleen is responsible for turning what we eat and drink into healthy blood and Qi (life force energy). When the spleen and stomach are weak and not working well, excess fluid builds up and encourages the candida yeasts to reproduce.
Candida is considered to be caused by spleen/stomach deficiency and dampness. When dampness collects in the pelvic region, it creates phlegm and leads to congestion and heaviness. This is what can lead to vaginal yeast infections or a prostate problem in men. 
In other cases, the improper functioning of the stomach causes heat and fire to develop in the upper part of the body, which can cause thrush in the mouth, or the kind of invasive candidiasis that affects the heart. 
Your acupuncturist will work to improve spleen and stomach function to restore balance of the intestinal flora with a combination of acupuncture, customized herbs, and a complete nutritional analysis to create an appropriate diet to cleanse candida from the system.
Acupuncture treatment will strengthen and tonify the spleen and other organs. Herbs can be used internally and externally to help relieve candidiasis. TCM formulations that have developed over many centuries are known to have antifungal and antibacterial properties.
Several studies have demonstrated the efficacy of using herbs in external forms for women's genital infections. Using herbs via steam, hip bath, or douche bypasses the digestive system so that the herbs can directly help to reduce inflammation and discharge.
Top 5 Candida Diet Tips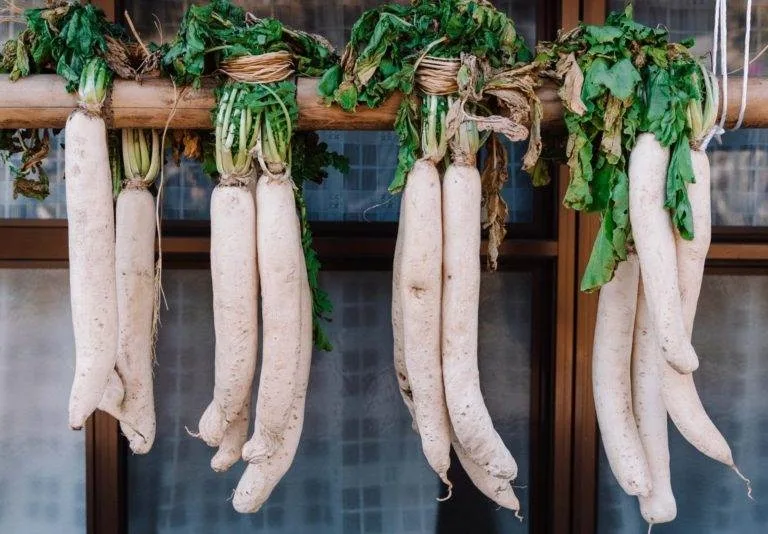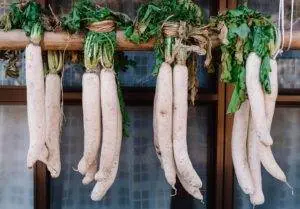 A TCM practitioner will focus on creating and implementing a food program that helps to clear dampness from the body. Candida infection tends to occur when the body is more acidic. A diet that is high in refined sugars and meats and low in vegetables tends to create a lower PH level (below 7). Eating more dark green leafy vegetables will help to make the body more alkaline. It is also very important to check behavioral habits that might be contributing to the yeast overgrowth. 
Avoid all refined sugars, sweeteners, sweets, and even fruits. These foods all cause the candida yeast to spread more quickly. Stay away from foods with yeasts in them, like bread, crackers, packaged cereals, and pretzels. Vinegar and alcohol should also be cut out of the diet until the situation improves.

Avoid milk,

cheese,

eggs, and red meats, and emphasize instead lots of green vegetables. Chlorophyll (the phytonutrient present in all green leaves) is especially helpful for getting rid of candidiasis. Stay away from eating fungi, like mushrooms, and pickled vegetables.

Eat more warm, cooked foods, especially soups and rice, which are easy to digest. Other helpful foods include orange and yellow winter squashes and daikon radish.

Use a baking soda solution (1-2% solution) to douche or as a hip bath to help get rid of a vaginal yeast infection.

Taking a high quality probiotic supplement can help to restore proper balance of the gut flora and control yeast growth.
Be sure to keep the skin in sensitive areas clean and dry, but avoid using harsh soaps or deodorants. Avoid too-hot showers or baths, especially in shared spaces. Always change out of wet bathing suits and workout clothes right away. Wear loose clothing made of natural fibers.
Find Acupuncture Near Me for Candida
It can be very frustrating to suffer with recurrent yeast infections. If you keep getting yeast infections, it may be time to try a different treatment to help get rid of them. New parents who are worried about thrush in babies may find that starting to work with a TCM provider offers a safe, natural alternative to antibiotics and other medications. You may discover that an integrative approach to solving problems with candidiasis works better in the long run than over the counter creams or prescriptions to get rid of candida.
*This article is for education from the perspective of Traditional Chinese Medicine only. The education provided by this article is not approved by FDA to diagnose, prevent, treat and cure human diseases. It should not stop you from consulting with your physician for your medical conditions. Traditional Chinese Medicine is based on Qi, which is an invisible force that usually cannot be observed by modern science. Because science focuses on testing ideas about the natural world with evidence obtained through observation, these aspects of acupuncture can't be studied by science. Therefore acupuncture and Chinese herbs are often not supported by double-blind, randomized trials, and they are considered alternative medicine therapies in the United States.