By Qineng Tan, L.Ac,. Ph.D. and Xiaomei Cai, L.Ac., Ph.D.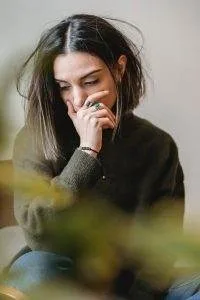 Always tired? Craving salty foods? Thirsty all the time? Adrenal fatigue? Addison's disease is a condition in which the adrenal glands do not produce enough cortisol. Acupuncture and TCM can help to balance the adrenal hormones and relieve adrenal insufficiency symptoms.
Addison's, also known as adrenal insufficiency, happens because of damage to the adrenal glands. What do the adrenal glands do? The adrenals are small glands that are located just above the kidneys. They produce hormones, including cortisol and aldosterone. These hormones are important in metabolic functions, and are also a big part of our stress response.
Cortisol is released from the adrenal glands into the bloodstream, and it aids in the body's use of macronutrients: protein, carbohydrates, and fats. Cortisol regulates blood pressure and blood sugar levels, and it also gives us an extra energy boost when we need it because of sudden and/or stressful circumstances.
In many cases, Addison's disease is the result of an autoimmune disorder. In these cases, the immune system mistakenly attacks the adrenal cortex, the part of the adrenal glands that produce cortisol and aldosterone. 
In some parts of the world, tuberculosis infection is still common, and tuberculosis can lead to damage of the adrenal glands.
Other infectious diseases like HIV/AIDS, or fungal infections like histoplasmosis, can cause adrenal damage.
People with other autoimmune diseases may be more susceptible to developing Addison disorder, too. For example, Addison's disease can happen concurrently with:
Some people may develop Addison's disease in addition to having hypothyroidism or diabetes. 
Addison's Disease Symptoms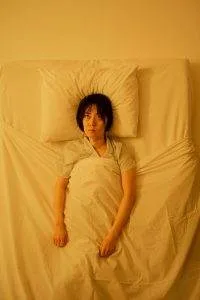 In the early stages, Addison's disease symptoms may feel like a flu, causing fatigue, muscle weakness and joint pain. But as the illness progresses, these symptoms may become chronic.
Adrenal insufficiency symptoms include:
Extreme fatigue

Dehydration

Loss of appetite 

Unexplained weight loss

Darkening of skin in areas, hyperpigmentation, darkening of gums

Blue-black color to skin around mouth, nipples, or genitals

Low blood pressure, hypoglycemia

Fainting, light-headedness

Craving salt

Abdominal pain

Nausea, vomiting

Joint pain

Muscle pain

Irritability

Loss of body hair

Sexual problems

Irregular periods, no menstrual periods, missed periods
Primary ovarian insufficiency (POI), has been found to be more common among those with Addison's disease, with about 1 in 10 women with Addison's going through early menopause (before 40).
In extreme situations, Addison's sickness can lead to kidney failure, or going into shock. Early warning signs of adrenal crisis include nausea, fever, headache, and confusion. This sudden worsening of Addison's disease is known as Adrenal crisis, and requires immediate medical attention.
Medical Treatment for Addison's Disease
Accurate diagnosis and appropriate treatment are crucial for individuals with Addison's disease. 
A doctor will typically diagnose Addison's disease through blood tests. These tests measure the levels of cortisol and aldosterone in the blood. Low levels of these hormones are indicative of adrenal insufficiency.
If blood tests suggest adrenal insufficiency, an ACTH stimulation test may be performed. In this test, synthetic adrenocorticotropic hormone (ACTH) is administered, and cortisol levels in the blood are measured. Patients with Addison's disease typically do not show a significant increase in cortisol after receiving ACTH.
The primary treatment for Addison's disease involves hormone replacement therapy. Patients are prescribed synthetic cortisol (usually hydrocortisone or prednisone) to replace the insufficient natural cortisol production.
If aldosterone production is also insufficient, patients may be prescribed fludrocortisone to replace this hormone. This helps regulate salt and water balance in the body.
Dosage and frequency of cortisol replacement are adjusted to meet the specific needs of each patient. Patients often need to take multiple doses of medication daily to mimic the body's natural cortisol rhythms.
These steroid medications can cause side effects like dizziness, nausea, and changes in the menstrual cycle.
Patients with Addison's disease require ongoing medical supervision to monitor hormone levels, adjust medication as needed, and ensure that they are responding well to treatment.
Acupuncture offers an adjunct or alternative treatment for Addison's disease that can help regulate hormones.
Can Acupuncture Help Addison's Disease?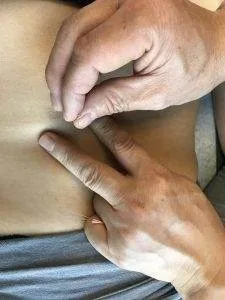 According to TCM theory, the kidneys are responsible for storing and controlling not only Qi, but "essence," which represents a person's foundational life force energy. 
Addison's disease, or adrenal insufficiency, is usually related to some variation of kidney deficiency according to TCM diagnosis.
Possible TCM diagnosis for Addison's might be:
kidney qi deficiency

kidney yang deficiency

kidney yin deficiency

liver yin deficiency

spleen blood deficiency

spleen yang deficiency
By listening to a person's range of symptoms, an acupuncturist will determine which pattern is emerging, and choose acupuncture points to bring energy and strength to the affected organs. 
Moxibustion treatment is also an excellent modality to help build up Kidney Qi and blood.
Chinese herbs can help nourish and support kidney Qi.
For some people, acupuncture treatment and herbal supplements can be a good alternative treatment for Addison's disease. For others, TCM treatment for adrenal insufficiency can be used as an adjunct to conventional treatment, and help to alleviate side effects of steroids, like dizziness, nausea, or menstrual changes.
Acupuncture Near Me for Addison's Disease in West Los Angeles
Acupuncture can help address autoimmune diseases that are difficult for conventional medicine to treat. TCM modalities, including moxibustion and herbs, can provide a holistic treatment that works on the root level, restoring proper function of the immune system, as well as helping to relieve all kinds of symptoms. 
Addison's disease requires an individualized approach. Dr. Tan and Dr. Cai at Art of Wellness Acupuncture have over three decades of experience helping patients overcome all types of autoimmune disorders. Art of Wellness was recently named one of the top acupuncture practices in Los Angeles. Please do not hesitate to call us.
*This article is for education from the perspective of Traditional Chinese Medicine only. The education provided by this article is not approved by FDA to diagnose, prevent, treat and cure human diseases. It should not stop you from consulting with your physician for your medical conditions. Traditional Chinese Medicine is based on Qi, which is an invisible force that usually cannot be observed by modern science. Because science focuses on testing ideas about the natural world with evidence obtained through observation, these aspects of acupuncture can't be studied by science. Therefore acupuncture and Chinese herbs are often not supported by double-blind, randomized trials, and they are considered alternative medicine therapies in the United States.