By Xiaomei Cai, L.Ac., Ph.D.
In China, the New Year celebration is the biggest holiday of the year. Everyone makes a great effort to reunite with family members and spend some time together.
In the days leading up to the New Year, the focus is on cleaning the house, decorating, and making feng shui adjustments that suit with the new energy arriving. The Monkey's flower is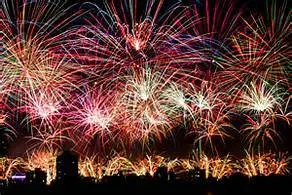 the Chrysanthemum, so there will be profusions of these festive flowers in evidence everywhere.
The New Year's Eve dinner is the feast of all feasts! Dish after dish arrives at the table. The sense of having more than enough is important – it represents the hope that there will be food aplenty for everyone throughout the year. Likewise, many of the individual dishes are symbolic. For example, the essential fish and dumplings mean "prosperous" (these are a play on words), while noodles and long beans are representative of "long life."
Shou Sui means "after the New Year's dinner," and refers to the tradition of staying up at least until midnight to watch the fireworks – but many family members stay up all night, talking and catching up with relatives and friends they have may not have seen all year.
There are different ways of wishing people "Happy New Year," depending on what region of China you are in. We are from Southern China, where our traditional greeting is "Gong Xi Fa Cai!", which means "congratulations and prosperity." Other greetings are:
Wan Shi Ru Yi: everything follows your will
Ji Xiang Ru Yi: harmony and everything follows your will
Sui Sui Ping An: harmony and safety year around
The themes of the New Year, as you can see, center around harmony, prosperity, safety and good health.