By Qineng Tan, L.Ac., Ph.D. and Xiaomei Cai, L.Ac., Ph.D.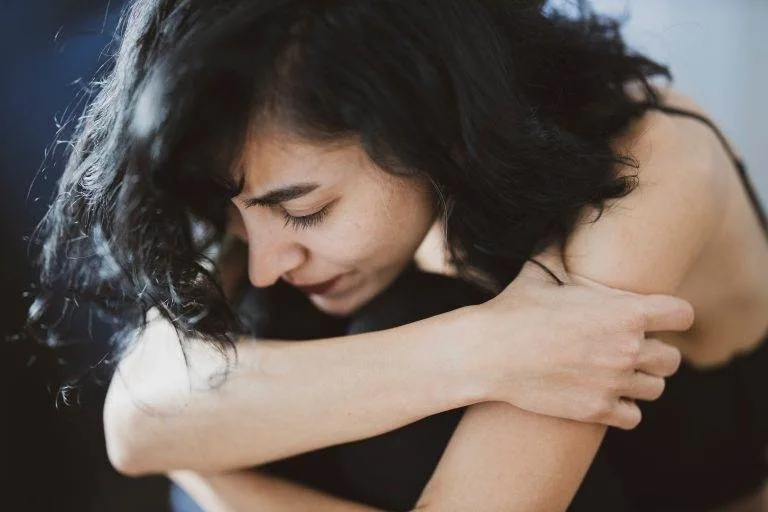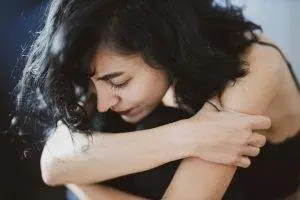 Chronic pain, changes in skin temperature, and swelling in a specific limb or body part? Pain, swollen limbs, edema and inflammation after a seemingly minor injury? These could be signs of a condition known as Complex Regional Pain Syndrome (CRPS). Acupuncture and TCM can help relieve chronic pain due to CRPS.
CRPS is a relatively rare condition that usually causes pain and inflammation in an arm or leg. It most often occurs after someone experiences an injury to a limb, or has surgery on one of their limbs. The painful area may be swollen, turn red and hot sometimes, and blue and cold at other times. 
CRPS is marked by pain that seems disproportionate to the injury or outside stimulus. For example, a person with CRPS may feel severe pain when the affected area is touched lightly, or when a breeze blows. While CRPS is not fully understood by medical science, it is generally considered to be a neurological disorder.
While most cases of CRPS do improve in the long run, there may be a long period of time during which the injured area seems to be getting more inflamed. 
CRPS pain may worsen and spread to involve more of the affected limb. In some cases, the pain may even be "mirrored" in the opposite limb. This is partially why CRPS is theorized to be caused by problems with the nervous system.
Sometimes CRPS manifests without any evidence of nerve damage. This condition is known as CRPS-I, or Reflex Sympathetic Dystrophy Syndrome. (RSD or RSDS).
Some cases of CRPS can be associated with proven nerve damage; this is called "causalgia," or CRPS-II.
Conventional Western medicine approaches primarily focus on managing symptoms with pain medications and physical therapy. In some cases, CRPS pain can be so severe that it causes disability, as the person cannot use their limb normally in daily activities.
Traditional Chinese Medicine (TCM) and acupuncture can help address the root causes of CRPS. Acupuncture and TCM offer a holistic approach to relieve pain and enhance overall well-being.
Top 5 Symptoms of Complex Regional Pain Syndrome (CRPS)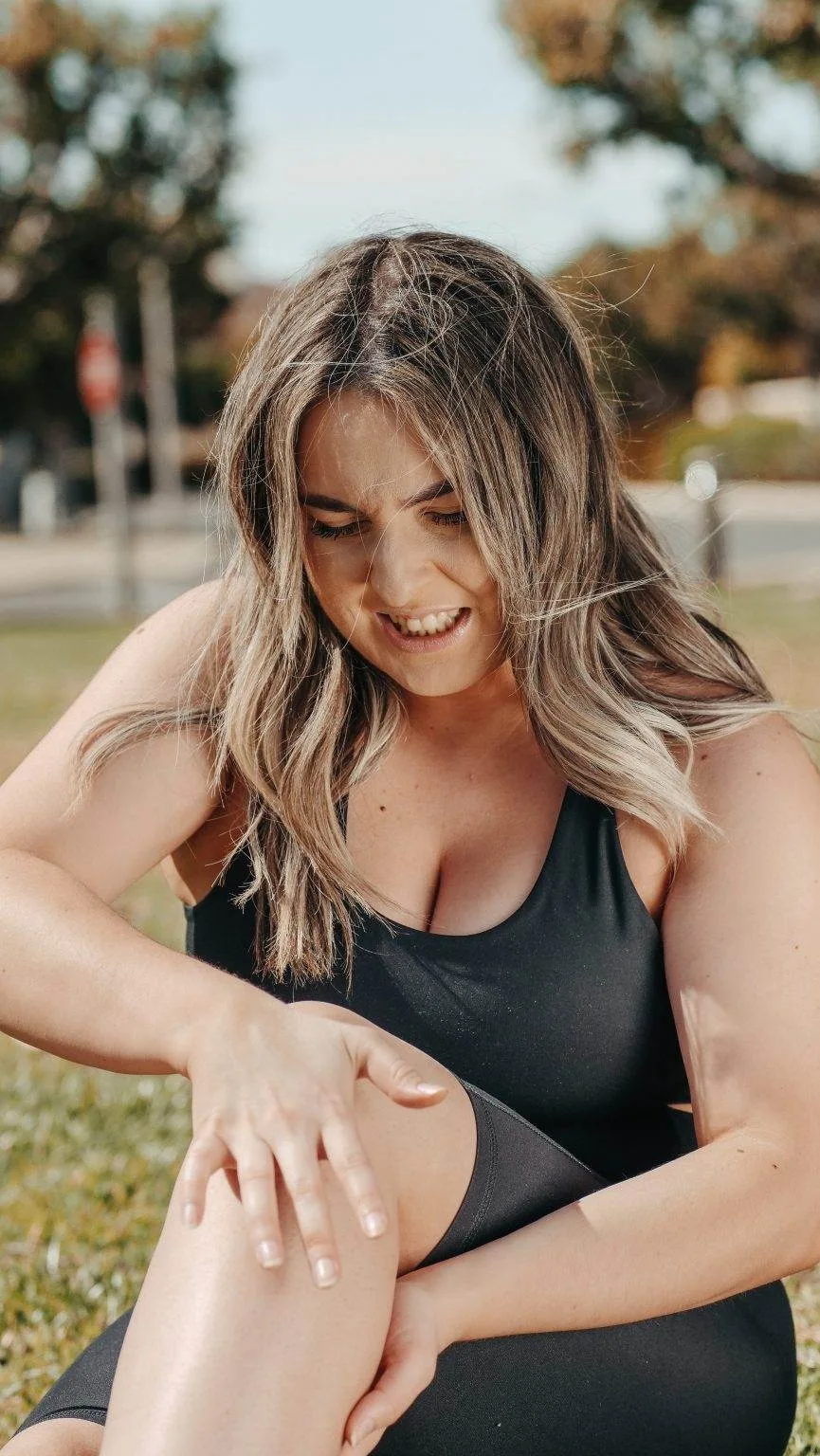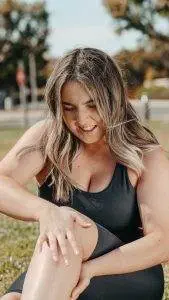 CRPS symptoms can change. A CRPS flare up may last days or weeks, when pain and swelling get worse. Sometimes, the pain may seem to come out of nowhere; other times, it may be triggered by exertion, stress, or other factors.
Intense and prolonged pain: Individuals with CRPS experience severe and persistent pain that may seem disproportionate to the initial injury or cause. There may be "pins and needles" or a burning sensation. Light contact with something may cause severe pain; this phenomenon is known as "allodynia." Or something that would usually cause mild pain, like a pin prick, causes severed pain; this is called "hyperalgesia."

Changes in skin temperature and color: The affected area may become warmer or cooler compared to the surrounding areas, and skin may appear blotchy, pale, red, or blue or gray.

Swelling and sensitivity: Swelling, edema, and increased sensitivity to touch or even a slight breeze are common symptoms of CRPS.

Limited range of motion: Stiffness, muscle weakness, and difficulty moving the affected limb or body part may occur. There may be tremors or jerky motions of the limb. 

Changes in skin texture, hair and nail growth: Abnormal hair and nail growth patterns, such as excessive hair growth or brittle nails, may develop in the affected area. The skin may become thinner or thicker, or may be shiny or scaly.
CRPS may cause unusually heavy sweating in the affected area, or cause there to be a total absence of sweating in the area.
Medical Treatment for CRPS
In the realm of conventional medicine, Complex Regional Pain Syndrome (CRPS) is understood as a multifaceted condition that often arises following an injury or trauma to a limb or body part. While the exact cause of CRPS is not fully understood, it is believed to involve abnormal responses of the central and peripheral nervous systems. Nerve damage, inflammation, and changes in blood flow are thought to play a role in the development of CRPS.
Certain risk factors may increase an individual's susceptibility to the condition, such as a history of fractures, surgery, or repetitive motion injuries. Additionally, psychological factors and genetic predisposition may contribute to the development of CRPS. 
CRPS can be triggered by a variety of factors, including surgery, immobilization, infections, emotional stress and trauma.
Diagnostic testing for CRPS may include a bone scan, x-rays, MRI, and a sweat production test. 
Medications recommended may include pain relievers, corticosteroids to help bring down inflammation, and nerve blocking injections. Low doses of ketamine are sometimes used to help relieve pain. Topical analgesics may help reduce sensitivity in the affected area, as may heat therapy.
Other therapies for CRPS may include biofeedback and transcutaneous electrical nerve stimulation (TENS). Mirror therapy, in which a person stands or sits in front of a mirror set-up that tricks the brain into thinking it sees the injured limb working the way the healthy limb does, can be helpful for retraining the nervous system.
Acupuncture treatment for CRPS can work on multiple levels to help relieve pain, improve motor function, reduce inflammation, help heal nerves, and reduce stress.
Can Acupuncture Help CRPS?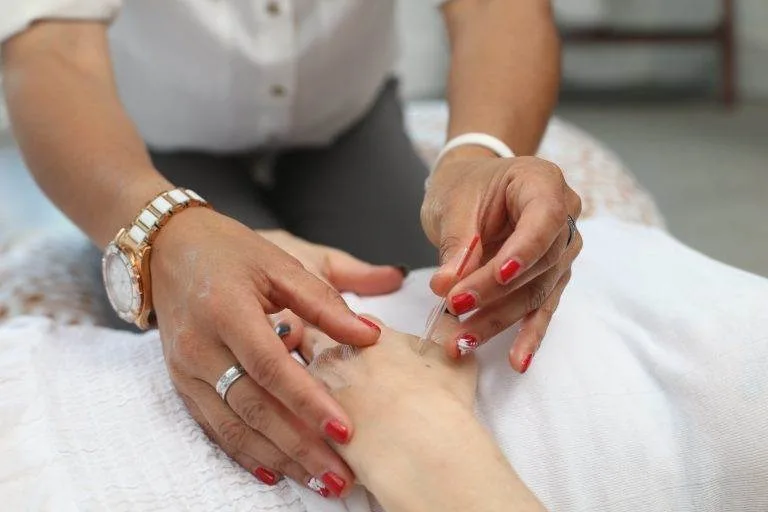 In Traditional Chinese Medicine (TCM), Complex Regional Pain Syndrome (CRPS) is understood as a disruption in the flow of Qi (energy) and Blood in the affected area, leading to pain and dysfunction. According to TCM theory, the underlying causes of CRPS are often related to the stagnation of Qi and Blood, as well as the blockage of meridians (energy channels) that run through the affected limb or body part. TCM treatments aim to restore the smooth flow of Qi and Blood, harmonize the body's internal balance, and alleviate pain.
Acupuncture, a key component of TCM, is believed to stimulate specific acupoints along the meridians, helping to regulate the nervous system's response and promote healing. Chinese herbal medicine is also commonly used in TCM to support the treatment of CRPS by addressing underlying imbalances and promoting overall well being. By addressing both the physical and energetic aspects of the condition, TCM aims to restore harmony and alleviate pain in individuals with CRPS.


One study looked at two soldiers whose upper extremities were injured in combat and were later diagnosed with CRPS. When conventional methods did not help relieve pain, they were given one or two acupuncture treatments per week for a few weeks. They had 80% improvement in pain and functionality and with no recurrence at a 20-month follow up.
An individual case study of a 34-year-old with CRPS showed improvement in pain and emotional well-being after a series of acupuncture treatments.
When dealing with Complex Regional Pain Syndrome (CRPS), incorporating certain lifestyle changes, behavioral adjustments, dietary modifications, and home remedies can be beneficial in managing the condition. Here are some recommendations:
Stress Management: Practicing stress-reducing techniques such as deep breathing exercises, meditation, and mindfulness can help alleviate CRPS symptoms. Stress management techniques promote relaxation and can positively impact pain perception.
Gentle Exercise: Engaging in low-impact exercises like walking, swimming, or yoga can help improve blood circulation, maintain joint flexibility, and reduce muscle stiffness. It is important to consult with a healthcare professional or physical therapist to determine the most appropriate exercise program for your specific situation.

Heat and Cold Therapy: Applying heat packs or cold compresses to the affected area may provide temporary relief from pain and inflammation. Experiment with both methods to see which works best for you. Remember to protect your skin and avoid extreme temperatures.

Balanced Diet: Maintaining a healthy and well-balanced diet is crucial for overall well-being. Include nutrient-rich foods such as fruits, vegetables, whole grains, lean proteins, and healthy fats. Avoid excessive consumption of processed foods, refined sugars, and caffeine, as they may contribute to inflammation and worsen symptoms.

Adequate Hydration: Staying hydrated is important for promoting optimal bodily function and supporting overall health. Aim to drink an adequate amount of water throughout the day to keep your body hydrated and support proper circulation.

Stress Reduction: CRPS symptoms can be exacerbated by stress. Engaging in activities that promote relaxation, such as hobbies, listening to soothing music, spending time in nature, or engaging in creative outlets, can help reduce stress levels and improve overall well-being.

Sleep Hygiene: Getting sufficient and quality sleep is essential for managing chronic pain conditions. Establish a regular sleep routine, create a comfortable sleep environment, and practice good sleep hygiene habits like avoiding electronic devices before bed.
It's important to note that these lifestyle changes, behavioral adjustments, dietary modifications, and home remedies should complement your comprehensive treatment plan and be tailored to your individual needs. Consult with a healthcare professional or a qualified practitioner of Traditional Chinese Medicine (TCM) for personalized guidance and recommendations based on your specific condition and symptoms.
Acupuncture Near Me for CRPS in Los Angeles and Santa Monica
At Art of Wellness Acupuncture in West L.A., we have over 35 years of experience treating neurological conditions and chronic pain of all kinds. Acupuncture is a modality that is particularly suited to treating conditions like CRPS, where it may be difficult to find relief through conventional treatment methods. If you are experiencing excessive pain in one of your limbs, with temperature sensitivity and inflammation, it may be worth seeking out alternative treatment with TCM.
*This article is for education from the perspective of Traditional Chinese Medicine only. The education provided by this article is not approved by FDA to diagnose, prevent, treat and cure human diseases. It should not stop you from consulting with your physician for your medical conditions. Traditional Chinese Medicine is based on Qi, which is an invisible force that usually cannot be observed by modern science. Because science focuses on testing ideas about the natural world with evidence obtained through observation, these aspects of acupuncture can't be studied by science. Therefore acupuncture and Chinese herbs are often not supported by double-blind, randomized trials, and they are considered alternative medicine therapies in the United States.