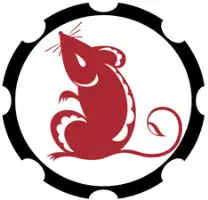 Qineng Tan L.Ac., Ph.D.
Gong Xi Fa Cai!  We wish you congratulations and prosperity in the New Year!
The Chinese Zodiac, like the Western Zodiac, is comprised of twelve signs, characters signified by animals. Like all of the Taoist arts, Chinese Astrology operates on both the microcosmic and macrocosmic levels. The twelve signs are used to divine information about the personalities of people born under those signs, and also to give meaning and context to the events that occur globally over the course of that year. Check here to find the sign of your birth year.
In the year 2020, we greet the Rat. The Rat is the first of the twelve signs. This means we are beginning a new cycle. According to legend, the Jade Emperor set a challenge to create the order of the signs – they would be arranged according to their arrival to his celebration feast. The Rat and the Cat hopped lightly up onto the Ox's back, unbeknownst to her, and hitched a ride. As they were crossing a river, though, Rat bumped Cat off into the water. (Accidentally or intentionally? At any rate, this story explains why Cats chase Rats, and why there is no Cat in the Zodiac.) When the Ox was about to cross the finish line, Rat jumped down and landed before the Emperor first! 
So, the Rat is a bit tricky and opportunistic, but also quite clever and resourceful. Being first in the cycle, he represents the dawning of a new day, with plenty of Yang energy. Rats' ability to multiply in numbers makes them a potent symbol of fertility and abundance. 
Each circle of twelve years also brings through a new cycling of the elemental energies that develops over the course of a 60-year calendar. Rat of 2020 is Metal. Metal rat is relatively grounded and stable. On the surface, he is always positive and sure of himself, but in secret, he worries that he is not always in the right.
Rat's optimism and dynamic personality make him popular, even though his way of expressing himself might seem a bit brash or even downright rude. Rats know how to make the best out of a bad situation. They like to hoard rather than spend. This can be thrifty, but might also lead to hanging on to things that aren't essential.
Rats tend to run around in a burst of energy and then get tired and sick. They also tend to get busy and forget to eat, and then eat too much of the wrong things. So, let's all remind ourselves to pause frequently for rest and nourishment, setting ourselves up to do well when it's go time.
From our Art of Wellness family to yours, we wish you good health and all the very best that the New Year has to offer! Read more about our favorite New Year traditions here. And for advice on making the most of your resolutions, read more here.
Feng Shui for the Chinese New Year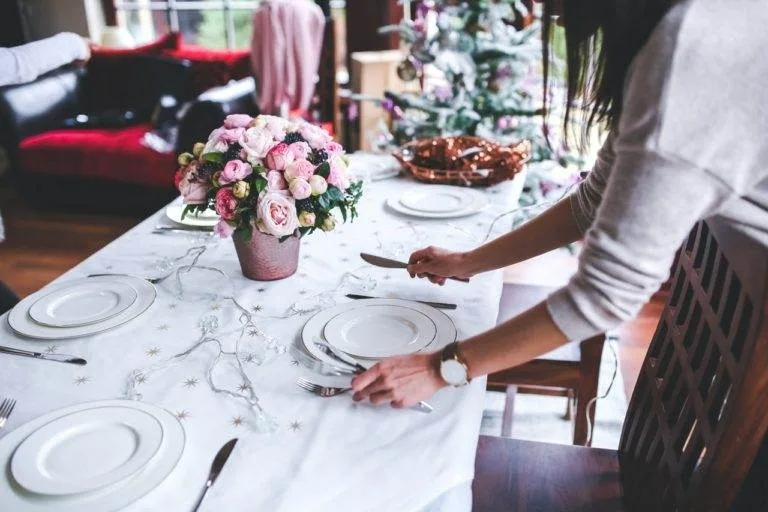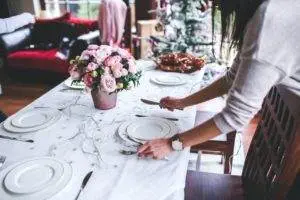 Feng Shui is the ancient art and science of creating harmonious living and working spaces. It is part of the Taoist traditions that also include Traditional Chinese Medicine and modalities like Qi Gong and Tai Qi. Like these other practices, Feng Shui is a way of purposefully directing energy – "Qi – to create a beneficial outcome. People often consult a professional when they are moving into a new house or work space, or trying to create more growth in some area of their lives. When it comes to greeting the new year with hope and purpose, Feng Shui a great way to align actions with intentions.
In the context of Feng Shui, every space has a map. This map indicates the difference areas of energy within it that correspond to other aspects of life, and can be used by the people who inhabit it as a guide for which direction to take.  
Harness your best energy in the new year by first deciding on your focus: increasing your financial wealth, improving your physical and mental health, or improving your relationships with others. To find the directions within your home or office space, use a digital compass. Then, find your Gua number, based on the year of your birth. Finally, find your number in the Eight Mansions chart to show you which way to direct your energies so that they find the most fertile ground.
To bring positive energy flowing towards your health, wealth and love, turn your bed so that your head is pointed towards the right direction while you sleep. Turn your desk that way, too, and if you are meeting new clients or love interests, be sure to face your key direction as you shake hands. Any place in your home that you spend a lot time, arrange yourself to be facing your goal orientation.You may begin to feel results right away, but be patient. It can take up to three months for the changes to be fully felt.
Chinese New Year Recipe  – Lucky Stir-Fry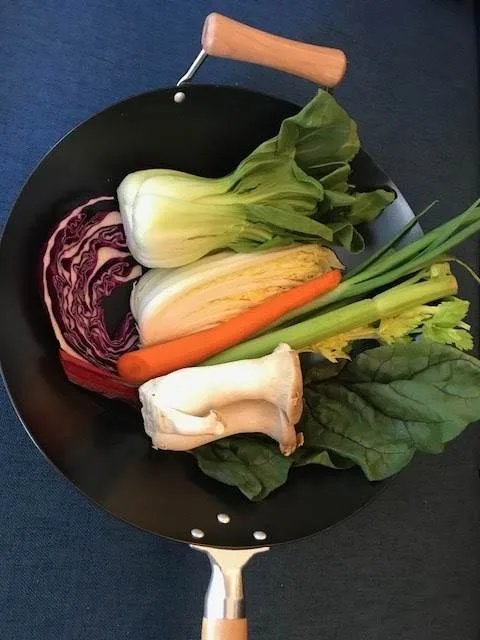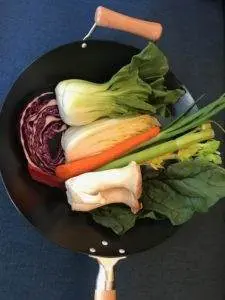 Many traditional recipes populate menus for the New Year celebration, but the important thing is to serve and eat foods that signify some type of luck to be sought and welcomed in the upcoming year. It's possible to create a beautiful and meaningful dish that's entirely plant-based, too. The Chinese word for "abundance" – "shi" – also means the number "10," so some people like to serve a dish with ten different types of vegetables. But add as many you find appealing and keep things simple with a stir-fry. Start with a little bit of cooking oil, then add one or two aromatics, such as scallion, garlic, ginger, chilies. Once it's hot, add your harder, crunchier vegetables first, then in another minute, toss in the softer, leafier ones. Add a little water to create some steam, then finish with a drizzle of sesame oil and soy sauce.
Symbolism of Vegetables
cilantro – compassion
bean sprouts – abundance
napa cabbage – prosperity 
bamboo shoots – a fresh start 
cashews – gold, money
Coconut – togetherness
Mushroom – longevity
Peanut – stability and growth
Pumpkin – success for one's children
Sticky rice – the family staying together
Snowpeas – unity
Everything about your veggie stir-fry signifies freshness, and eating it certainly bodes well for your future health.
"Fú shòu shuāng quán." "May you enjoy both longevity and blessing."