By Qineng Tan, L.Ac., Ph.D. & Xiaomei Cai, L.Ac., Ph.D.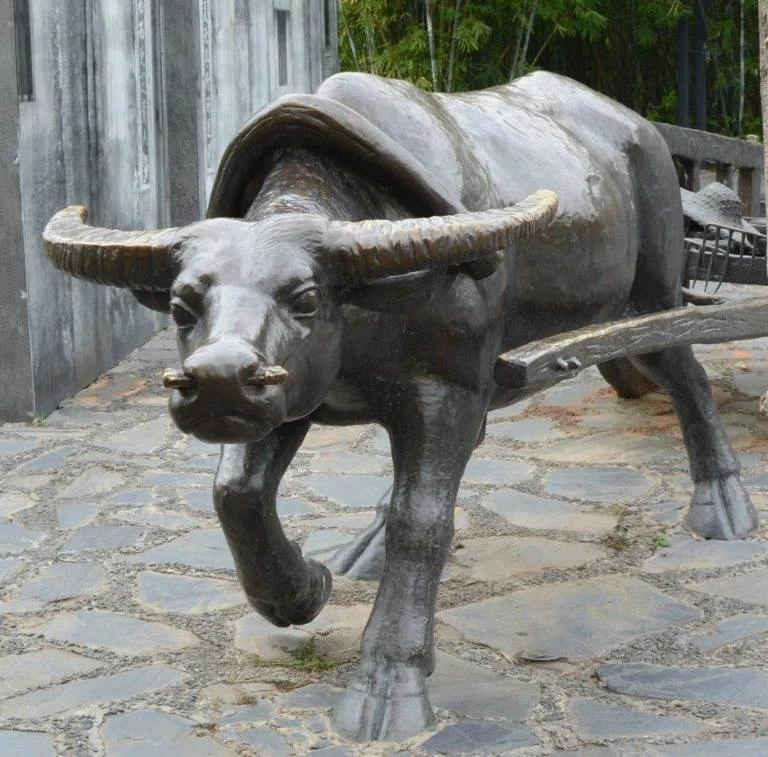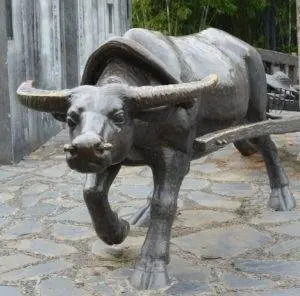 The Chinese New Year celebration will begin on February 12, 2021 this upcoming year. Throughout Asia, the start of the new year according to the lunar calendar is the most exuberant holiday, the time when families gather together to give gifts, eat special foods, honor long-held traditions, and show their love for one another. All around the world, the 2021 New Year holidays will look different, and many families will have to share their New Year greetings from afar. However, the new energy of the Metal Ox, according to Chinese Astrology, offers a way to view our situation with hope and purpose.
In Western astrology, your sun sign derives from the time of the year and place where you were born; whereas in Chinese Astrology, people who share an entire birth year also share a birth sign. The Chinese Astrological calendar runs through a twelve-year cycle. 
The Ox is the second of the Chinese zodiac animals, following the Rat, who has been representative of 2020. (Looking back, we can see how the Rat's frantic energy led to multiplying numbers, and tendencies to hoard.) Like this past year, ruled by the Metal Rat, the Ox is still influenced by the Metal element, which brings strength and steely resolve, but also rigidity, and a tendency to try to do things alone. The Ox, also known as the Cow, is all about hard work and persistence, so the Metal energy is complementary at a time when people, as individuals and as a global community, must work through intense difficulties with the ultimate diligence. 
In TCM, the Metal element is considered to be connected in particular to the lungs and respiratory system. It cannot be overemphasized; top priority for the upcoming year must be taking care of your health, protecting and strengthening your Wei Qi (the Qi that helps prevent colds and flus), and getting plenty of rest. If you do not already have a regular practice of deep breathing and meditation in place, now is the time to begin. 
Metal Ox, sometimes thought of as "Gold Ox," or "Iron Ox," is good at developing relationships, but does so with total, and sometimes brutal, honesty. She will demand truth and righteousness from others, too. In 2021, we have an opportunity to find new ways to build community even as we contemplate a world that feels more isolating than ever. 
The metal Ox cannot be manipulated, but will charge straight ahead to tackle obstacles. Ox is ready to be tested; in fact, she relishes the chance to prove herself. On the other hand, Ox can be stubborn and unwilling to listen to alternative ideas that might call for a change of plans. Metal Ox is ready to put in the hard work, not because she seeks reward or accolades, but because without consistent effort, she knows nothing will get done or change. The overall energy of the Metal Cow is Yin, and associated with the cold months of Winter, when seeds and bulbs are buried underground, waiting and developing in quiet darkness. 
Chinese Astrology, like Traditional Chinese Medicine, and Chinese philosophy in general, views the world through microcosm and macrocosm. That is, we see the entire universe represented in every living creature; and each individual, by creating harmony within, can help to create harmony in the universe as a whole. As we move into 2021, it feels especially necessary that we all take care of our bodies, our families, our communities, and by doing so, we extend that sense of taking care out to the whole world.
Top 3 Tips for Good Luck in the New Year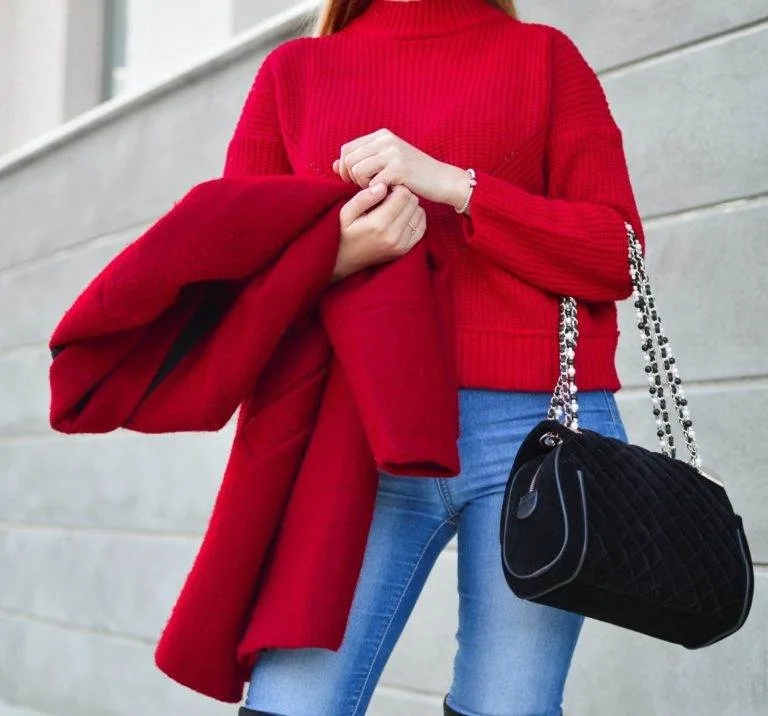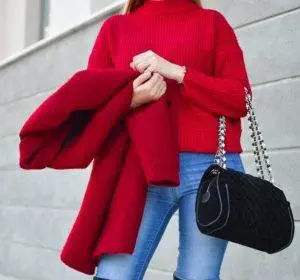 Are you an Ox? If so, this year is your "ben ming nian!" Literally translated as the "year of original destiny," this is the term for when it is "your year;" in other words, the Zodiac sign matches that of the year you were born. It is generally believed that your ben ming nian can be a tumultuous year with a lot of ups and downs. People who want to ensure good luck during their Zodiac Year practice these habits for good fortune:
Wearing Red – the color red is believed to chase away bad luck, so wearing even a little bit of red – red socks, red underwear – daily is advisable when it is your ben ming nian. However, there is one important point to remember; the red item must be given to you as a gift–not something you buy for yourself. So, now you know what to put on your holiday wish list if you're an Ox: red accessories!

Carry or Wear Jade – jade also has protective qualities, and is believed to help bring peace, harmony, and abundance to the wearer. It is common to see people always wearing a favorite pendant or bracelet made of jade. 

Avoid Facing "Tai Sui" – In Chinese Astrology, Tai Sui is a star that opposes Jupiter in the sky, and represents the "God of Age." Some signs, including the ben ming nian, are in conflict with Tai Sui each year. Feng Shui principles give instructions as to how people who need to avoid "offending" Tai Sui can arrange their furniture so as not to cause unfortunate clashes.
Whatever your sign, the New Year is always a time to clean the house thoroughly, settle all accounts, and get organized so that the beginning of the year truly represents a fresh start.
Find Your Sign in Chinese Astrology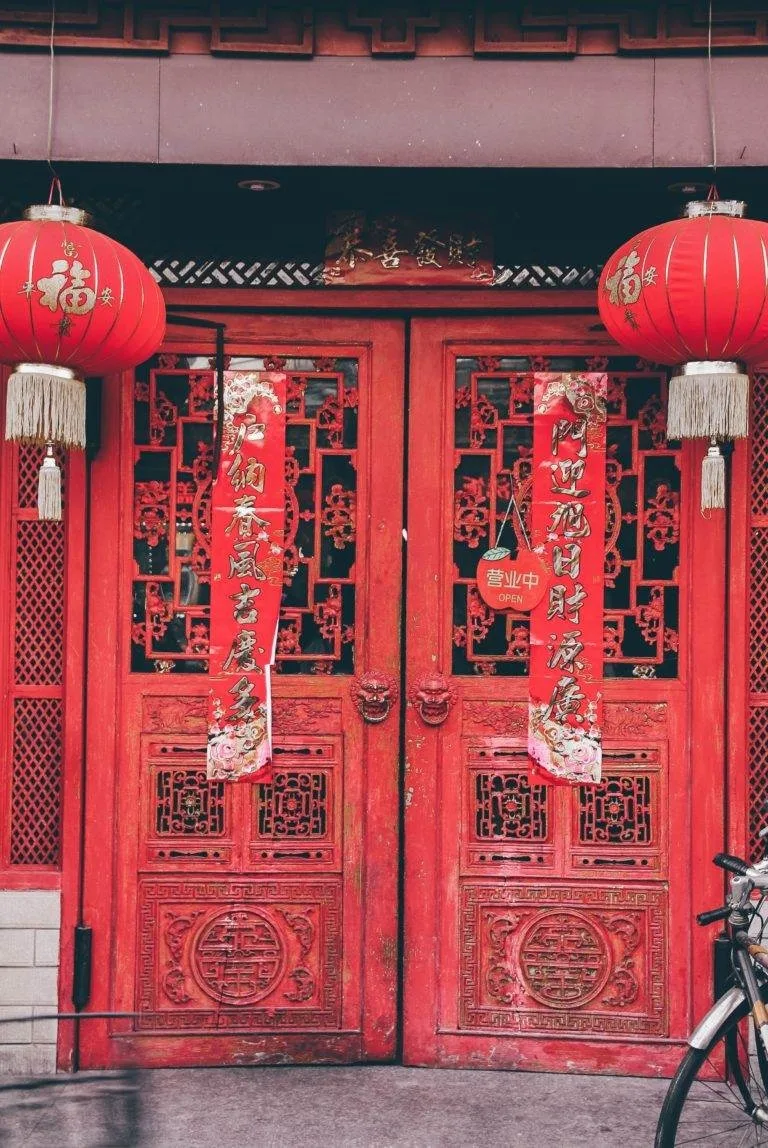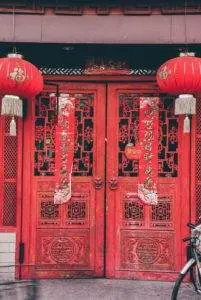 Because your Chinese sign is determined by the Lunar calendar, be sure to check the exact dates of your birth year. People born in January or February may belong to the former or later year.
Ox 1937, 1949, 1961, 1973, 1985, 1997, 2009 

Tiger 1938, 1950, 1962, 1974, 1986, 1998, 2010 

Rabbit 1939, 1951, 1963, 1975, 1987, 1999, 2011 

Dragon 1940, 1952, 1964, 1976, 1988, 2000, 2012 

Snake 1941, 1953, 1965, 1977, 1989, 2001, 2013 

Horse 1942, 1954,1966, 1978, 1990, 2002, 2014 

Goat 1943, 1955, 1967, 1979, 1991, 2003, 2015 

Monkey 1944, 1956, 1968, 1980, 1992, 2004, 2016 

Rooster 1945, 1957, 1969, 1981, 1993, 2005, 2017 

Dog 1946, 1958, 1970, 1982, 1994, 2006, 2018 

Pig 1947, 1959, 1971, 1983, 1995, 2007, 2019

Rat 1936, 1948, 1960, 1972, 1984, 1996, 2008 
Seeds for the New Year Grow Into Conversations
At New Year's parties–indeed, at any sort of gathering–you are bound to see a big bowl of unshelled sunflower seeds on the table. In China, people have been preparing seeds to be eaten as a shared snack for centuries. During the Yuan Dynasty (13th-14th century), people would stir-fry and eat melon seeds. Even though nowadays people almost always eat sunflower seeds instead, the common phrase for doing so in Chinese, 吃瓜, is still translated literally as "eating melon seeds," or even simply "eating watermelon." This phrase can also mean "gossiping," because people love to nibble on the seeds while they chat with their friends and relatives.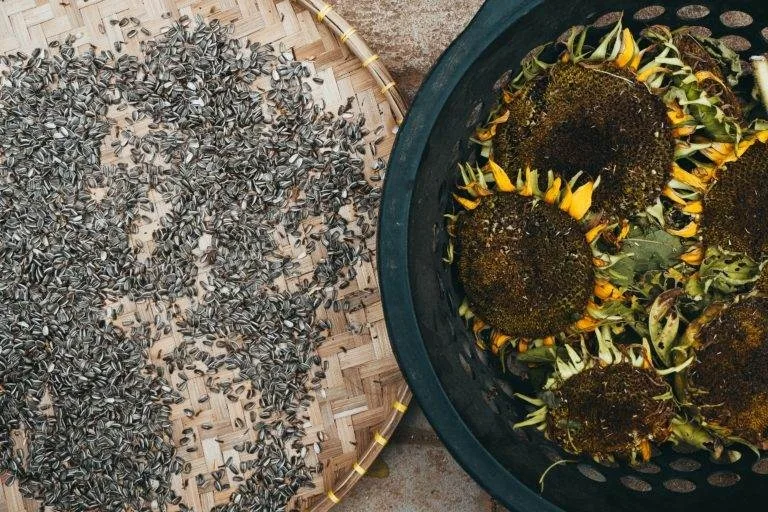 Traditionally, the seeds are cooked inside their shells, and the shells are left on, which helps them stay fresh longer (about six months), but it also means that they take longer to eat. This is why the habit naturally accompanies long, leisurely talks with friends and family. You can sit for hours, cracking the seed casings open with your teeth one by one, enjoying an activity that occupies your hands and mouth, without actually eating too many seeds.
According to TCM nutrition guidelines, sunflower seeds belong to the category of bitter foods, and are fairly neutral, in terms of yin and yang energies. Baking or frying seeds adds more heat energy, while boiling helps preserve the nutrients better. Sunflower seeds are high in fat, which is what makes them so tasty, so do be sure to enjoy them in moderation, with only a light sprinkling of salt, and lots of good, easy-going conversation!
Best Wishes From All of Us at Art of Wellness
There are many ways to wish friends and loved ones a Happy New Year in Chinese. This year, we want to say to all of our patients and friends: 祝财运亨通 Zhù cáiyùn hēngtōng! I want to wish you longevity and health! 
*This article is for education from the perspective of Traditional Chinese Medicine only. The education provided by this article is not approved by FDA to diagnose, prevent, treat and cure human diseases. It should not stop you from consulting with your physician for your medical conditions. Traditional Chinese Medicine is based on Qi, which is an invisible force that usually cannot be observed by modern science. Because science focuses on testing ideas about the natural world with evidence obtained through observation, these aspects of acupuncture can't be studied by science. Therefore acupuncture and Chinese herbs are often not supported by double-blind, randomized trials, and they are considered alternative medicine therapies in the United States.